IHG has just announced that they'll be introducing members only rates, called Your Rate by IHG Rewards Club. It's available starting this month at IHG properties in the Americas and Europe, and later this year will be rolled out at hotels in Asia, the Middle East, and Africa.

This special rate will offer discounts for IHG Rewards Club members who book directly through IHG, and is intended to prevent people from booking through online travel agencies. In this case IHG is following the lead of Hilton, Marriott, and Hyatt, which have introduced similar programs over the past several months.

These programs are an attempt by the major hotel chains to capture as much business as they can directly, so they don't have to pay online travel agencies a ~10% commission on bookings. A lot of people still book their hotels through the big online travel agencies since they allow people to compare prices across many chains. Hotels want to change the way you search for availability, which is the logic behind this initiative.
The reality is that for the savvy traveller there's really not much benefit to these members only rates. I haven't found a single instance where the members only rate is lower than the AAA rate, which often knocks 10% off room rates (I have a AAA membership, though for what it's worth, I've never been asked to present it). Of course both are capacity controlled, but there seems to be a lot of overlap between the availability of both rates.
So, how big are these member discounts offered by IHG? It seems they're loaded for many US hotels already, and based on the few I've searched, the discounts are for around 6% at most. Meanwhile AAA rates will almost always knock 10% off.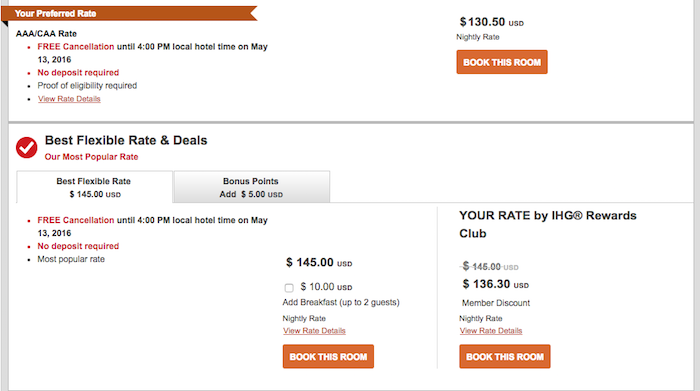 The press release specifically says that "the new member benefit will be tailored to reflect the local dynamic in individual regions and markets," so I'm not sure if that reflects the demand at specific hotels, or what.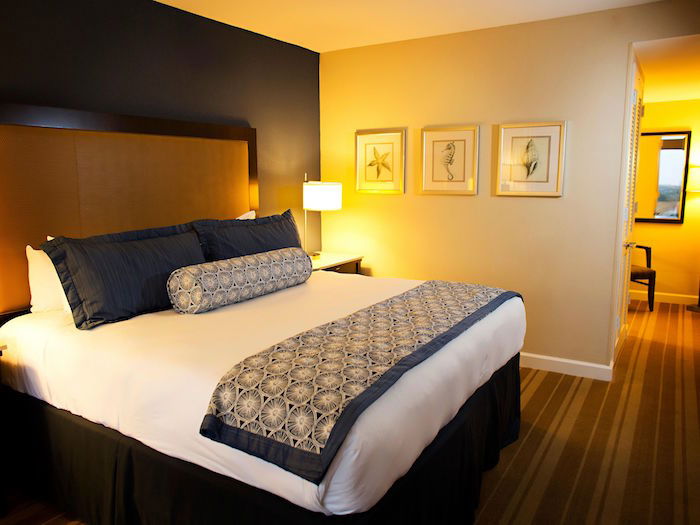 Bottom line
Ultimately these "member only" rates are a marketing campaign by the major hotel chains. In a vast majority of instances you're still better off booking a AAA rate, since that gets you a 10% discount, rather than the 6% discount which IHG seems to be offering.