While this has been in process for a while, it's now confirmed. Icelandair Group has acquired a 51% stake in Cabo Verde Airlines, previously known as TACV.
This is a process that was started last year, but the deal has just been closed between Cabo Verde Airlines and a subsidiary of Icelandair Group.
It goes without saying that Icelandair has built up an incredible hub for transatlantic travel, essentially connecting North America and Europe using Iceland as a stopover or connecting point. The strategy with this investment is to do something similar with Cabo Verde Airlines:
Icelandair Group believes that there are opportunities to build the company up as a strong hub and spoke airline with Cape Verde as a connecting hub between continents. Cabo Verde Airlines will benefit from the experience and knowledge within Icelandair which has a similar business model.
It's interesting how the airlines have gotten to this point. The airline has been struggling with debt and a small, outdated fleet (at one point they didn't even have a single functioning plane).
So last summer Icelandair entered into a 12 month management contract for the airline. With this agreement, Icelandair is responsible for the network planning, marketing, sales, and distribution of Cabo Verde Airlines flights.
At the moment Cabo Verde Airlines has two planes in their fleet, both of which are leased from Icelandair.
With Icelandair taking a majority stake in the airline, it sure sounds to me like we could see them take the operation to the next level, and maybe even expand it significantly.
The airline operates fewer routes than they used to, though historically they fly to Boston, some points in eastern South America, some points in western Africa, and some points in Europe, so they have a very well positioned hub.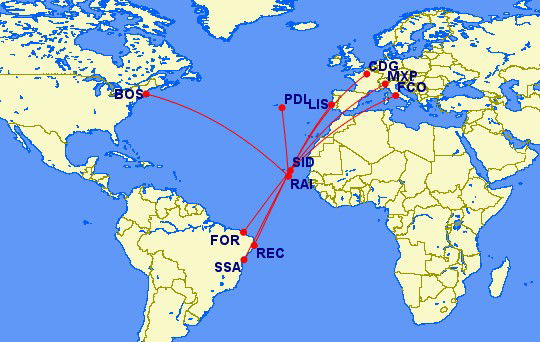 The challenge is that with so few flights many of their services are once or twice a week, and that simply doesn't work for an airline that's trying to adopt an Icelandair model of transporting people between continents.
We'll have to wait and see how this plays out. I'd love to see Cabo Verde Airlines turn into the next Icelandair, though I'd say the odds of a significant turnaround are slim.
Lastly, I have to note how cool an Iceland to Cape Verde flight would be solely in terms of putting this on my flight map, though I doubt there's much demand for a route like that, regardless of how closely the airlines cooperate.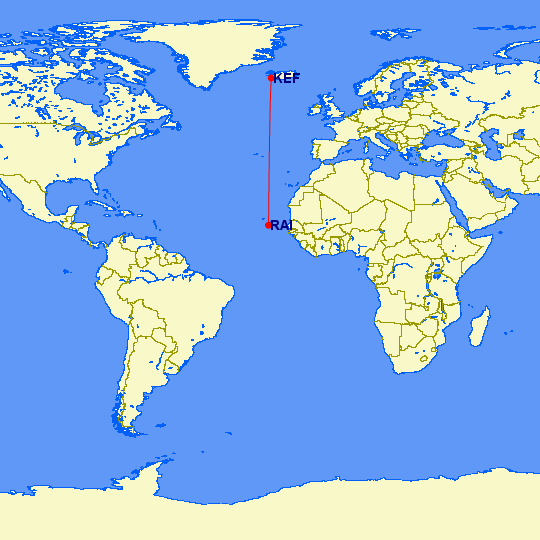 Do you think it'll just be business as usual at Cabo Verde Airlines with Icelandair's investment, or do you think we'll actually see significant changes?