If there are two things I like in summer it's caffeine and iced beverages. It's hot and days are long, and I need something to keep me cool and awake. But somehow the world seems to disagree, because there's some massive bias against it. I swear some hot beverage union is lobbying against iced coffee in the same way that the taxi mafias are lobbying against Uber. In a way their hatred for iced coffee is… chilling. 😉
To be clear, I'm not talking about the lovely German version of iced coffee, which consists 90% of ice cream and 10% of coffee, lovely as it may be.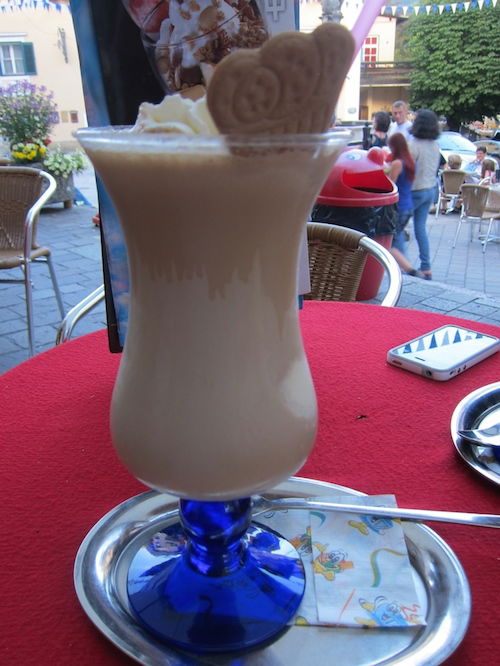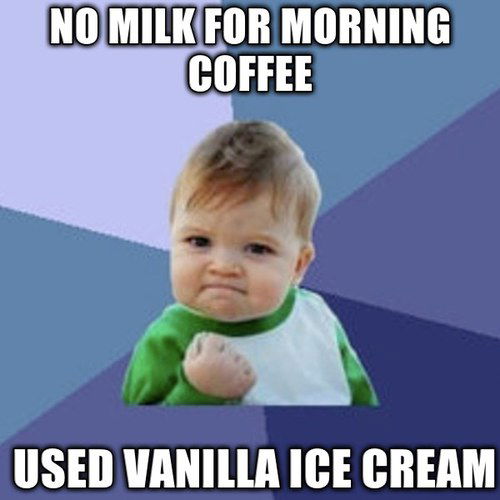 But rather I'm talking about coffee just poured over ice.
I don't know where the source of this hatred of iced coffee comes from. I don't know if it's because people don't realize that iced coffee is simply chilled coffee poured over ice, or if they view it as an additional revenue opportunity, but I will say it's tough traveling full time and getting an iced coffee sometimes!
But I've lost count of how often I've been told I can't have iced coffee in the past month in a "hospitality" setting.
On an airplane
Me: "Could I have an iced coffee please?"
Flight attendant: "Sorry, we don't have that, we only have regular coffee."
Me: "Oh, okay, could I have a coffee and then a cup of ice please?"
Flight attendant: "Of course."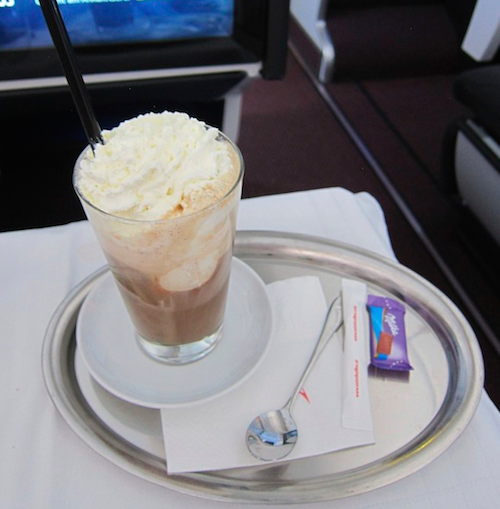 Austrian Airlines knows how to do iced coffee!
At a hotel
Yay, I got a voucher for a free 12 ounce Starbucks coffee. The irony here is that the "market" had two carafes — one was labeled "coffee" and one was labeled "iced coffee." So there was no additional work or cost to making an iced coffee.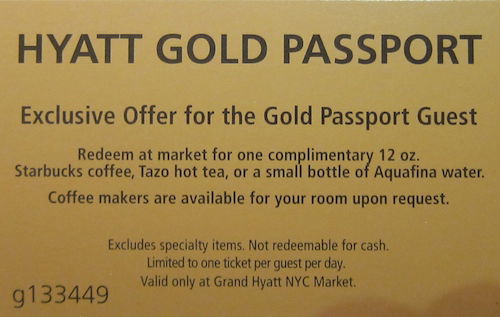 Me: "Could I use this for iced coffee please?"
Associate: "Hot coffee only, buddy."
Me: "Okay, then could I have a hot coffee and a cup of ice please."
Associate: "Ugh, fine, I'll get you an iced coffee. Gimme that voucher"
From St. Regis butler service
Butler: "If you need anything at all — anything — please let me know. And remember that through butler service you have complimentary coffee and tea 24 hours a day."
Me: "Perfect, it's hot as balls outside, could I get an iced coffee please?"
Butler: "Oh… you'd have to call in-room dining for that."
Me: "Okay… could I have a coffee then… and a cup of ice?"
Butler: "Certainly."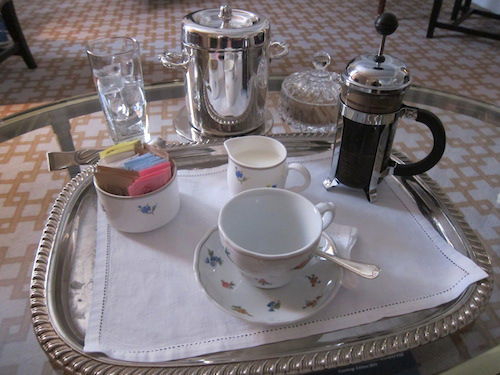 Bottom line
Is this travel related? Meh, probably not. But the loves of my life are airplanes, travel, coffee, and champagne, so thanks for indulging me.
Am I the only one that deals with these #firstworld coffee problems? Am I being unreasonable? It's entirely possible that I am, in which case I'd love to know! Or do I need to launch an iced coffee campaign in the same way that Qatar launched a "Reflect Your Respect" campaign?