Hyatt Gold Passport has announced some fantastic updates, which should be active now. Hyatt has long been behind the curve when it comes to technology, and in my opinion has one of the less user friendly websites of any major hotel chain (despite that, they're one of the two hotel chains I'm loyal to).
Here are the improvements which should be "live" now:
Points + Cash bookable online!
In early 2014, Hyatt introduced some changes to the Gold Passport program. This consisted both of an award chart devaluation, as well as some positive changes.
The most exciting positive change was the addition of Points + Cash, whereby members could begin redeeming part points and part cash for a hotel stay, at the following rates: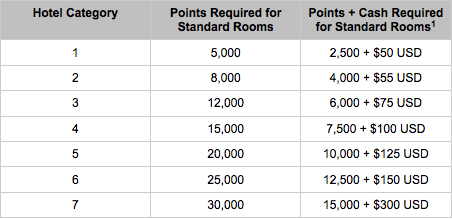 This translates into an exceptional value, and is hands down my favorite use of Gold Passport points. For example, I most frequently redeem points at Category 6 properties, which cost either 25,000 points per night, or 12,500 points plus $150. Being able to pay $150 in lieu of 12,500 points means you're basically buying points at 1.2 cents each, which is considerably less than I value the points at.
But the best part of Points + Cash stays is that: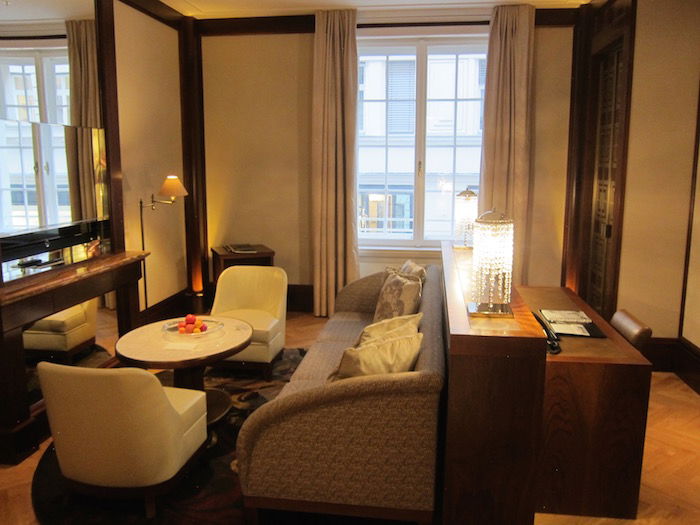 The downside to Points + Cash stays is that they're capacity controlled, and up until now it hasn't been possible to book them online.
The good news is that it's now possible to book Points + Cash stays directly on hyatt.com.
That's fantastic news, as it was rather inconvenient to have to call up Gold Passport and inquire about availability, especially since it's often quite limited. I always felt like I was inconveniencing their reservations agents by asking them to search space for weeks at a time.
I should note that it's somewhat of a double edged sword. A lot of people don't know about Points + Cash, so making it bookable online could increase competition for those rooms.
For example, you can't book Cathay Pacific first class awards on American's website, and that's something I'm grateful for, since it reduces competition. There are tens of millions of AAdvantage members, and a vast majority of them have no clue you can redeem miles on partner airlines, let alone Cathay Pacific.
Just some food for thought, though on the whole this is a fantastic change.
Other online upgrade/award options
While the above is the most exciting news, it's also worth noting that it's now possible to do the following on Hyatt's website:
Cancel Gold Passport award bookings and get points redeposited
Book paid stays with confirmed Regency Club or Grand Club upgrades using points
Previously both of these functions required phoning Hyatt's call center.
Bottom line
It's awesome that Hyatt has finally added these new functionalities to their website, which make the process of redeeming Gold Passport points much easier. I'm especially excited to finally see Points + Cash reservations bookable online, which is something I've been anxiously waiting for since the benefit was introduced.
Kudos to Hyatt on these improvements!
Are you excited to see these hyatt.com improvements?