At the beginning of December I wrote about how some World of Hyatt Globalist members were being targeted for free Executive Platinum status with American AAdvantage.
Initially this seemed to be fairly narrowly targeted, though over the past few weeks it sure seems like a large percentage of Globalist members have received this offer.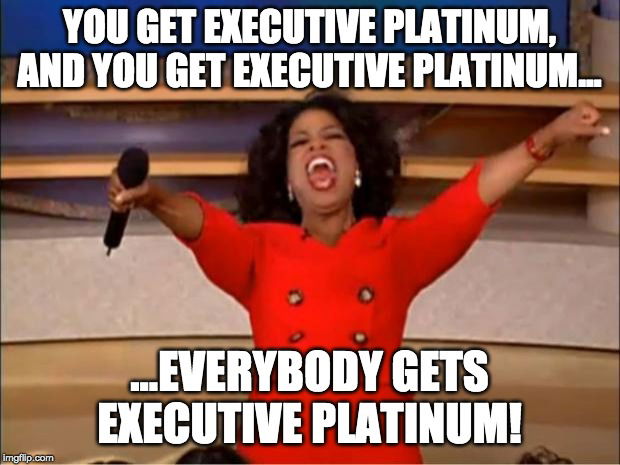 So I wanted to write about this again, given additional data points, and also given that we now know that this offer includes systemwide upgrades.
The American Airlines & Hyatt Partnership
Earlier this year American Airlines and Hyatt launched a partnership, offering reciprocal benefits for members of both loyalty programs. The concept of airlines and hotels teaming up makes sense, since those who fly a lot are also likely to stay at hotels a lot, and vice versa.

With this partnership, registered members can receive the following perks:
American AAdvantage elite members can earn one AAdvantage mile per dollar spent with Hyatt
World of Hyatt elite members can earn one World of Hyatt point per dollar spent with American
American AAdvantage Concierge Key members (invitation only) receive complimentary Globalist status with Hyatt
World of Hyatt Explorist and Globalist members "may, from time to time, be selected for the opportunity to participate in offers to earn AAdvantage elite status"
As you can see, typically the only "guaranteed" status is that Concierge Key members receive Globalist status, while there's no consistent opportunities for Hyatt elite members to receive American status.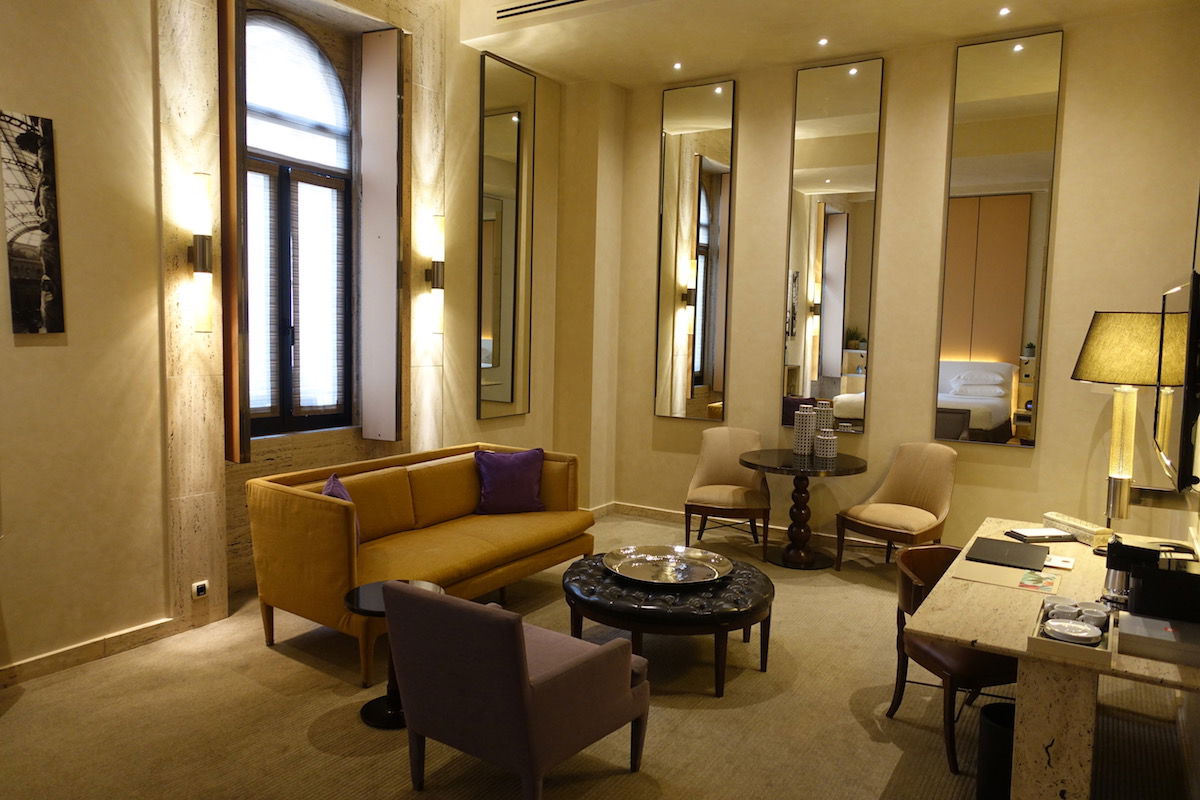 Concierge Key members receive free Hyatt Globalist status
American Executive Platinum Status For Hyatt Globalist Members?
Starting in early December there were reports of some Hyatt Globalist members receiving phone calls from their concierges informing them that they'd receive free Executive Platinum status through January 2021.
The status seems to post within a few days of members receiving the phone call, and those receiving Executive Platinum status for free are receiving the standard four systemwide upgrades, which is quite generous.
Executive Platinum is American's top tier status with published qualification requirements, and you ordinarily need to earn 100,000 elite qualifying miles and earn 15,000 elite qualifying dollars in order to receive the status.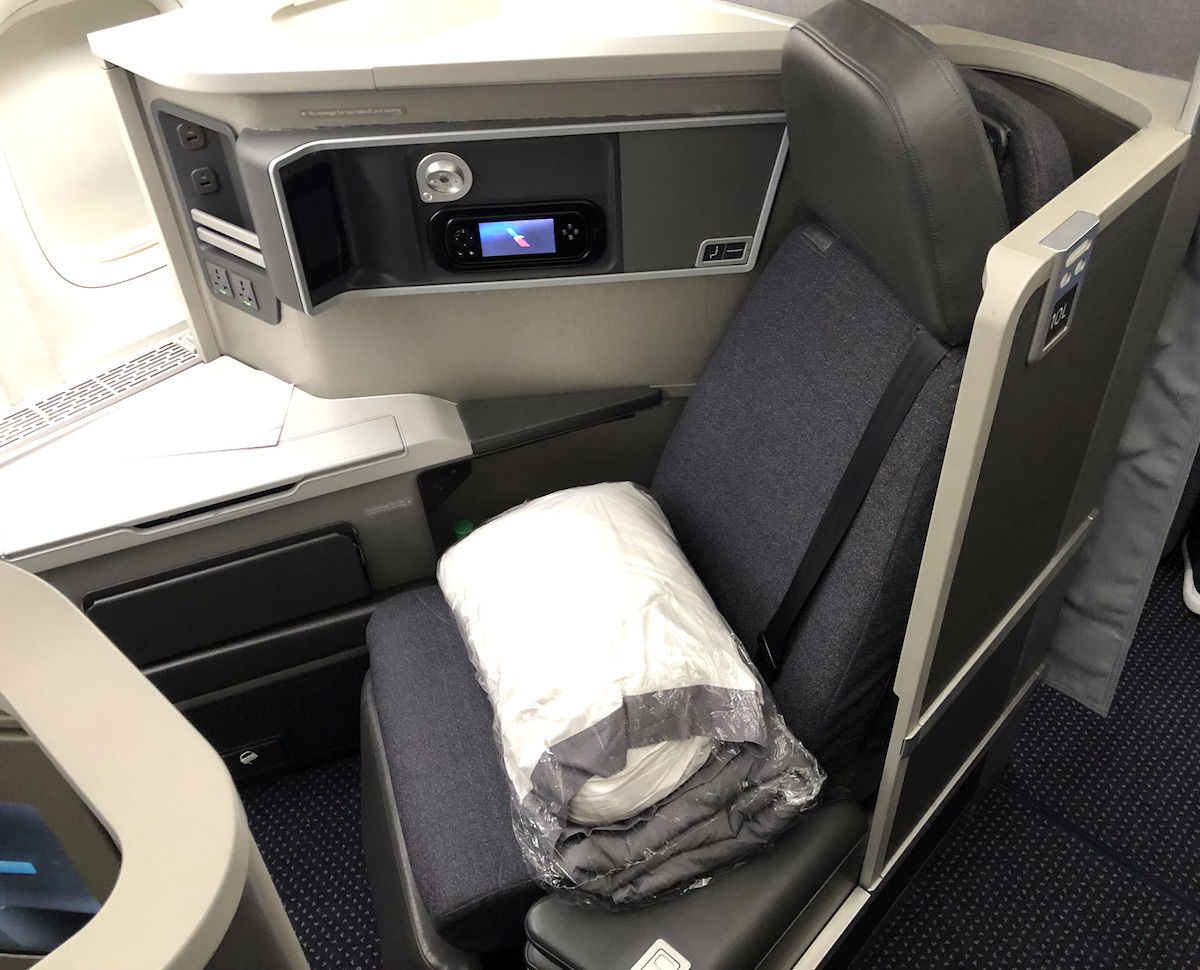 Some Globalist members are receiving free Executive Platinum status
Who Is Being Targeted?
This isn't available to all Globalist members, and for that matter we don't know how many members have been targeted. Initially I thought only a small percentage of Globalist members were being offered this, though over the past couple of weeks it's starting to look like this is actually pretty widely targeted.
The reports consistently suggest that this is being offered by phone (rather than email).
Some reports suggest that concierges seem to have some discretion when it comes to who they can issue the status to, though I'm not sure I necessarily believe that.
One would think they would be targeting particularly high revenue or high night members, though data points so far don't suggest that, with some getting the call having just barely met the Globalist requirements.
I didn't get the call, though I also have Executive Platinum status with American already.
"Hey, This Isn't Fair!"
Every time we see any sort of an offer like this, there are people who point out that this isn't fair to those who earned status the hard way, etc.
Of course I agree it's not "fair," though at the same time it is the reality of any loyalty program. For as long as I've been flying American they've been offering some sort of promotions to more or less give away Executive Platinum status to some targeted group of people.
This year it's World of Hyatt Globalist members, and in past years they had some very generous status challenges.
While I do sometimes question the business case for this, it has been a consistent aspect of the program.
Lastly, keep in mind that within each elite tier, priority for upgrades, standby, etc., is based on your elite qualifying dollar total. That means any Executive Platinum member getting the status for "free" would be behind Executive Platinum members who earned the status through the standard qualifications.
If anyone should be upset (and again, I don't think it's worth getting upset over this), then I think it's the Platinum Pro and Platinum members who spent a lot to earn the status, and who will now be beat on the upgrade list by these members.
Is American AAdvantage Not Meeting Their Elite Targets?
Generally speaking, loyalty programs have a "target" number of elite members in each tier. Or at least they have goals they'd like to achieve with their elite "population."
Certainly some people have jumped ship from American, as service on the airline has deteriorated, all while elite benefits have been cut, and elite qualification requirements have been increased.
Estimates I've seen suggest that on average there are 50,000+ Executive Platinum members each year. We don't know how many people have been granted Executive Platinum through the current offer, though I think it's a given that it's in the thousands. I'd be surprised if it were in the tens of thousands, though.
So they're sizably increasing the Executive Platinum population, and how should we read into that? Does that mean fewer people are qualifying and this is their way of increasing elite ranks?
It's possible, but personally I don't necessarily conclude that:
Ultimately American granting "complimentary" Executive Platinum status to members is fairly low cost to them; American doesn't make many confirmable upgrade seats available, so it's not even like the systemwide upgrades will cause much of a loss of revenue
I imagine doing this on a pretty widespread basis will give American some interesting data in terms of the impacts of campaigns like this
So it's possible that American is doing this because they're not reaching their elite targets, though I think it's also possible that they're doing this simply as an experiment.
If you're a Hyatt Globalist member, have you received Executive Platinum status from American?