Update: For now, Hyatt is claiming the following:
"We have no plans for any Hyatt-branded hotels or resorts to move to a new Category 8.

As you know, we have been working toward launching an alliance with Small Luxury Hotels of the World that will allow members to earn and redeem World of Hyatt points at participating SLH properties in the future. Given the diversity and caliber of the SLH portfolio, we anticipate that some SLH properties will fall into a new eighth category on our award chart. We look forward to sharing more details when the alliance officially launches."
---
I feel like for the past year it has been nothing but great news from World of Hyatt, between the introduction of a fantastic new credit card, the extension of the expiration date of free night certificates, free night redemptions now counting towards status, and more.
I guess that's being balanced out a bit, because this week we learned of huge changes coming to Hyatt's Points + Cash system, which will make this redemption option significantly less lucrative. Hyatt is also introducing premium suite upgrades, though the value proposition doesn't sound that great. My hope was that the Points + Cash change was a one-off negative adjustment to the program, but it looks like there may be more on the way.
World of Hyatt Category 8 properties coming?
Summer Hull reports that earlier Hyatt's website was briefly showing a new Category 8 for World of Hyatt, where a redemption would cost 40,000 points per night. No hotels were listed with this pricing, but rather it just showed in the dropdown menu and was greyed out. It was quickly removed.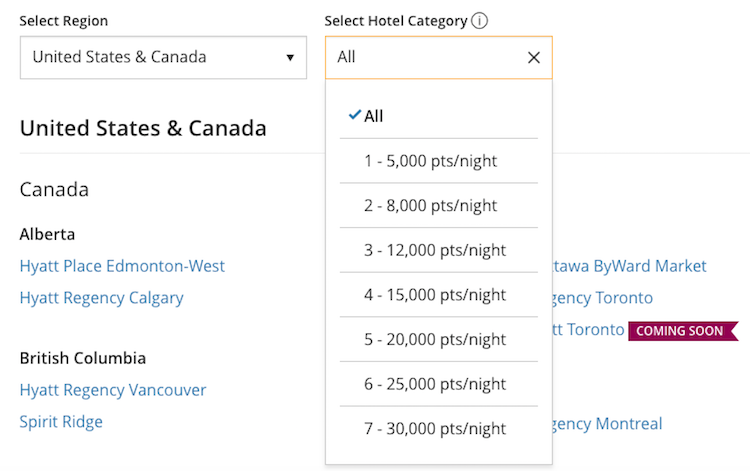 This page briefly showed Category 8 at 40,000 points per night (through greyed out)
It goes without saying that them posting this was a glitch. The question is what kind of a glitch this was:
Was it a mistake that happened out of thin air, and the website showed it for no reason? That seems unlikely to me.
Is this a change that Hyatt plans on making soon, but they accidentally made it go "live" early? That seems pretty likely to me.
Is this a change Hyatt was considering at some point, but decided not to follow through on, despite having done the programming for? It's possible.
As a reminder, here's Hyatt's current award chart: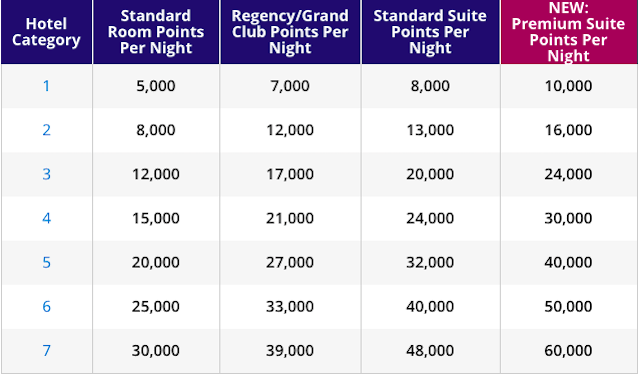 Hyatt's current award chart
Obviously this development would be disappointing.
Hyatt hasn't devalued their award chart in five years
I do think it's important to acknowledge that of the major hotel loyalty programs, Hyatt has done the best job of maintaining the value of their points and the hotels in various categories.
At the beginning of 2014, Hyatt devalued their award chart, where we saw them increase the cost of their top hotels from 22,000 points per night to 30,000 points per night. For context, here's Hyatt's award chart at the time: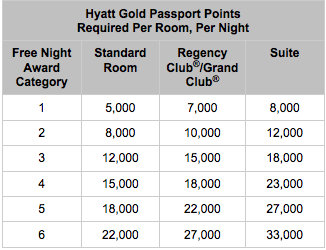 Hyatt's pre-2014 award chart
Since then — for the past five years — Hyatt hasn't devalued their award chart, and beyond that, they've had very little movement in terms of which hotels are in which category (which is a way that other programs love to quietly devalue their program).
My best guess
My guess is that this is happening… eventually. I wouldn't be surprised to see these changes in early 2019, though who knows, we may see them later.
If this happens, I'll be curious to see how major of a shift they make. Will we see most hotels stay in the same category, with just a few hotels getting placed in the new Category 8? Or will we see a majority of hotels essentially move up a category, which would represent a significant devaluation?
These changes would be unfortunate, and they'd alter my valuation of Hyatt points. However, the program has made some improvements, including free nights counting towards status, being able to use suite upgrades on free night redemptions, and more.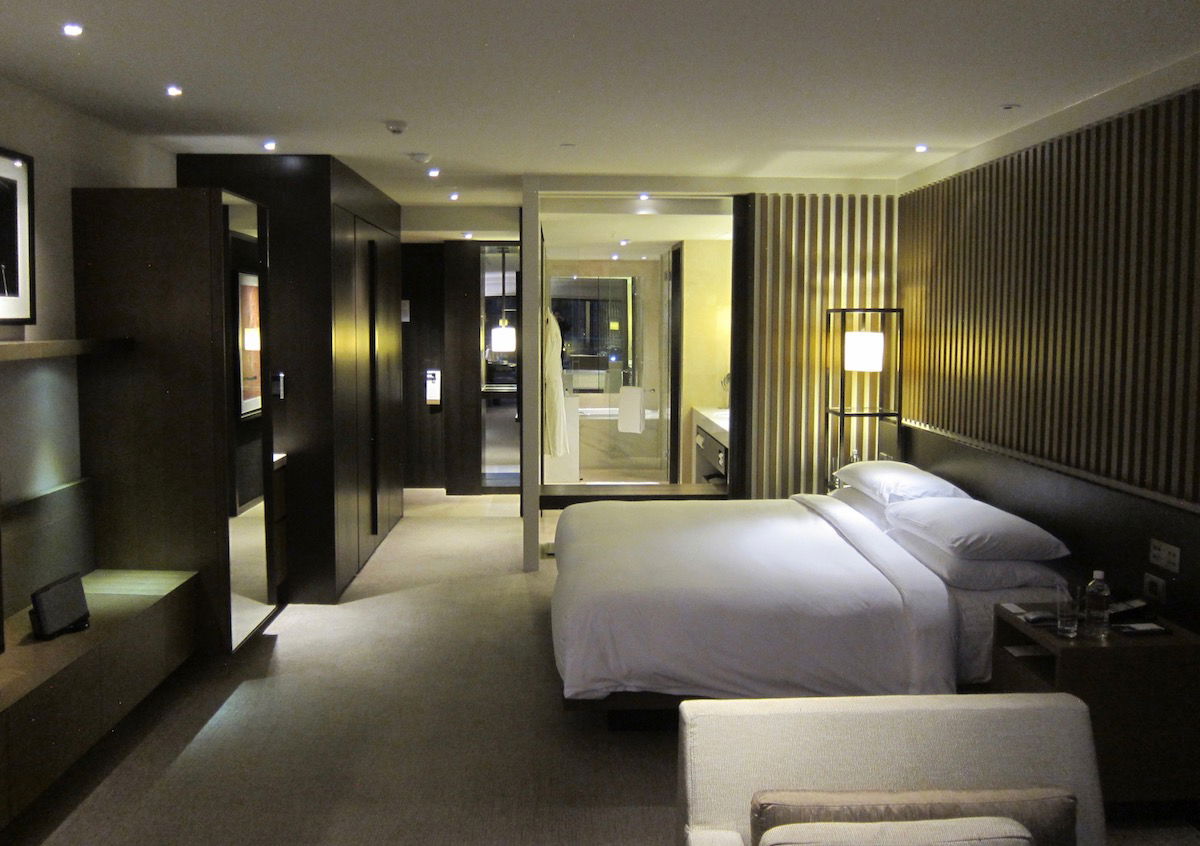 Could the Park Hyatt Sydney soon cost 40,000 points per night?
What do you make of these potential World of Hyatt changes? Do you think they'll happen?