The information and associated card details on this page for the Carlson has been collected independently by OMAAT and has not been reviewed or provided by the card issuer.
How To Turn A Mattress Run Into A Free Staycation: Introduction
Review: Radisson Hotel Colorado Springs Airport
Review: The Airplane Restaurant, Colorado Springs
A Drive By Visit To The House Of Miles, Colorado Springs
---
When I was growing up, my Dad would tell me about how when guys are fishing from shore, they would always try to cast to the center of the pond. But when they are fishing from a boat, they would try to cast as far back to the edge of the pond as they could.
I'm not much of a fisherman — I can't sit still long enough — but I think the takeaway was that you should try to take advantage of where you are, rather than always trying to be somewhere else.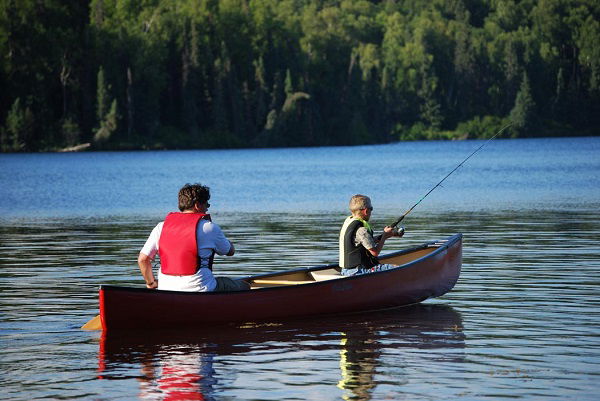 My family tries to apply this philosophy to our travel life. While we very much enjoy going to faraway places and do so several times per year, we also want to make sure we see the sights closer to home. Therefore we try to mix in a few staycations each year where maybe we spend a weekend exploring an area that is within a couple hours drive. But at the same time, we try to make these staycations as cheap as possible by using them to earn hotel points and status that will come in handy for our bigger trips.
We recently spent a weekend in Colorado Springs on a mattress run that, by my accounting, earned more value in points than it cost. This is the introduction to that trip report.
But before we get started, we need to define a few terms.
What is a Mileage Run?
A mileage run involves paying for and flying a flight that you don't actually need in order to earn frequent flyer miles, or more commonly these days, status. For example, say that your regularly scheduled travels (both work and leisure) require you to fly about 95,000 miles per year. If flying American Airlines, that means that you will earn the status of Platinum, which requires 50,000 miles per year. But if you were to fly just 5,000 additional miles, you would become an Executive Platinum (100,000 miles per year) and receive eight unrestricted system wide upgrades, which are quite valuable, among other benefits.
Therefore, it might be worth your while to fly a quick trip to pick up those remaining 5,000 miles. If you live on one side of the country, you could roughly fly to the other and back, and then be done.
That's the point of a mileage run — flying a flight you don't need in order to obtain the miles and or status that you want, as cheaply and quickly as possible. Purists insist that a true mileage run involves never leaving the airport — you literally get off the plane at your destination and immediately board another flight home.
Since both Delta and United now award miles based on the price of the ticket, not the distance flown, true mileage runs — as in flight solely to earn miles — don't make sense anymore. But flying unnecessary flights to earn status are very much alive and well. For that reason, some have taken to calling them status runs.
Mileage (or status) runs are traditionally taken toward the end of the year when it is fairly clear just how close one is going to be from hitting their status goal. That said, for those that can project their flying for the year with good accuracy, there is no reason that mileage runs can't be taken anytime during the year.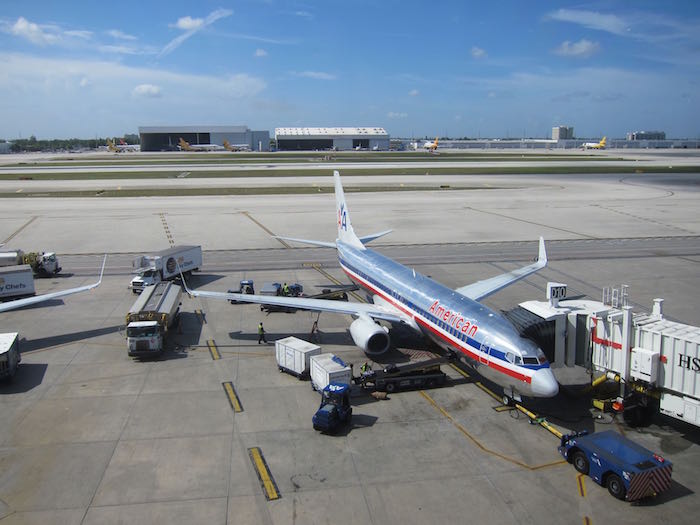 What is a Mattress Run?
Just as a mileage run is a taking a flight just to earn miles, a mattress run is paying for a night in a hotel solely to earn points or stay credits.
One key difference is that a mileage run almost always requires a person to actually fly the flight in order to earn the miles, while hotels don't verify that you actually stayed there. In other words, you need to put your butt in the seat but not necessarily your head in a bed.
In fact, many would say that a true mattress run involves checking-in to the hotel and then going home, possibly without ever even visiting the room. (Though it is almost always necessary to at least check-in, generally in-person.)
Like mileage runs, mattress runs generally make the most sense when you know that you are going to end up a stay or two short of the next status level. If, for example, you get to December 20th and realize that you have 24 stays at Hyatt properties, but are done traveling for the year, it would be almost silly to not head over to your local Hyatt Place for a night. That one $100 night would bump you from Platinum to Diamond status, earning you four Diamond Suite Upgrades for the following year, free breakfasts on all your stays, and other perks.
In some cases, mattress runs make sense purely from a points perspective, not even thinking about status.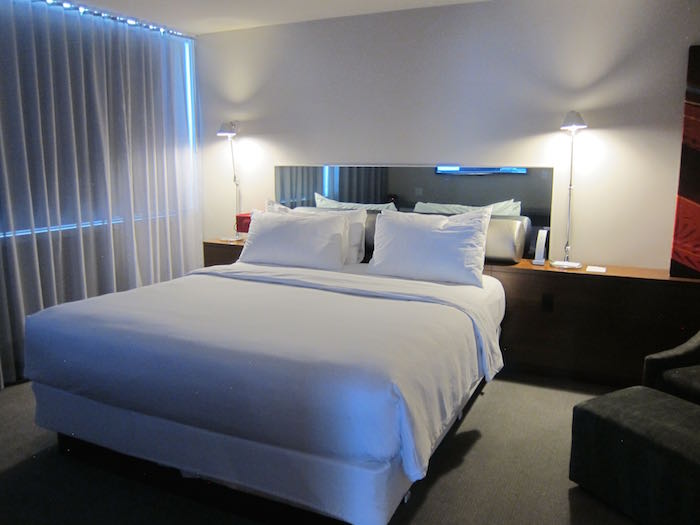 Turning Mattress Runs Into Staycations
We make several stays each year where the primary motivation is to earn points or status. But it's not the only motivation.
See, we like to actually stay in the room we paid for and enjoy the area, even if it is relatively close to home. The terms staycation and nearcation entered the vernacular of Americans during the Great Recession when folks vacationed near (or at) home to avoid the cost of plane tickets or even gas.
The recession is long since over, of course, and our family certainly takes plenty of long-distance trips, but we still enjoy checking out places that are nearby, especially if some hotel chain is going to basically pay us to do it.
We see it as a chance to have someone else make our bed, cook us breakfast, and clean up after our kids, all the while earning points that we'll later use in some far off (and probably expensive) land. It's a win-win.
Put another way, if you value the nights associated with mattress running at something, it can really make achieving hotel status cheaper than you think.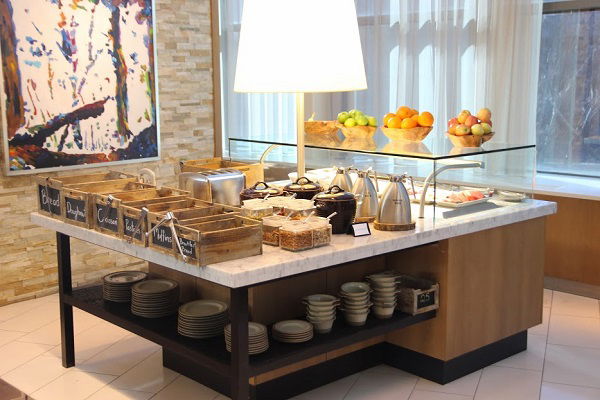 Last month, for example, I showed how you can earn 18 months of Hyatt Diamond status for $600 by mattress running your way through 15 low-cost hotel nights and taking advantage of all the current Hyatt promotions. But now imagine that you actually value a few of those nights by turning them into staycations — maybe you spend three weekends visiting places near where you live and value those six nights at $50 / each. Now the "cost" of acquiring Diamond status just dropped to $300.
I would guess that we probably do two or three of these near-cations per year, typically to pick up Hyatt stay credits, but occasionally for other programs as well. Our recent Colorado Springs staycation was based on maximizing the Club Carlson promotion.
Nearcationing With Club Carlson in Colorado Springs
As I wrote about back in May, it is possible to earn a shipload of Carlson points for one revenue stay this summer. I calculated that a $100 stay at a Carlson property could earn over 43,000 points. If you value Carlson points at 0.3 cents each, that means that the points earned from the stay would be worth more ($129) than the price paid.
It turned out that the Radisson Hotel Colorado Springs Airport is priced right around the $100 level and is a nice hotel to boot. It's only a couple hour drive for us, which is within the range that I would consider as reasonable for nearcation, though you may set that limit differently. We also find that Colorado Springs is a pretty interesting area, especially for families.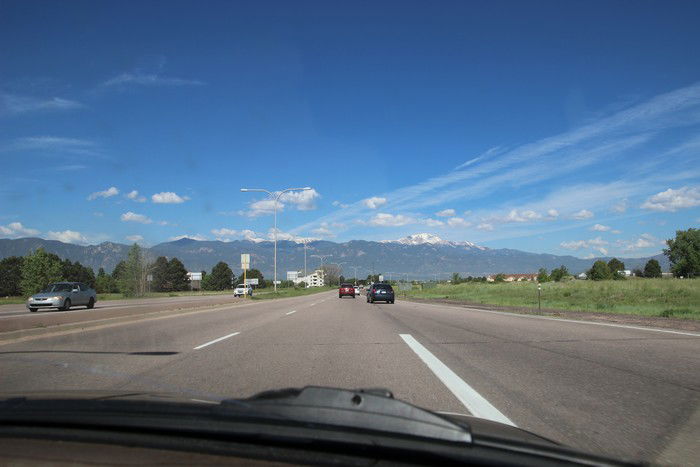 Since both my wife and I have the Club Carlson Premier Rewards Visa Signature® Card, we opted to make a weekend of it by booking back-to-back revenue nights, one from each of our accounts such that we would both earn the 43,000 points.
So yeah, even when we're not traveling, we're still exploring. I hope this mini trip report gives you some ideas for turning your mattress runs into local adventures.
It's a big world out there, just don't forget to fish close to home once in a while.