Reader Rich asked the following question in the "Ask Lucky" forum:
Has anyone tried to cancel/reschedule/modify award trips (flights/hotels) to Europe due to the current situation?

Right now my biggest concern is Brussels since they are shutting down so many things including the metro (unless I'm mistaken). My trip is supposed to return from Brussels through LHR before getting back to the US.

Would hotels allow cancellation of award nights? I guess I would lose the free night that Club Carlson use to allow but get my points back? Would the airline let me return from another city instead of Brussels?

Just curious. The danger is actually only a secondary concern as opposed to everything getting shut down and making it difficult to do anything touristy.
This is an interesting question I'm guessing a lot of people are facing. I think Rich is taking a very reasonable approach here, since his concern isn't so much with safety as it is with things being shut down. This is as a result of something outside of his control, but in fairness, also something outside the airlines' and hotels' control.
Surely there are plenty of other people less rational than Rich who will want to change their travel plans as well. After seeing what happened on recent Spirit and Southwest flights, something tells me there are people who are scared to leave their homes right now, let alone travel abroad.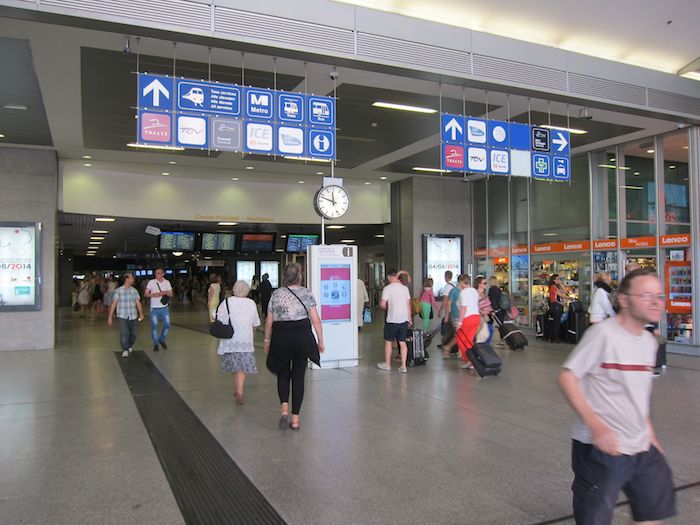 With that in mind, what should you expect if you're trying to change your travel plans?
What travel waivers are in place?
As of now, there are a few travel waivers in place for Paris specifically. Here's Air France's change policy, for example:
if you hold a ticket on a flight operated by Air France, issued on or before the November 14th, 2015, to and from continental France – Paris and all domestic airports,
from November 17 to 22, 2015 and if you wish to modify your journey, we propose you the following possibilities, valid until December 15, 2015:

– You may postpone your trip until December 15, 2015 included, at no extra cost in the same booking class.

– To postpone your trip beyond December 2015, to change your origin or destination or if you no longer wish to travel, you can benefit of non-refundable voucher valid one year on Air France or KLM or Hop.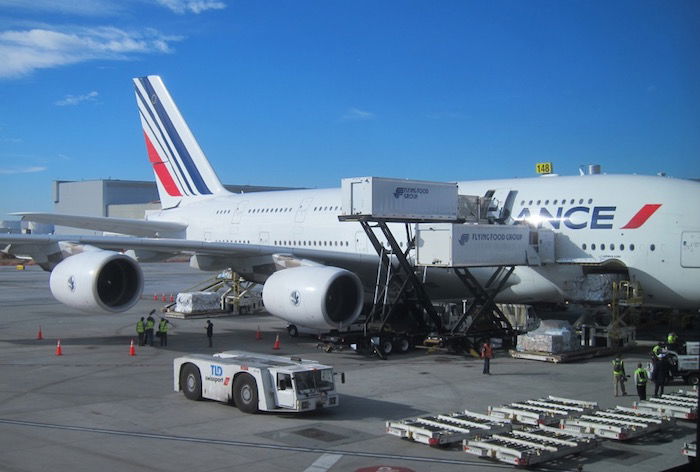 Several other airlines have matched with a similar policy, though you'll want to check with the individual airline for the exact details.
Similarly, we see some hotels waiving cancellation fees in Paris for the coming days and weeks, with the details varying hotel-to-hotel.
But what about beyond Paris and the immediate future?
While some airlines and hotels are waiving fees short term for travel to Paris, what about waiving fees for travel to other destinations? Of course the causes will vary, from fear of getting stuck like Rich above, to fear for safety, etc. I'm not saying I agree or disagree with any of these perspectives, but I'm just pointing out that travel will be a serious fear for some people in the near future.
So can you get airline/hotels fees waived, and if so, how? While there are no official waivers in place, I do think odds are pretty good of getting fees waived in the near future.
Hotels do have some discretion when it comes to cancelling even non-refundable stays, so while I'd by no means expect hotels to be willing to cancel stays, I'd bet some will, as a courtesy. For non-refundable stays I suspect some would be willing to apply the cost as a credit towards a future stay. Again, I wouldn't count on it, but I wouldn't rule out the possibility of hotels being flexible either.
Flights are a bit trickier. Are you likely to get your flight to Mykonos in December refunded because you're scared to travel? I doubt it. At the same time, I do think you'll likely have better luck getting the change fees waived on award tickets than getting revenue fares refunded.
It's not that difficult for an airline agent to waive an award redeposit fee, so if you get a sympathetic agent I wouldn't rule out the possibility of getting a fee waived. But I also wouldn't count on it.
Bottom line
I'm going about my travel as usual, and I'm not recommending people cancel their trips. Quite the opposite, actually. There are some legitimate fears, and there's some paranoia, but ultimately everyone has to decide for themselves what they're comfortable with (well, there are limits).
While there are no travel waivers issued beyond Paris for the next few days, if you're not comfortable traveling I wouldn't be surprised if you can get a sympathetic airline or hotel associate who is willing to waive change or cancellation fees.
Have you changed your travel plans as a result of the events which have unfolded the past couple of weeks?