Reader Meghan asked the following question on the "Ask Lucky" page of the blog:
Hi Lucky!

Have you thought much about hotel room security/safety? I've been reading your blog for a long time but don't recall any posts on the topic. Might you consider one? Unfortunately, I think this topic is more on women's minds but still should be an important issue for everyone.

I generally feel pretty safe in my hotel rooms but I sometimes worry about someone breaking into the room either when I'm in it (and forget to use the deadbolt and latch) or when I'm away. This vine I just came across isn't making me feel any safer.. https://vine.co/v/Oia69WPbV1H. Kind of scary in fact.
Here's the Vine video that Meghan references, which shows someone easily being able to break into a room at a Sheraton:
I've certainly picked up a lot of strange habits over the past eight months of living in hotels full time, though many of them are habits I had before.
For example, in 2012 I wrote a post about seven (logical) hotel habits of mine, and then last year I shared three of my (perhaps) more paranoid hotel habits. These include:
Walking into the room very slowly (in case there's someone in there, you don't want to startle them/make them think you're the one breaking in)
Checking the bathtub/shower (I've seen too many thrillers, I guess)
Checking all the closets (same reason as above)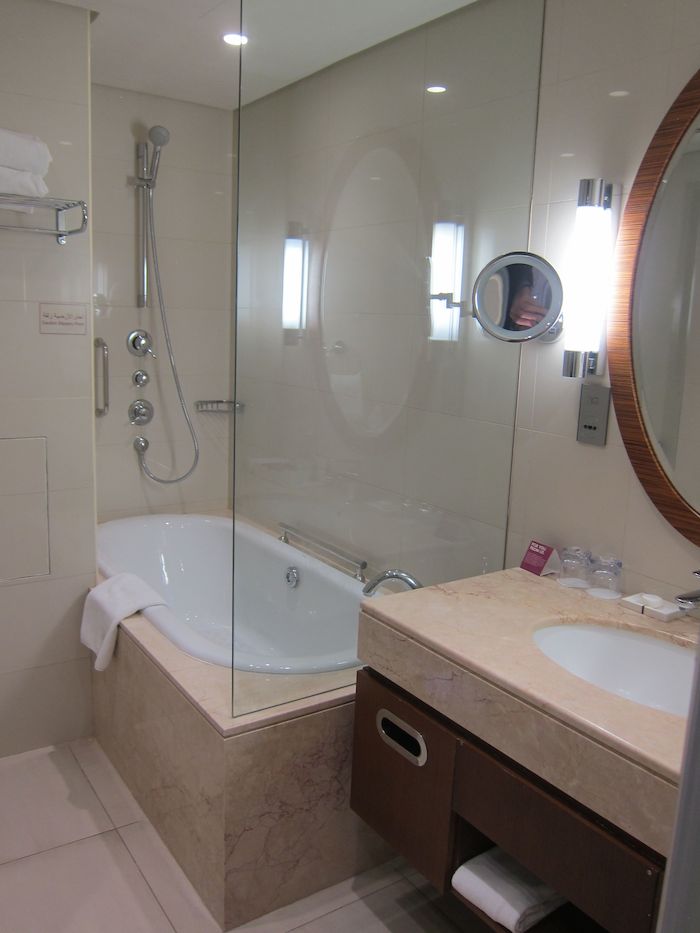 I generally do this every time I enter the hotel room.
But beyond my slightly paranoid habits, am I actually concerned about hotel room safety? Not really… at all.
Why?
I always use the deadbolt when in my room, and there's not really an easy way someone can break in while that's in use
When you're not in your room there's a chance someone could break-in, though that's no different than when you're not at home
Hotels have limited entry/exit points, security cameras, and rooms in close proximity, so there's limited upside to someone trying to break in or steal something, in my opinion — the biggest risk is with housekeeping staff
As much as I can be a paranoid person, hotel room safety isn't something that concerns me in the slightest. Frankly, I'd be kind of terrified living in a standalone home. I've long lived in apartments with interior corridors and on higher floors, and I feel as safe in hotels as I do in those types of buildings.
I'm curious how you guys feel about hotel room security — is it something that crosses your mind, and if so, what precautions do you take?