Over the years I've seen some unique hotel room amenities. Some are useful, some are just plain cool, and some aren't up my alley.
Well, tonight I'm staying in a club room at Le Meridien Dubai, thanks to its proximity to the airport.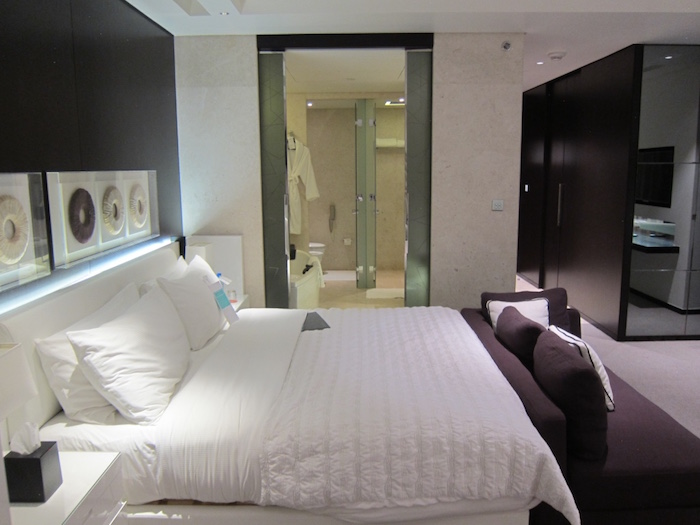 While I was impressed by the room in general, I was shocked by what was waiting for me in the corner — a massage chair!
I love massages in general, and love these chairs, but I've never before seen one in a hotel room. What an awesome amenity!
Also, this isn't some weak massage chair which just massages parts of your body, but rather the chair basically eats you up. It squeezes your shoulders, hips, and even feet, so it's basically like you're being massaged by four people at once.
My intent was to work from the chair, but after sitting in the massage chair for 20 minutes unable to move, maybe it isn't in fact the best place from which to work…
But that doesn't make it any less cool.
Have you ever had a massage chair in your hotel room? Anyone love this amenity as much as I do?