Airlines publish schedule changes all the time, in order to optimize connections and aircraft, as well as to reflect seasonal demand. This is very common, so I don't write about it all the time. In this post I wanted to address a schedule change that seems to be impacting quite a few of you.
Hong Kong Airlines' recent schedule change
I know a lot of you booked Hong Kong Airlines business class tickets in August thanks to the mistake fare they published, so I've been getting quite a few emails regarding their recent schedule changes.
It seems they made some significant adjustments to their winter schedule. This doesn't impact their flights to and from the US (best I can tell), but rather impacts flights between Hong Kong and other points in Asia.
So at a minimum you'll want to check your itinerary if you made a booking just to be sure your flight times haven't changed significantly (though if you were impacted, the airline should have reached out to you).
Perhaps the most common problem I'm hearing of is that many have been downgraded from business to economy on their intra-Asia flight.
No, this isn't because the airline has just decided to downgrade certain people who booked these mistake fares. Rather Hong Kong Airlines has downgraded some of their routes from two cabin aircraft to one cabin aircraft. For example, this seems to have happened on many flights between Hong Kong and Ho Chi Minh City.
How should you handle this? There are two things to consider in cases like this — the contract of carriage (the contract you enter into with the airline), as well as how airlines usually handle these situations.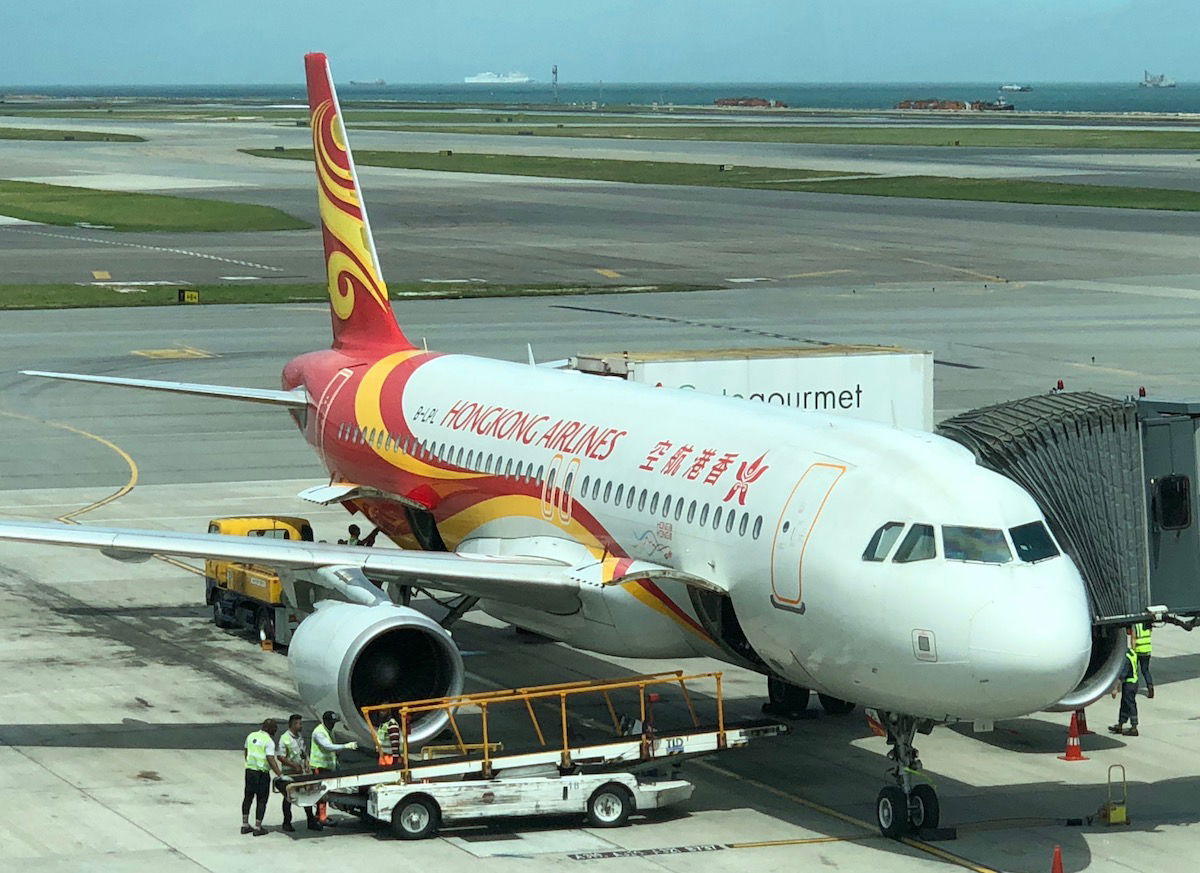 Hong Kong Airlines' contract of carriage regarding schedule changes
You can find Hong Kong Airlines' contract of carriage here, and Article 9 is the one that addresses "schedules, delays and cancellation of flights."
Consumers generally have very few rights when it comes to schedule changes. If the airline wants to change their plans, they can do so without issue. If we change our plans, we have to pay big fees.
If the timing of your flight changes significantly, the airline will give you three options:
"carry you at the earliest opportunity on another of our scheduled services on which space is available without additional charges and; where necessary, extend the validity of your Ticket; or within a reasonable period of time re-route you to the destination shown on your Ticket by our own services or those of another Carrier, or by other mutually agreed means and class of transportation without additional charge. If the fare, and charges for the revised routing are lower than what you have paid, we shall refund the difference; or make a refund in accordance with the provisions of Article 10."
What about if you're downgraded? Here's what the contract of carriage says regarding downgrades:
"If you are denied boarding against your will on a flight for which you have both a valid ticket and a confirmed reservation or you are involuntarily downgraded to a lower class, we will provide compensation to you in accordance with applicable law. This will not apply if you fail to meet the check-in and boarding requirements in Article 6 or we exercise our right to refuse to carry you under Article 7."
Now this is open to interpretation. Personally I think when they talk about being involuntarily downgraded, this refers to that happening at the airport, rather than in advance (I assume that based on the precedent other airlines have set). When you're downgraded in advance you're reticketed, so I don't think that qualifies as a downgrade in the same way as being downgraded at the airport, either due to overbooking or due to an aircraft swap.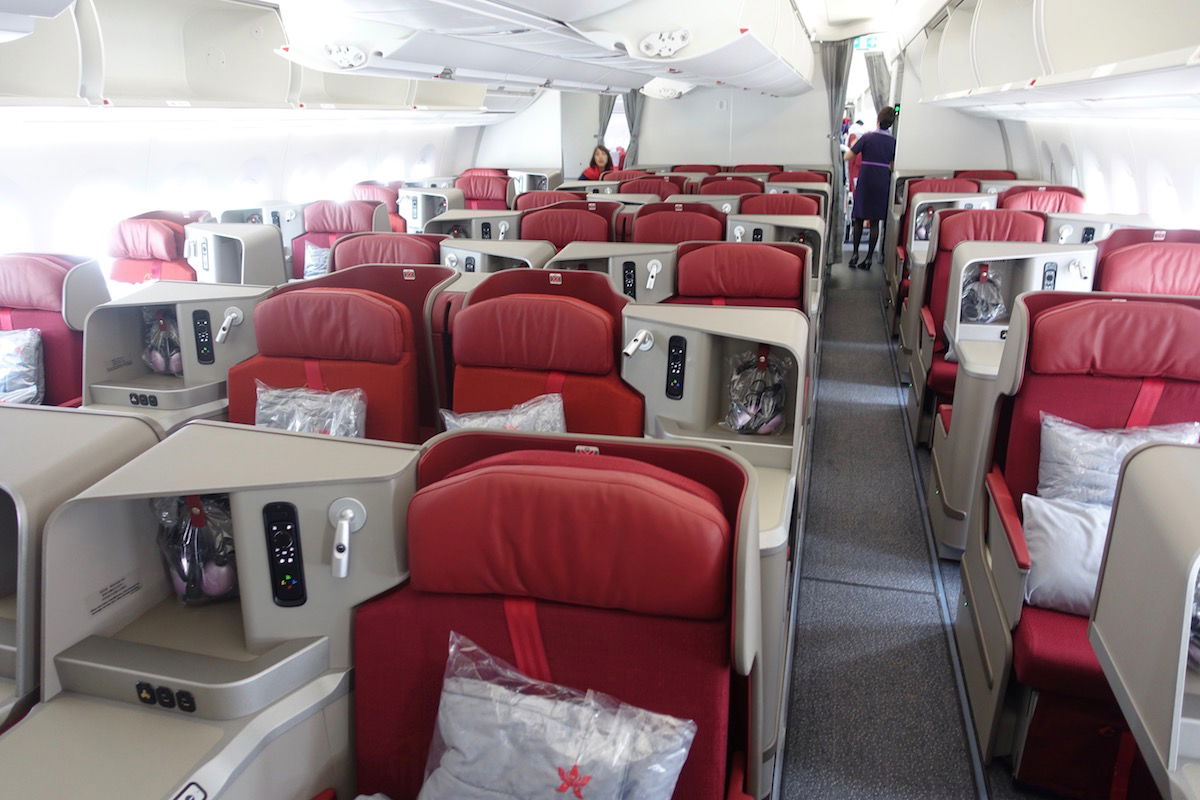 What would I realistically expect?
If you had a significant schedule change or were downgraded on one of the segments, I would expect that Hong Kong Airlines would be willing to do one of the following:
Refund your ticket
Book you on another flight to your destination on Hong Kong Airlines that has better timing or has a business class cabin
Allow you to terminate travel in Hong Kong rather than wherever you were connecting to (this seems like a reasonable accommodation, even if it's not explicitly allowed)
What about compensation for a downgrade from business class to economy? Personally I wouldn't expect cash compensation, and as a general rule compensation would likely come in the form of the price difference between business class and economy, so on a $600 mistake fare they may just end up collecting more money from you. 😉
It can't hurt to complain to the airline and see if they'll throw you some miles, or something, though I'm not sure I'd personally even do that.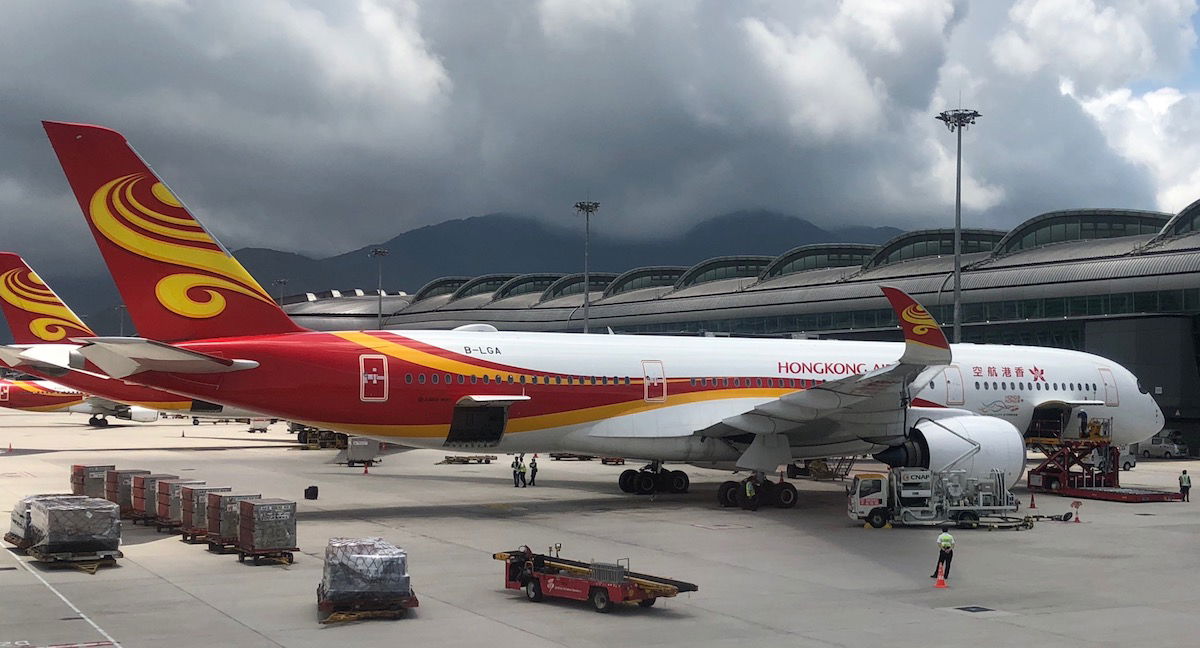 Were your flights impacted by Hong Kong Airlines' recent schedule change?