O thing I really love about Hilton Honors is how easy it is to transfer points between accounts. Hilton Honors added a bunch of new benefits earlier this year, and one of them is the ability to pool points with other Hilton Honors members.
The basic terms of these points transfers are as follows:
Up to 11 Hilton Honors members can combine points — one pooler can initiate and receive points from up to 10 members
You need to have a minimum balance of 1,000 points to take advantage of this
You can use pooled points for whatever you'd like, including both room and non-room rewards
You can transfer a minimum of 1,000 points and a maximum of 500,000 points into a pool in a calendar year
Best of all the process couldn't be easier. You can transfer points online instantly, and the process is facilitated by points.com, so the system is similar to many other points transfer processes out there.
Pool points towards a fifth night free redemption
One of the great things about being able to pool points is that you can get enough points in an account for a free night redemption, or ideally, for a fifth night free redemption. Hilton offers elite members a fifth night free on all standard room free night redemptions. So say you and your spouse want to redeem at a property that costs 52,000 points per night. If you each had 104,000 points you'd have more than enough for two free nights, while if you had the points in one account, you would have more than enough to make a fifth-night free booking, and stay for five nights.
Make it easier to track points expirations
I've had several family members apply for these card under this increased offer, though sometimes my family isn't especially good at tracking points, to put it mildly. So as much as I try to keep track of points for everyone in my family, sometimes that doesn't work out quite as I'd hope. I hate to admit it, but points have expired several times in my family without me knowing. Hilton Honors points expire after 12 months of inactivity, so by consolidating points it's much easier to keep track of points expiration, have qualifying activity so that your points don't expire, etc.
Maximize elite status
Both cards offers Gold status for as long as you have the card.  However, if you spend enough on either card in a calendar year you can get boosted to the next elite tier, $40,000 to get Diamond status.
Hotel stays are always better with elite status, so it's great to transfer points to the person who has the highest elite status, and then maximize the points that way.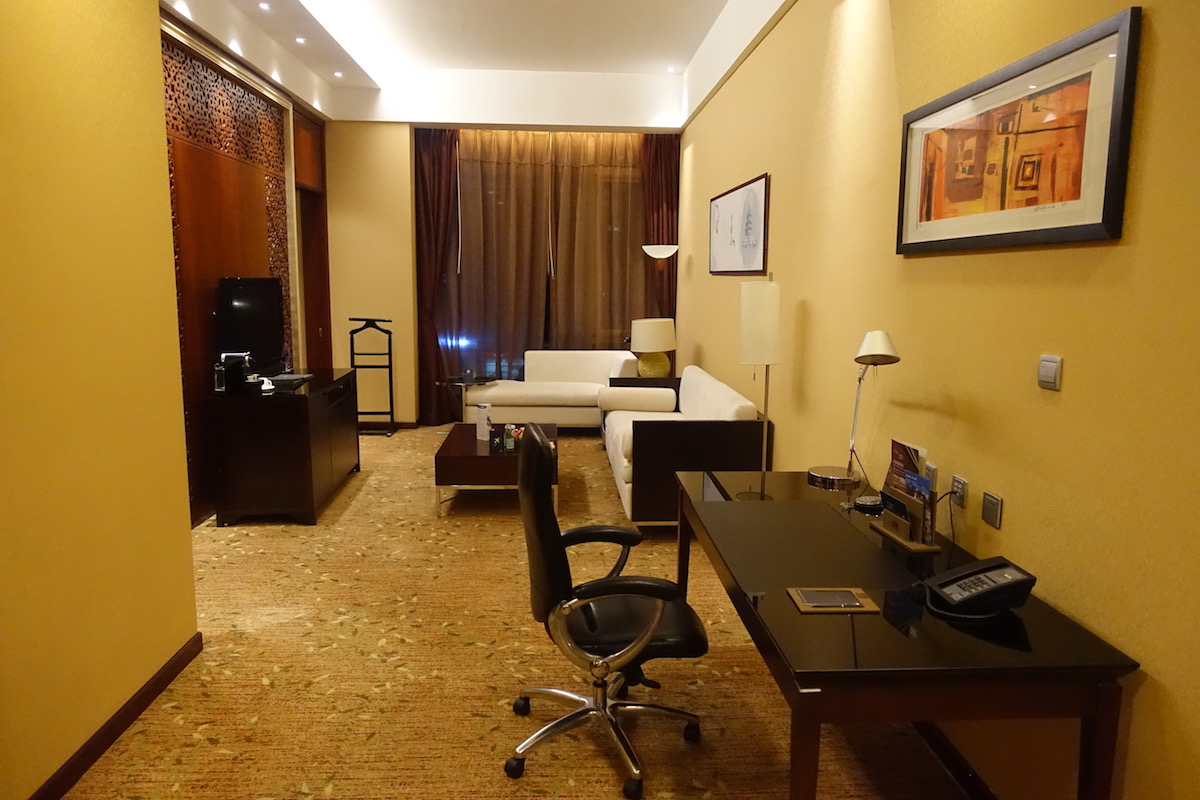 The higher your elite status, the better chance of an upgrade
Bottom line
I really love the way that Hilton allows (almost) no strings attached points pooling. While some other hotel programs also offer points pooling, none make it this easy, in my opinion. With Hilton you can combine points online and for free, and you don't need special circumstances to do so. To me this enhances the value of Hilton's co-branded credit cards even more, in terms of being able to combine points towards redemptions, making it easier to track points expirations, and also in terms of maximizing elite status.
Have you taken advantage of Hilton's points pooling feature?