At the beginning of February we learned about some major changes that Hilton is making to their loyalty program, including the following:
The name of the program is being changed from Hilton HHonors to Hilton Honors
The introduction of points pooling, where you can pool points with up to 10 Hilton Honors members at no cost
The ability to redeem points for Amazon purchases; this isn't something any of us will likely ever use, but I can see value in this for the "average" person
The ability to extend Diamond status for free as a one-time benefit, assuming you've earned Diamond for three years and have at least 250 lifetime elite qualifying nights or 500,000 base points
The introduction of Points & Money awards, and in the process, Hilton is getting rid of their traditional award chart
As of now we've seen the name of the program changed, and just a couple of days ago we saw Hilton introduce Points & Money awards, which are a mixed bag depending on your redemption patterns.
While points pooling (yay) and the ability to redeem Hilton points for Amazon purchases (yawn) are being introduced in the coming months, we now have a date where the next new feature will be introduced.
Starting Monday, March 6, 2017, Hilton will be introducing Diamond status extensions. As a reminder, this will allow eligible Diamond members to extend their status for an additional year beyond when it would have expired as a one-time benefit.
This can be done starting Monday, either by calling up Hilton Honors, or through Hilton's website. As a reminder, in order to be eligible for this you:
Must currently be a Diamond Member, have earned Diamond status for at least 3 years, but the years do not need to be consecutive
AND Have completed stays totaling at least 250 nights, paid or reward
OR Have accumulated 500,000 Base Points or more since joining Hilton Honors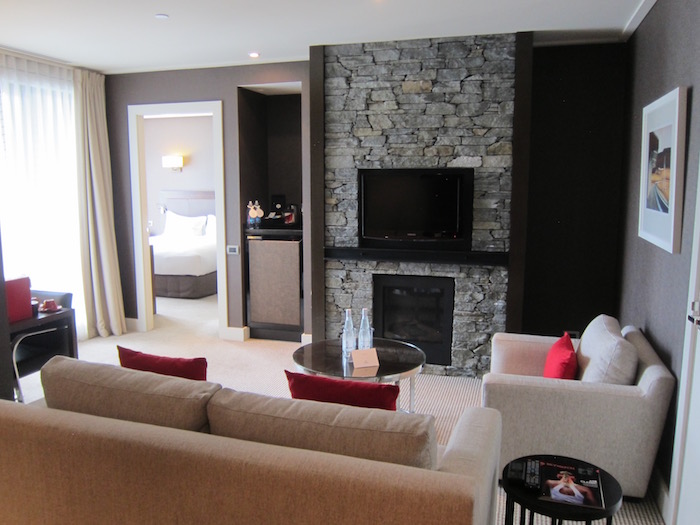 Suite upgrade at the Hilton Queenstown, which I received as a Diamond member
Bottom line
Hilton's Diamond status extension opportunity is a fantastic gesture that I wish we'd see from more loyalty programs. Sometimes people just have an uncharacteristically slow year of travel, for whatever reason, so it's nice when a loyalty program stays loyal to you during that time.
Any eligible Diamond members plan on using their status extension?