Yesterday I wrote a post about Airbus possibly discontinuing the production of the A380.
The plane just hasn't gotten much traction lately, and Airbus hasn't received a single new order for the plane this year. Next year they'll have to make a decision about the future of the plane — in 2018 (once the current orders are fulfilled), should they scrap the project, or should they invest a few billion dollars into further improving the concept, in hopes of selling more of them to the airlines?
One thing that's fascinating is just how much of a fan Emirates is of the A380. It's normal for airlines to prefer one aircraft over another, though Emirates' CEO Tim Clark loves the plane so much that he has basically been going on roadshows with Airbus trying to sell it to other airlines.
Of course he's not doing this out of the kindness of his heart, but rather because Emirates benefits from this plane more than any other airline, and has incredible purchasing power with Airbus. He's miffed at the thought of the aircraft being discontinued, because it's a core part of the Emirates business model.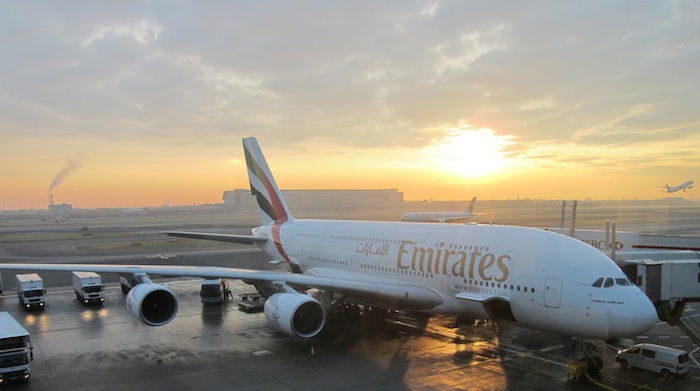 Emirates explains why other airlines need the A380
What's most interesting, however, is Emirates' Tim Clark explaining why other airlines need the A380.
Via Australian Aviation:
Emirates president Tim Clark has warned that with air travel due to double in the next 10 years to seven billion passengers a year, airlines and airports will need giant aircraft like the 500-seat class A380.

"The A380 is a passenger magnet. We operate five a day from Dubai to London's Heathrow and they are 95 per cent full," Clark said.

"Airlines are too conservative and have not put the right interiors into their A380s.

"Some of the interiors are a disgrace and use 1970s thinking," Clark offered.

"We put all our premium seats on the upper deck and economy on the main deck, but others have mixed them which is inefficient.

"Our competitors laughed at us when we put showers and a lounge in the A380. But passengers love the showers and they love the lounge."

Clark said the A380 "is a great aircraft".

"If airlines don't believe they can fill an A380 then their business model is wrong. If they can't fill it there is something wrong with their marketing."
Now, Tim Clark is one of the brightest guys in the airline business. But I think he's way off base here. Emirates needs the A380. It works great for Emirates' business model. But to suggest that it would therefore work as well for other carriers is ludicrous. None of the A380's other operators are exactly overjoyed by the plane, so clearly he's in the minority.
And frankly, he's really not talking like a numbers guy here. I don't think most airlines are concerned about whether they can fill A380s. They're concerned about whether they can do so with good yields. I don't think most airlines are uncertain as to whether passengers "love" showers and lounges. Rather they're concerned about whether there's a return on investment for them.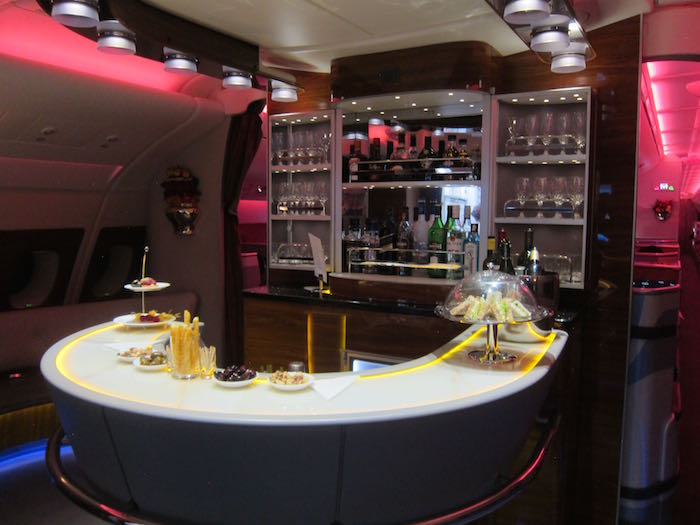 That being said, if nothing else, Airbus does already have one customer that wants to buy the next generation of A380s:
Clark said the new model, if built, would have excellent economics, as good as the Boeing 777X that Boeing will introduce in 2018.

"And we will buy 140 of the A380neos," said Clark.

"As long as I am around I am going to continue to fight the battle for the A380."

"This is a great aircraft and the world needs it."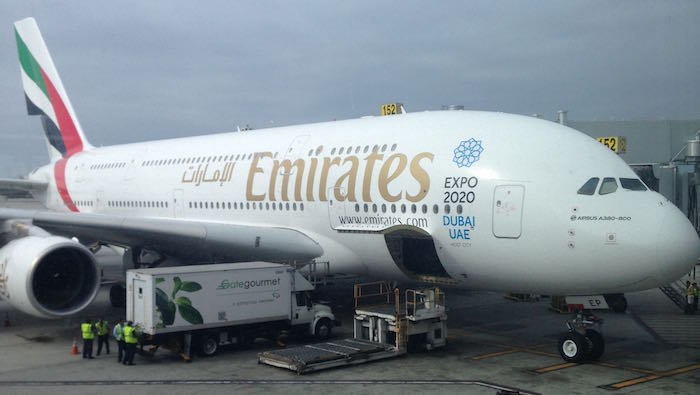 Bottom line
The uncertain future of the A380 is such a sticky situation. On one hand, if I were an airline other than Emirates, would I be ordering more A380s? Well, maybe Etihad and Qatar could really use some more since they're presumably trying to operate under a similar business model. But aside from that, no.
At least not yet. In 10 or 20 years, I absolutely do think the world "needs" the A380. The demand for global air travel will continue to grow, and airports will continue to get more heavily slot restricted.
But it's also a huge gamble for the airlines. Conversely, the 787 or A350 is as close to a "sure bet" as the airlines can get — it has the range to fly almost anywhere and can enter new markets profitably, something the A380 can't necessarily do.