Hainan Airlines is generally considered to be the best mainland Chinese carrier, as they are a Skytrax 5-star airline (whatever that means nowadays).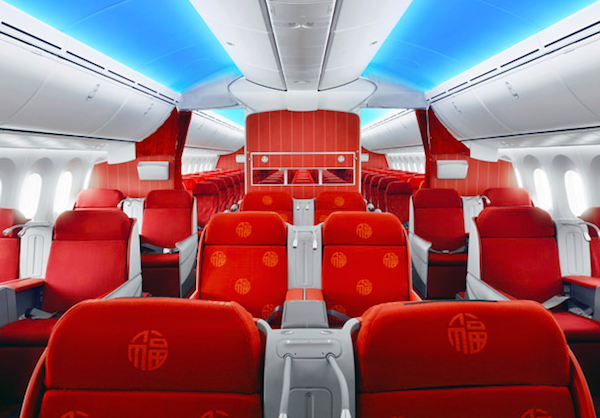 Hainan Airlines business class cabin
I'm excited to fly them soon between Los Angeles and Changsha, a route which they're launching today. The flight will be operated 2x weekly using a 787 aircraft.


Hainan Airlines 787
When the route was first announced, Hainan had a sale with some amazing fares — for example, I paid ~$1,350 for roundtrip business class between the US and China (and I can even credit those flights to Alaska Mileage Plan).

One thing I didn't realize is that Hainan Airlines offers business class passengers complimentary chauffeur service.
The service is available for travel between the following markets:
Between Beijing and Boston/Chicago/San Jose/Seattle
Between Shanghai and Boston/Seattle
Between Changsha and Los Angeles
The Hainan limo service is available if you're booked in fare classes C, D, I, or R. That even includes discounted business class fares, like the one I'm flying soon.
The chauffeur service has to be requested by phoning up Hainan Airlines between 24 hours and 30 days before departure, and can be used for a radius of 30 miles around the airport. Hainan's phone numbers in the US are 888-688-8813 or 888-688-8876. Their phone number in China is +86-898-95339. You can also email them at [email protected].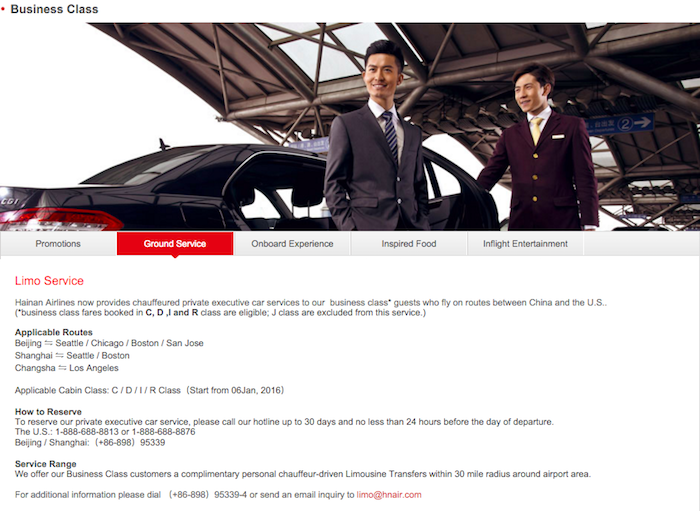 I emailed Hainan Airlines regarding my upcoming itinerary, and received the following response:
Dear,

Thank you for your email. You are available for the limo servicer. Please finish the attachment and send back to us. If you don't know how to fill it! You can call us 95339-2!

Best regards!
There's one form for the limo service in the US: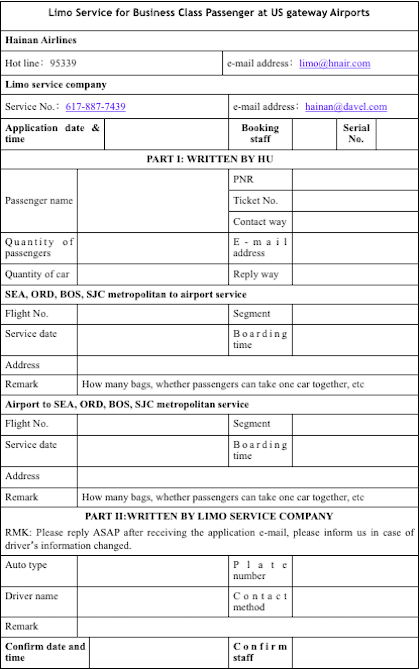 And then a separate form for the limo service in China: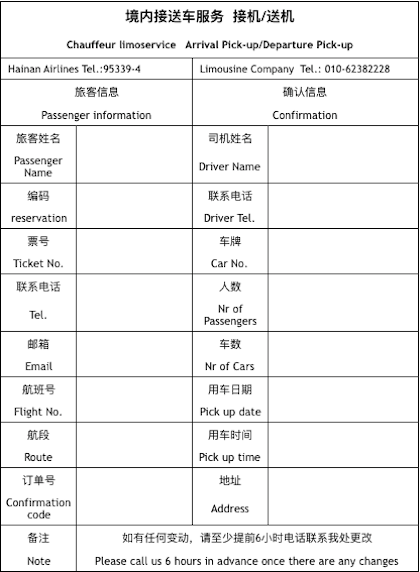 It's fantastic that the chauffeur service seems to be valid both in the US and in China, and both on arrival and departure. That's four transfers with the cost of one roundtrip ticket.
There are a few other airlines out there which offer premium passengers complimentary chauffeur service, and it's always a nice touch when they do. It certainly makes the whole travel experience more seamless.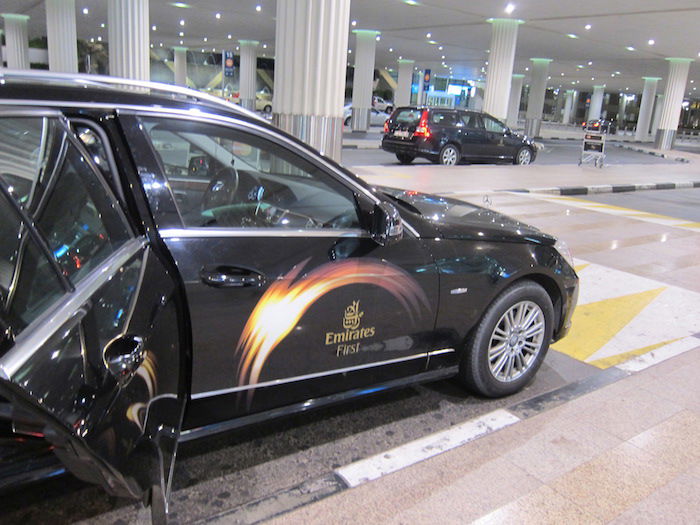 Emirates chauffeur service in Dubai
By the way, among other quirky Hainan "features," on their website they advertise a "welcoming service," which includes the ground staff meeting you at the check-in counter, assisting you with the check-in process, and answering any questions. If I'm understanding that correctly, this is a fancy way of saying that they have an airport check-in desk. 😉

Bottom line
This is a pretty cool "hidden" perk of flying Hainan business class, which I suspect most don't know about. Reader Michael made me aware of it, and even when he showed me a screenshot it took me over five minutes to find the necessary page on Hainan Airlines' website. The fact that it's offered in both the US and China, and even on discounted business class fares, is awesome.
I'll have more information on the experience after my upcoming flights to Changsha.
Has anyone used Hainan's business class limo service?