If one entrepreneur has his way, Hong Kong may soon have a new airline.
Hong Kong's Greater Bay Airlines
Danny Lee of the South China Morning Post notes that Greater Bay Airlines Company Limited has applied for an air operator's certificate (AOC) with Hong Kong's Civil Aviation Department.
Realistically it'll probably be at least a couple of years until the airline is flying based on how long this stuff takes, but it's an interesting time to be moving forward with the concept nonetheless.
Who is behind Greater Bay Airlines?
The man behind Greater Bay Airlines is Bill Wong Cho-bau, a wealthy entrepreneur who lives in Hong Kong. This is also the person behind Donghai Airlines, a Shenzhen-based airline that operates primarily within China, though also to a few other countries in Asia.
Donghai Airlines operates a fleet of 23 Boeing 737-800s. It also has 30 planes on order, including:
25 Boeing 737 MAX 8s
Five Boeing 787-9s
Donghai Airlines 787-9
There are other people involved with the startup as well, including former executives of Cathay Pacific, like Stanley Hui Hon-chun, Dragonair's former CEO.
What would Greater Bay Airlines' business model be?
Greater Bay Airlines would allegedly operate Boeing 737s, primarily to mainland China, as well as to some other destinations in Asia. The airline would operate with a low cost model.
It's not yet known if Greater Bay Airlines would order new 737s, purchase used ones, or perhaps take over some that were supposed to go to Donghai Airlines.
How does this fit into Hong Kong's aviation market?
It goes without saying that this seems like a strange time to be starting an airline. However, maybe it's not as bizarre as it sounds:
It's expected that it will take at least two years for the airline to launch operations, so perhaps the airline launching operations could coincide with a recovery in demand?
Perhaps the timing even makes sense, if you consider that some of the airlines currently in the market may not be around by the time the pandemic is over, which could position Greater Bay Airlines pretty well
Speaking of the Hong Kong aviation market, there are currently four airlines: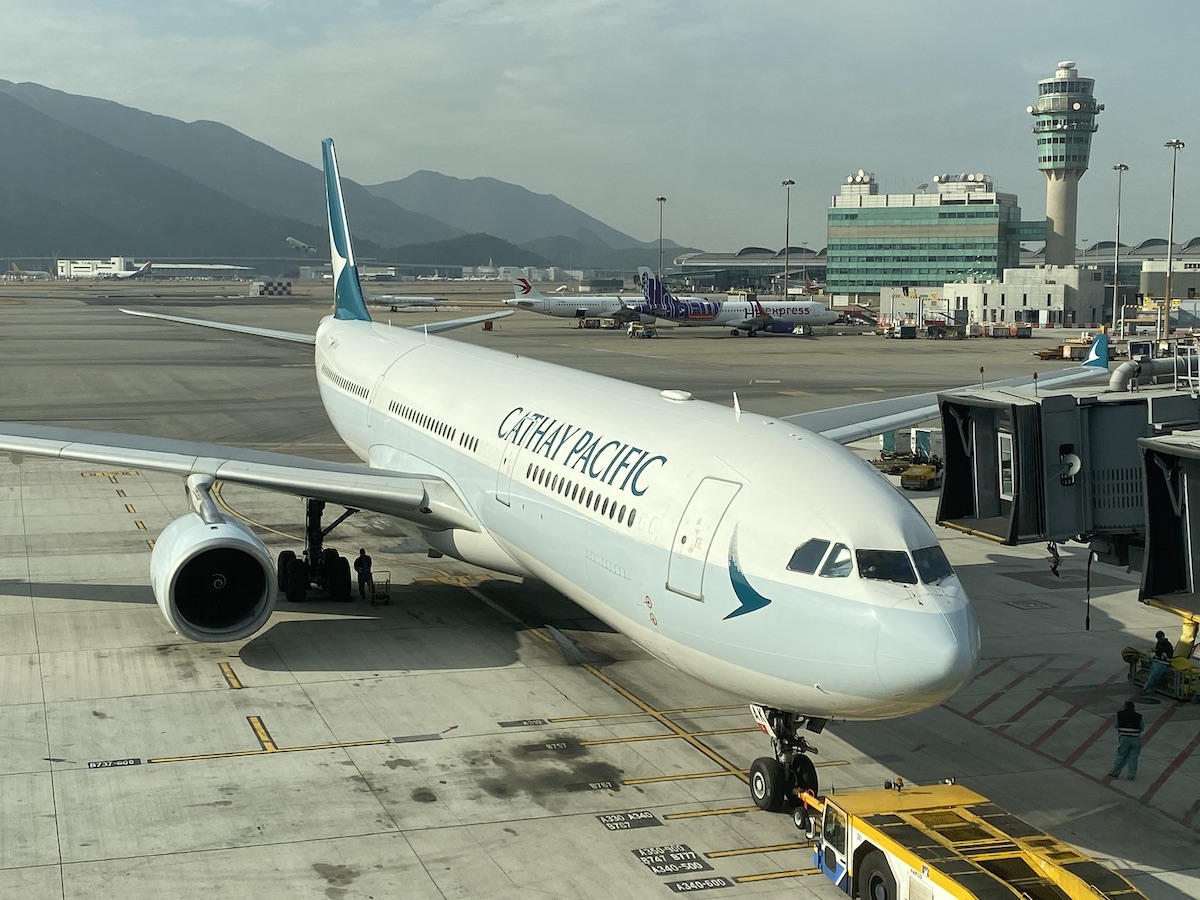 Three of four Hong Kong airlines belong to Cathay Pacific
At this point three of the four airlines in Hong Kong belong to Cathay Pacific, which is understandably in a dire situation, and may be looking to simplify its business model in the coming months and years.
Then you have Hong Kong Airlines, which was on the verge of collapse before the pandemic even started.
Hong Kong Airlines' future seems uncertain
While the timing might seem strange at first glance, perhaps this is a good time to set up a regional low cost carrier in the Hong Kong market that could launch in a couple of years?
Hong Kong of course faces issues that go beyond coronavirus, though that likely has implications that would impact business travel more than short haul leisure travel.
Bottom line
Greater Bay Airlines has applied for an AOC in Hong Kong, and if all goes as planned, the airline will commence 737 operations for regional routes in the next couple of years.
While the concept of an airline launching right now might sound outlandish initially, I could see this working, given how Hong Kong aviation is evolving.
The last major airline startup in Hong Kong was Oasis Hong Kong Airlines. The airline flew 747s to London and Vancouver a bit over a decade ago, but unfortunately the airline only lasted for a couple of years.
Hopefully this airline is more sustainable, should it get off the ground.
What do you make of Greater Bay Airlines?