For the most part, my airport experience is easier than ever before. Between TSA PreCheck and Global Entry, the two most frustrating aspects of the airport experience — security and immigration — are a breeze.
Well, at least that's the case most of the time. If you're a frequent flyer you've no doubt at some point received an "SSSS" on your boarding pass. That stands for "secondary security screening selection." As the name suggests, when you see that on your boarding pass, it means you're subjected to additional security screening.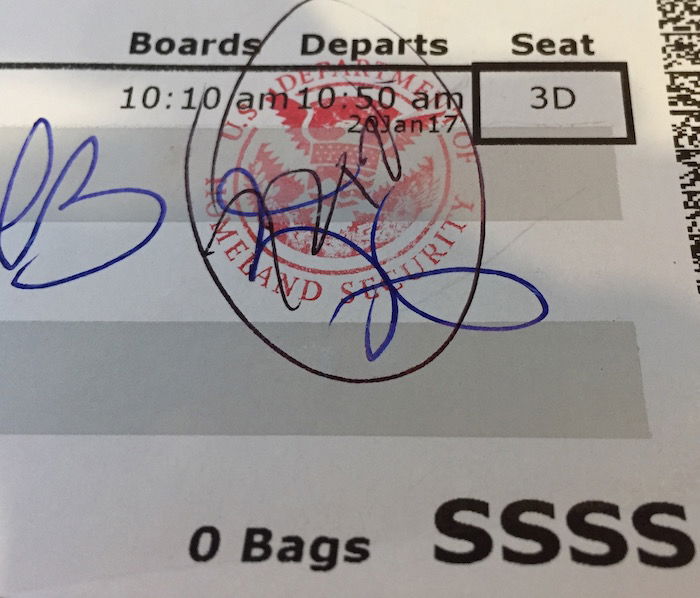 This has actually become a pretty intense process in the U.S. Your bags are screened as usual, then you have to go through the metal detector, then you have to go through the body scanner, then you get a full body pat down, and then they search every inch of your belongings.
Most frequent flyers have probably received an "SSSS" on their boarding pass at some point, as there's some level of randomness to it. With my 400,000+ miles per year of flying, I'd say I get it an average of five or so times per year, perhaps every couple of months.
However, I've been getting selected for additional screening more often lately. More specifically, my past three itineraries in a row have been selected for additional screening. All three itineraries have been on different airlines.
So I suppose there's a chance that this is truly "random," and I'm just having very bad luck. However, to me it seems much more likely that I'm on some sort of a list, which is causing the additional screening. If that's the case, I'm surprised it hasn't happened sooner, given how strange my travel patterns must look.
Has anyone else found themselves in a similar situation? Is there anything that can be done to resolve it? Or am I just having a really bad luck streak?