Last June we first learned that Garuda Indonesia wanted to begin flying to the U.S., which I've been super excited about. However, they had a couple of hurdles to overcome before they could do so.
The biggest hurdle was that Indonesia didn't comply with International Civil Aviation Organization (ICAO) safety standards, meaning they didn't have the Category 1 rating required in order to operate flights to the U.S. Fortunately they managed to get a Category 1 rating last August, so now Indonesian airlines are allowed to start flying to the U.S.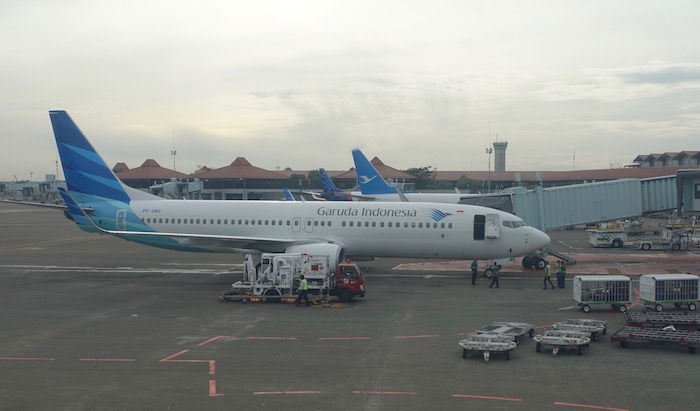 We've known that Garuda Indonesia has been hoping to launch flights to the U.S. in mid-2017, which was further hinted at a couple of weeks back when Garuda Indonesia substituted the plane on their London Heathrow route as of this summer.
Well, the good news is that Garuda Indonesia is one step from launching flights between Indonesia and the U.S. The bad news is that it's a bit later than expected, as they're targeting November 2017 for their launch.
Garuda Indonesia has filed with the DOT requesting to operate 3x weekly flights between Jakarta and Los Angeles via Tokyo Narita as of November 2017. They've stated that the flight will operate with a Boeing 777-300ER.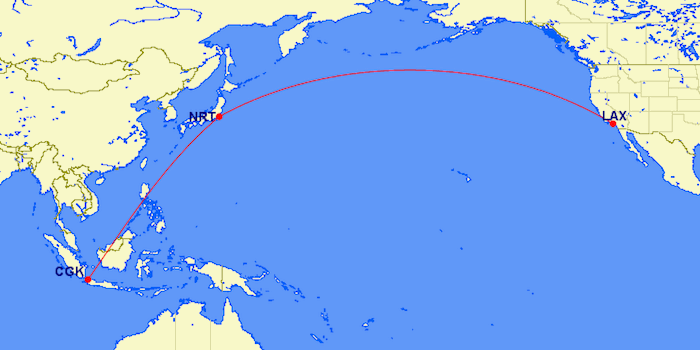 They add some leeway in the filing, suggesting that they want to fly via Tokyo or via another airport due to the range limitations of the plane. Furthermore, they state that the plane could be configured with either 26 business class seats and 367 economy seats, or eight first class seats, 38 business class seats, and 268 economy seats. I certainly hope that the route is primarily operated by a three cabin plane, given how good their first class is.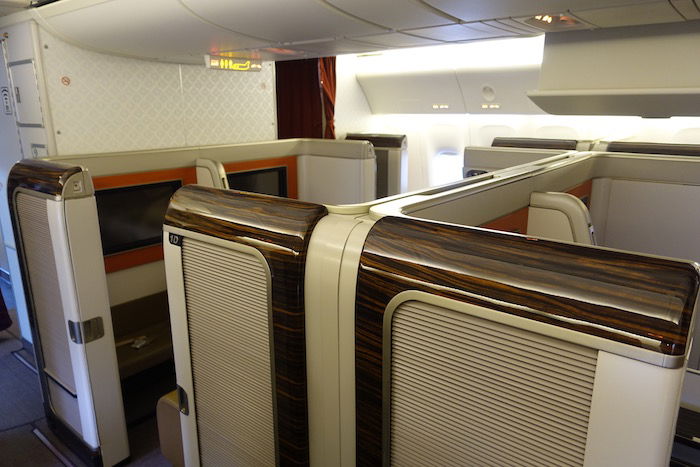 Their product is so great, and first class fares are consistently excellent. Even when there's not some special promotion, one-way first class fares between Jakarta and Amsterdam run ~$1,850. That's amazing for a walk-up first class fare.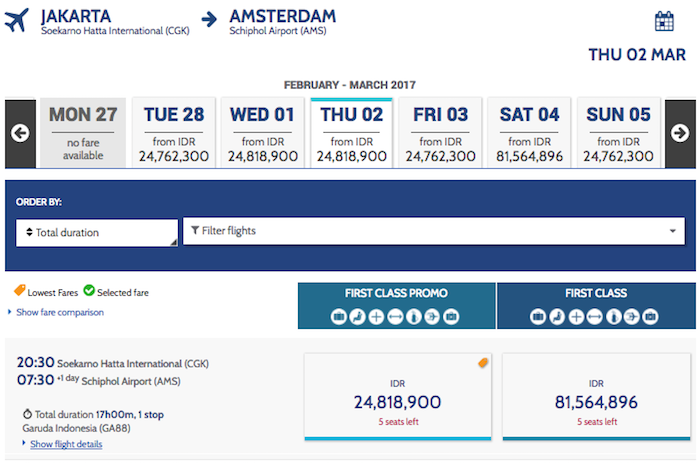 There's still no chance in hell Garuda Indonesia will turn a profit on this route. While I love their service, the flight as such isn't operating a route that isn't otherwise served. There are already over a dozen airlines offering one stop service between Los Angeles and Jakarta. So this route seems to be more motivated by prestige than by profit.
Nonetheless I can't wait for Garuda Indonesia to launch this route, and especially to fly with them between Los Angeles and Tokyo!