Garuda Indonesia offers one of my favorite first class products in the world, and also has among the best cabin crew of any airline. Last year I had the chance to fly them in first class from London to Jakarta and back, thanks to a "Black Friday" sale that they had. They exceeded my (very high) expectations.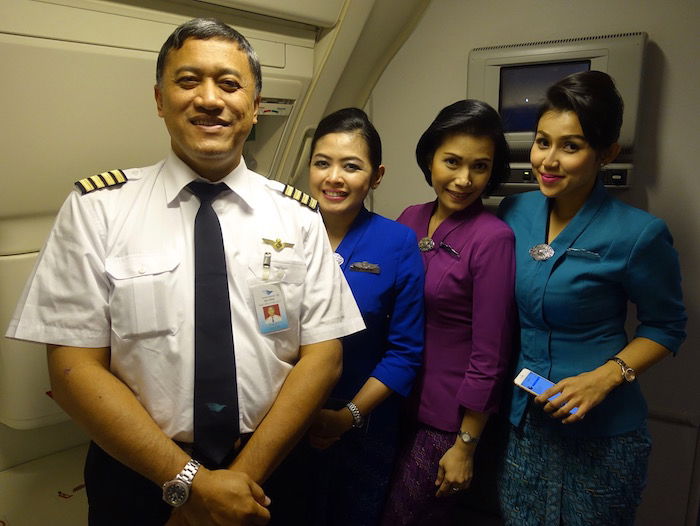 Fantastic Garuda Indonesia crew
At the time, their route from London to Jakarta operated via Singapore on the return, meaning that the rotation was Jakarta to Singapore to London to Jakarta. It's my understanding that they operated the route this way because the plane wasn't able to fly nonstop to London due to Jakarta's runway. Specifically, the North runway had to be reinforced in order to allow larger aircraft to take off with a full payload. The construction was supposed to be done in 2018.
Well, Garuda Indonesia has just announced that their Jakarta to London route will be operating nonstop as of October 31, 2017. As of that point, the westbound flight will no longer stop in Singapore. At that point the flight will operate with the following schedule:
GA86 Jakarta to London departing 12:05PM arriving 8:00PM
GA85 London to Jakarta departing 9:55PM arriving 6:55PM (+1 day)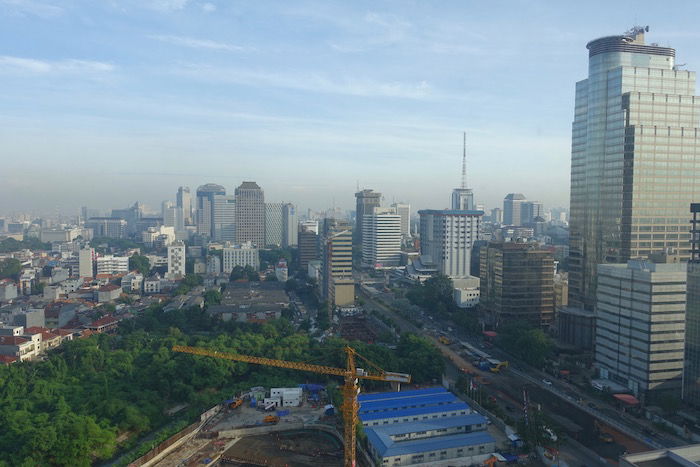 Jakarta, Indonesia
This should finally give Garuda Indonesia more of a competitive advantage in terms of serving many markets, as it will cut the westbound travel time by 3hr10min. They'll be the only airline flying nonstop between the capitals of the UK and Indonesia. Equally importantly, they'll finally be able to offer one stop service to many other destinations, rather than requiring passengers to make two stops on the westbound flight.
Garuda Indonesia's flight from Jakarta to Amsterdam will continue to operate via Singapore on certain days. The flight operates 6x weekly, and they'll continue to operate it 3x weekly nonstop, and 3x weekly via Singapore. It seems like that's a business decision rather than a limitation of the plane.
I've always found it interesting that up until now Garuda Indonesia could fly nonstop from Jakarta to Amsterdam, but not to London. I guess those last ~230 miles could make a difference as far as the payload goes.
In theory I could see the business case for operating the flight via Singapore, as it allows them to serve another market. However, Singapore to London is also a pretty crowded market, given that it's operated by British Airways, Singapore Airlines, and soon Qantas will be reentering the market.
Now the real question is if/when Garuda Indonesia will follow through on their Jakarta to Los Angeles flight, which I'm sure many of us are excited about. They planned to start 3x weekly flights as of November, but the schedule hasn't yet been loaded, and it has been a while since we've heard anything about it.
(Tip of the hat to @NIINIINIINIIN)