Indonesian flag carrier Garuda Indonesia has had an interesting history with their London flights:
In 2014 Garuda re-commenced flights to London Gatwick (following many years of suspension because of safety restrictions placed on the airline). This flight operated as a tag flight continuing on from its Jakarta to Amsterdam service.
In 2015, Garuda shifted its London operations from Gatwick to Heathrow after securing a valuable Heathrow landing slot and commenced non-stop flights to Jakarta, eliminating the Amsterdam tag stop. Until Qantas' direct flight from Heathrow to Perth, the Heathrow to Jakarta flight held the title as the longest non-stop flight from Heathrow.
Flights from Jakarta to Heathrow stopped at Singapore along the way, as flights of this length could not take off from Jakarta with sufficient fuel as the runway was, at the time, too weak to handle that much weight. Return flights from Heathrow to Jakarta operated non-stop.
In September 2017, the Jakarta runway was strengthened, allowing the flights to run non-stop between Jakarta and Heathrow in both directions, and the flight has operated three times weekly ever since using their three class Boeing 777-300ER, including their incredible first class which Ben reviewed here.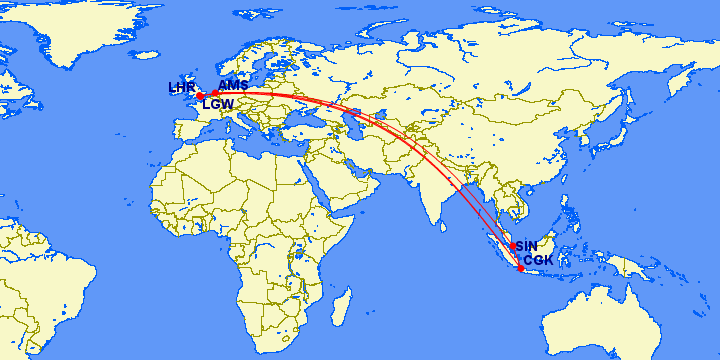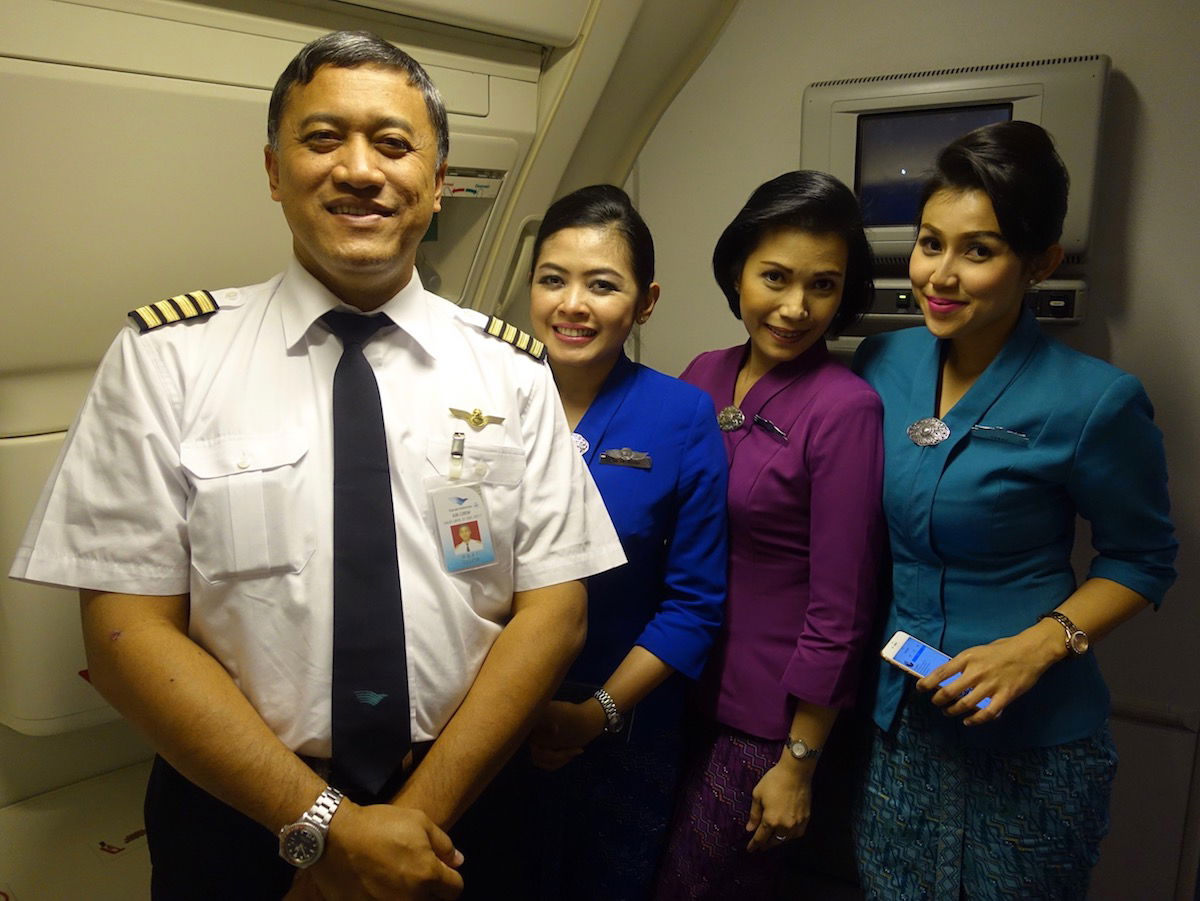 While the flight is the only non-stop flight between these two cities, I understand a large number of passengers continue on to Bali, which is a very popular Indonesian tourist destination.
Airline Route has just announced that Garuda Indonesia has closed reservations for flights to and from London Heathrow from October 28, 2018. This leaves Amsterdam, the home of their SkyTeam partner KLM, as Garuda's only European destination.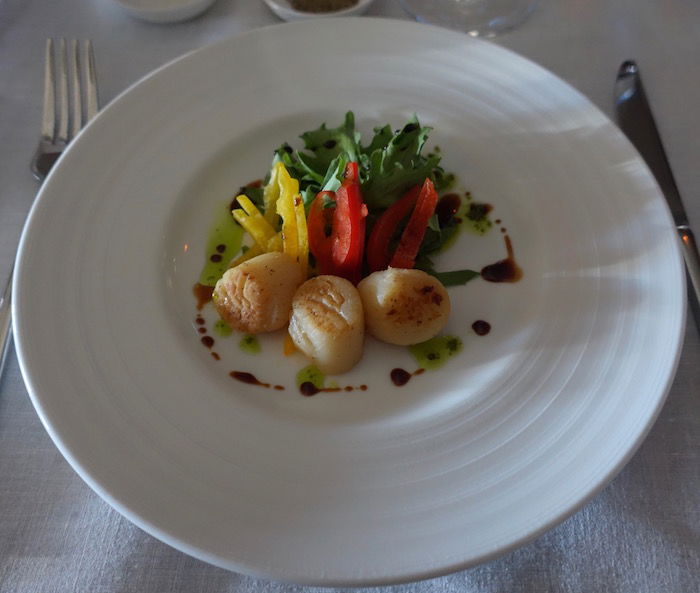 The airline has not yet advised if this is a permanent suspension/cancellation of the route, or if the route will become seasonal (i.e. recommence for the northern hemisphere summer). There are various rumours on FlyerTalk, that the flight will be restructured as a triangular flight to include Bali — i.e. one direction will be direct to or from Jakarta to London, the other will be to or from Bali.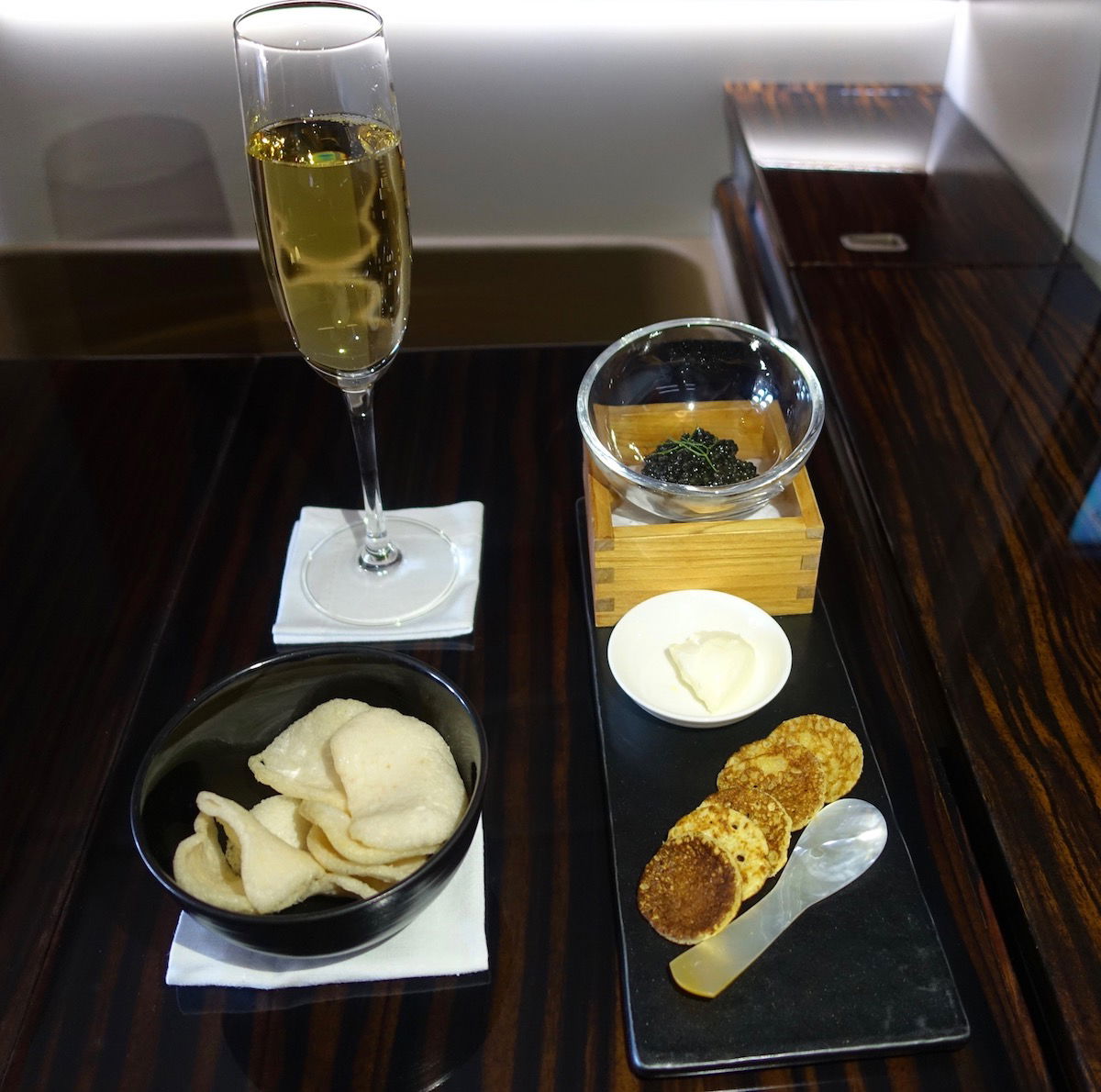 Bottom line
I'd still love to fly Garuda, as their hard and especially soft products have improved out of sight. But it is becoming harder to do so long-haul, as they reduce their network.
I'll be interested to see what Garuda does with their valuable Heathrow landing slot, as they are required to either 'use it or lose it.'
Assuming they own the slot pair outright (does anyone know?), they may either sell it if they do not plan to recommence the route, or lease it for the short-term if they make the route seasonal. Their current Heathrow slot lands and departs in the evenings, so would not be as valuable as those morning landing slots we have seen sell for tens of million of pounds.
British Airways has been slowly increasing into Southeast Asia (beyond the obvious destinations like Singapore), as they now fly to both Bangkok and Kuala Lumpur. If there are no direct flights between the two cities I wonder if British Airways will see the opportunity to potentially commence this route (or else fly direct to Bali).
Would you fly Garuda Indonesia? Do you think this suspension will be seasonal, or permanent?