Oh Garuda Indonesia…
Garuda Indonesia doesn't have it easy
Before I get into the actual substance of what's happening here, let me acknowledge that Garuda Indonesia doesn't have it easy:
Ultra low cost carriers are gaining a ton of market share in Indonesia, making it tough for airlines like Garuda Indonesia to compete
Garuda Indonesia has been through a few management teams in the past several years, and each seems to have a different strategy, meaning that they don't follow through on anything long enough for it to actually work
Aviation is highly political in Indonesia, and Indonesia's president even requested that the airline lower fares, making it tough for them to actually price in a way that maximizes their profits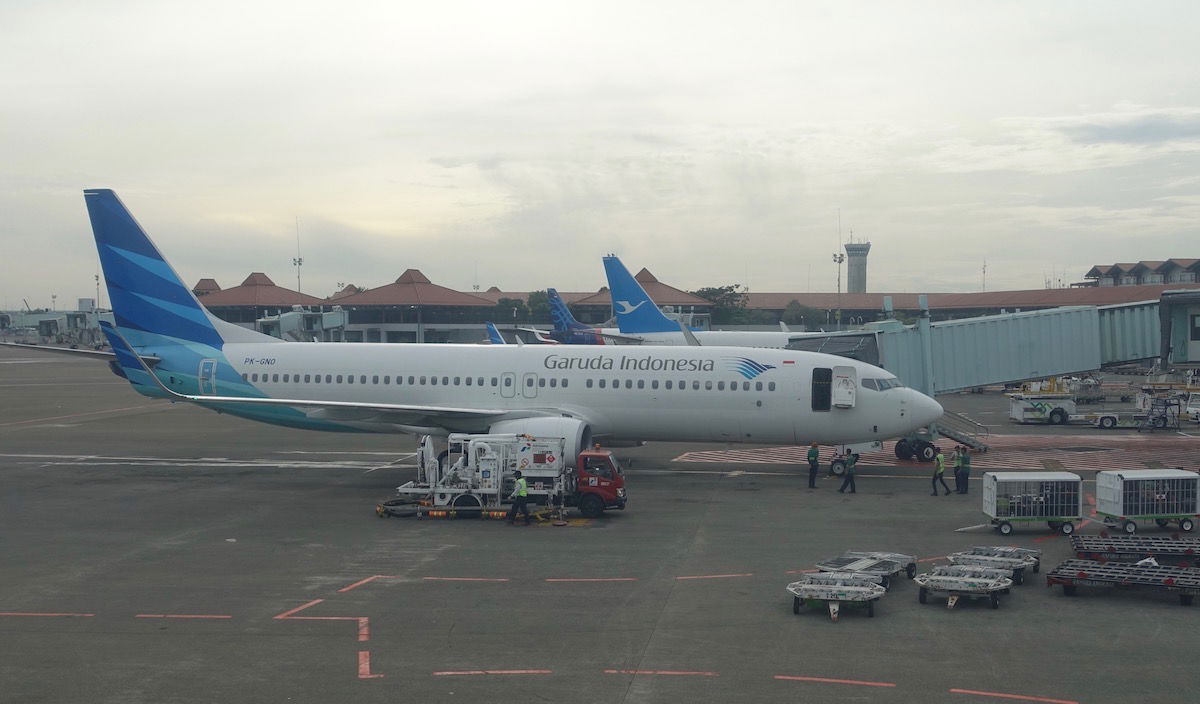 Garuda Indonesia 737
Garuda Indonesia will greatly reduce Europe flying
It's being reported that after the summer 2019 season:
Garuda Indonesia will cancel their London route altogether
Garuda Indonesia will reduce their Amsterdam flights from 6x weekly to 3x weekly
Those are their only two European routes, so suffice to say that the airline is hugely reducing their long haul network here.
Garuda Indonesia has operated their Amsterdam route consistently, though just for some context on their London route over the past five years:
In 2014 Garuda Indonesia relaunched flights to London Gatwick, following the route being suspended for many years; they operated this route via Amsterdam, as a fifth freedom flight
In 2015 Garuda Indonesia switched this flight from London Gatwick to London Heathrow, after securing a slot there
The flight then operated via Singapore, until 2017, when the flight started being operated nonstop in the eastbound direction
In October 2018 the airline suspended the London route altogether
Then the airline announced that they'd relaunch nonstop flights between Jakarta and London as of November 2018, using a 777
Then the airline announced that they'd actually operate the route via Singapore in both directions, using an A330
Since January 2019, the airline is operating a triangle route, from Jakarta to London to Bali to Jakarta
And now the route will be cut again…

Garuda Indonesia's 777 business class
Bottom line
Garuda Indonesia offers a good onboard product, with some of the best crews out there. It's sad to see how poorly the airline is being run, though.
It's not that I'm saying that London should be a profitable route for them and they need to operate it, but what I am saying is that it takes a consistent effort to build up a route. Modifying and canceling the same route over and over is one way to be sure that it won't be a success.
It appears as if the airline will cancel flights to London and halve flights to Amsterdam after summer, though like everything at Garuda Indonesia, I imagine this has the potential to change (and then change again, and again, and again).
(Tip of the hat to PinterPoin)