Back in November I wrote about the new partnership between Garuda Indonesia and Air France/KLM. Garuda Indonesia isn't an airline you'd think you should care about, but they're near the top of my list of first class products I really want to try on their new Boeing 777-300ER. Check out this trip report someone on FlyerTalk wrote about their new first class product — it looks amazing!
Garuda Indonesia announced their intentions to join SkyTeam in 2010, though they've experienced significant delays. A couple of months ago they finally set a target date of March 2014 for joining the alliance. However, they've just announced the specific date they plan on joining SkyTeam, which will be March 5, 2014. This marks a pretty big milestone for SkyTeam, since it's their 20th carrier (is it sad that while I can rattle off every OneWorld and Star Alliance member airline, I can't name more than a dozen SkyTeam carriers off the top of my head?).
I'm quite looking forward to flying Garuda Indonesia as part of a SkyTeam award at some point. They fly their new 777-300ERs to Tokyo Narita and Shanghai, so should be pretty easy to incorporate in a Delta SkyMiles award to Southeast Asia. For what it's worth business class award space seems pretty wide open on these flights as well. This could also be a fun use of Korean Air SkyPass miles (a Chase Ultimate Rewards transfer partner), as you can actually redeem for first class through them, which you can't do using Delta SkyMiles.
Garuda Indonesia flies 131 aircraft to 39 domestic destinations and 20 international destinations across Asia, the Middle East, Australia, and Europe.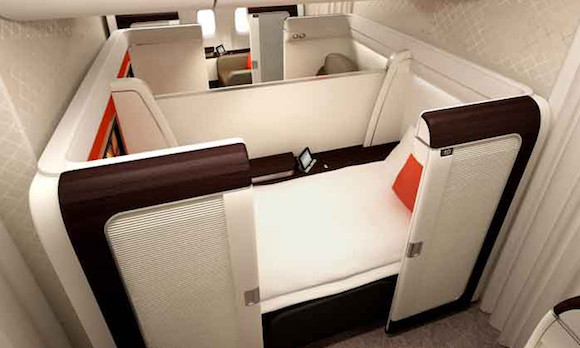 Garuda Indonesia's new 777-300ER first class

Garuda Indonesia's new 777-300ER executive class
Has anyone flown Garuda Indonesia's new Boeing 777-300ER, and if so, what did you think of it?
(Tip of the hat to Mike)