This seems to be the month where passengers just can't for the life of them behave on planes. Yesterday we saw someone removed from a Delta flight between London and New York, and today a passenger was removed from a JetBlue flight that Ivanka Trump and her family were on.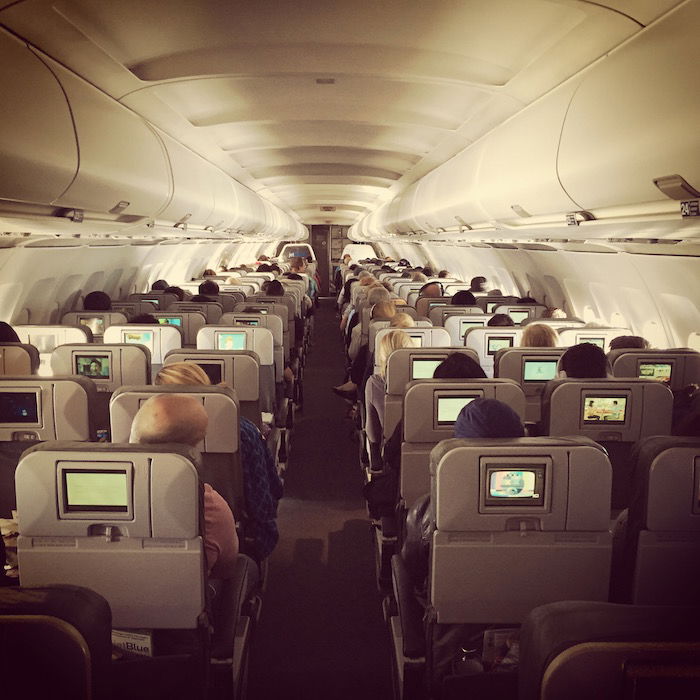 Here's what happened, per TMZ:
Ivanka was on a JetBlue flight leaving JFK Thursday morning with her family when a passenger started screaming, "Your father is ruining the country." The guy went on, "Why is she on our flight. She should be flying private." The guy had his kid in his arms as he went on the tirade.

A passenger on the flight tells TMZ Ivanka ignored the guy and tried distracting her kids with crayons.

JetBlue personnel escorted the unruly passenger off the flight. As he was removed he screamed, "You're kicking me off for expressing my opinion?!!"
Regardless of where you stand politically, this is unacceptable. Furthermore, I think it's specifically worth addressing the last point, about being "kicked off for expressing [your] opinion."
You don't have "freedom of speech" or the right to say whatever you want on a plane… and you shouldn't. Tiffany put this really well in the comments section of a post yesterday, and I think it's worth reposting here:
The First Amendment does not apply to people speaking anything on airplanes. Like all those enumerated in the Bill of Rights, "freedom of speech" is part of the contract between the United States Government and its citizenry, and does not apply to interactions between a private company and a private citizen.

That Trump supporter calling people "Hillary B******" on a plane the other week? Not exercising any "free speech" that needs to be tolerated or protected, much less on an airplane. Just being disruptive, and it seems pretty much everyone here agreed that he shouldn't have been allowed to fly.

(Sorry, this is a pet peeve of mine. There's a trend of claiming "free speech" as permission to be an asshat that I find disconcerting, and fear will desensitize people to actual violations of their rights. It's the Civil Rights Act of 1964 that you're looking for here, if anything.)
Passengers frequently are (and should be) kicked off planes for being disruptive. Planes can be tense environments, as situations can escalate much more quickly on planes than they would on the ground. You're stuck in tight quarters with other people, and a diversion would be costly, both in terms of time and money. In many cases a diversion isn't even possible, like when you're crossing an ocean. That's why it's important for airlines to address these types of situations before they become problems.
Furthermore, airlines specifically address this in their contracts of carriage. For example, here's what JetBlue's contract of carriage says, which you agree to when you buy a ticket:
F. Comfort and Safety – In the following categories where refusal or removal may be necessary for the comfort or safety of the Passenger(s) or other Passengers:

(1) Persons whose conduct is or has been known to be disorderly, abusive, offensive, threatening, intimidating violent, or whose clothing is lewd, obscene, or patently offensive;
Bottom line
We all have strong opinions about things, but airplanes aren't the place to express them. There's no such thing as "freedom of speech" in the context of interactions between private citizens, just as you can't yell "fire" in a theater. Even within that context, airplanes are especially a place where you should censor yourself.
While it's horrible how racism and other factors sometimes lead to people unfairly being removed from planes (and it's something airlines need to get better about), you absolutely deserve to be removed from a plane if you're expressing your opinions in a way that's disorderly, abusive, offensive, etc.
I think that's common sense to 99.99% of us, so it always amazes me how many people don't understand that a plane isn't the place to go on a rant against someone else.