Well here's some great news for Air France and KLM FlyingBlue members, and not so great news for those with partner program miles that they want to redeem for travel on Air France and KLM.
FlyingBlue's bizarrely restrictive award window (up until now)
Different airlines open their award "calendars" at different times. Some airlines make award seats available a year out, while others make award seats available only about 10 months out. But there's even more to the equation when you're redeeming on partner airlines — there's the time that the airline with which you have miles opens up their award calendar, and also when the airline you want to actually fly with opens up award seats.
FlyingBlue (the loyalty program of Air France and KLM) has had one of the most restrictive award booking windows. FlyingBlue members have only been able to redeem miles at most 305 days before departure, regardless of which airline they're looking to fly.
This is especially strange because Air France and KLM have long made award seats available more than 305 days in advance, which could be booked through partner frequent flyer programs, but not by members of their own program. It's the only airline I know of to have such a policy.
In other words, Delta SkyMiles members had an advantage over FlyingBlue members when redeeming on Air France 10-11 months in advance. That simply doesn't make sense.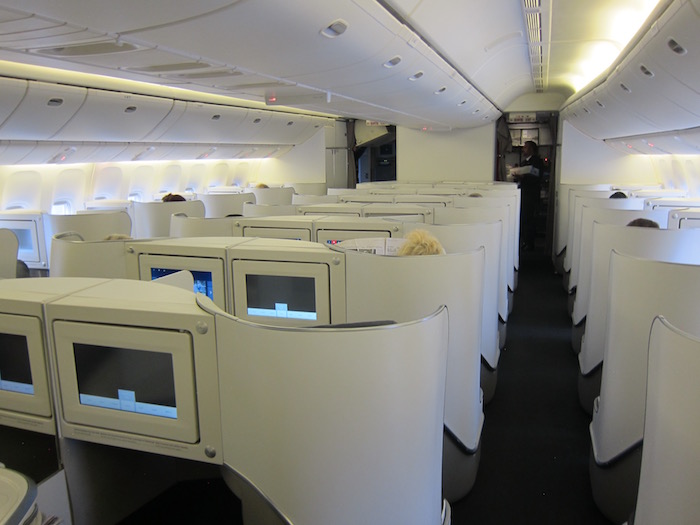 FlyingBlue members have been at a disadvantage when redeeming miles in advance
FlyingBlue members can now redeem miles 360 days in advance
As noted by Matthew at Live and Let's Fly, Air France and KLM FlyingBlue members can now redeem miles 360 days in advance.
When you pull up the FlyingBlue award calendar you'll see that award seats are now bookable through January 30, 2018, which is 360 days from now.
This isn't just on the calendar, but you'll see the individual flights when you click through.
Furthermore, Matthew has confirmed that these award seats are actually bookable, which is fantastic. This is a great development for FlyingBlue members.
Bottom line
This is a logical change for FlyingBlue to make, as I could never make sense of their old system. Most frequent flyer programs give their own members an advantage, and not the other way around. So it's now possible to redeem FlyingBlue miles 360 days in advance, meaning that members of partner programs no longer get first dibs at Air France and KLM award seats.
How do you feel about this FlyingBlue policy change?