In the interest of full disclosure, OMAAT earns a referral bonus for anyone that's approved through some of the below links. The information and associated card details on this page for the Alaska Airlines Visa Signature® Card, The Platinum Card from American Express, Amex EveryDay® Credit Card, Amex EveryDay® Preferred Credit Card, and The Business Platinum Card from American Express cards have been collected independently by OMAAT and has not been reviewed or provided by the card issuer. These are the best publicly available offers (terms apply) that we have found for each product or service. Opinions expressed here are the author's alone, not those of the bank, credit card issuer, airline, hotel chain, or product manufacturer/service provider, and have not been reviewed, approved or otherwise endorsed by any of these entities. Please check out our advertiser policy for further details about our partners, and thanks for your support!
If you are passionate about having a non-stop flight to Europe from West of the Mississippi, your options are limited to begin with. If you want to redeem frequent flyer miles for first class, your choices are reduced even further.
We get requests every day from folks wanting to use miles to Europe, particularly in first class, and specifically nonstop from the West Coast. Understandable, as these are some of the rarest awards out there nowadays. So I thought I'd go through the routing options, and provide some thoughts on how best to book each of these.
For the sake of drawing a line somewhere, we're going to look at everything West of the Mississippi — which in practice means mostly California and Texas. Hopefully this is helpful to some of you, and if nothing else it will give me something to link to. 😉
Star Alliance
Lufthansa
Frankfurt from Los Angeles, San Francisco, Houston, Mexico City, Seattle*, and Vancouver*
Munich from Los Angeles, San Francisco, Mexico City, and Vancouver*
Lufthansa is really the gold standard for first class travel to Europe using miles, even if certain friends of mine might, ahem, oversell the experience.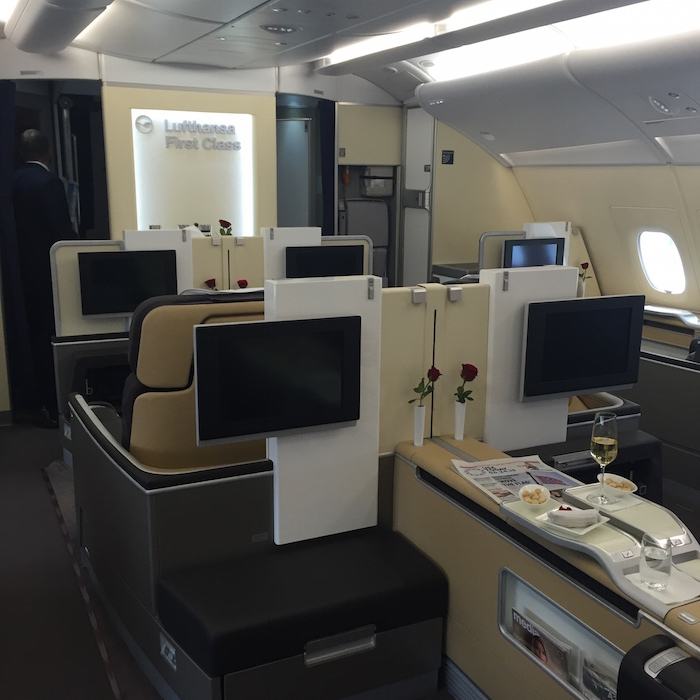 The caveat is that Lufthansa is converting several routes to two-cabin (or three cabin, if you count premium economy), so some of these cities won't have first class service going forward.
Lufthansa only releases award space to partner airlines within 15 days of departure. This means if you aren't using the Miles & More program, you'll need to wait until just prior to departure to book your flights. Lufthansa is pretty predictable in releasing first class award space close to departure, but California routes are always going to be difficult.
Which miles are best for Lufthansa First Class?
For advanced (and enhanced) availability, Miles & More is the best choice. Otherwise Aeroplan is usually the best value, despite the fuel surcharges:
Singapore Airlines
Moscow from Houston
Singapore offers first class to Europe on their fifth freedom routes from Houston and New York, and most of the attention around here typically goes to the New York route.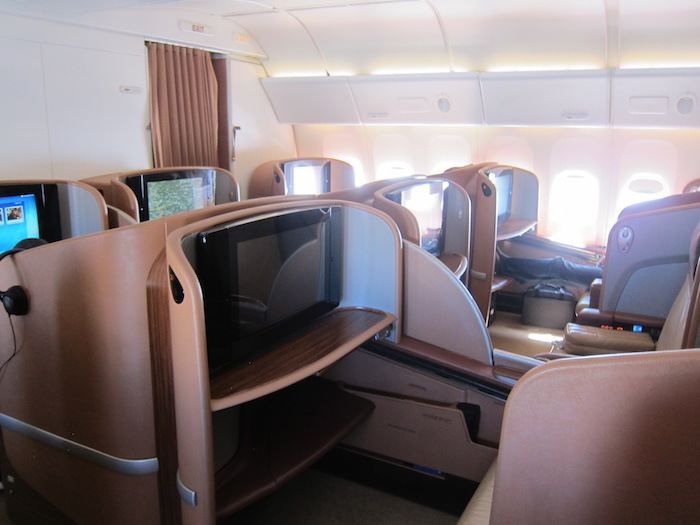 If you are actually heading to Russia, Singapore is a great option, and availability is decent most of the time. Connection options aren't fantastic though, so that's something to consider.
Which miles are best for Singapore First?
Singapore blocks partner premium cabin redemptions, so you'll need to redeem KrisFlyer miles. Fortunately, those are pretty easy to come by:
Program
One-way Mileage Cost
Earn Through
Singapore KrisFlyer
57,375 miles (including 15% discount)
Literally every major flexible points currency.

See Ben's post on The Secret Of Flying Singapore Suites
United Airlines
London from Los Angeles, San Francisco, and Houston | Frankfurt from San Francisco
United offers GlobalFirst on a handful of Western routes, though availability at the saver level is terrible. As in, I can count on one hand the number of times I've seen space for more than one person at the saver level more than a few days prior to departure.
On the plus side, United doesn't have any fuel surcharges, so this is a much less costly redemption than something on Lufthansa. United also makes tons of space available at the standard award level — that sounds like a horrible idea to me, but if you have a few million United miles and need a nonstop then it might be worthwhile. Maybe.
Finally, it's worth noting that United GlobalFirst is hardly aspirational. This is a case where it probably makes sense to look at some of the better business class products versus holding out for United first, in my opinion.
Which miles are best for United GlobalFirst?
I'd avoid using Miles & More as they impose fuel surcharges on United awards to Europe, but you still have quite a few options here:
oneworld
American Airlines
London from Los Angeles and Dallas
American currently offers service to London on their new 777-300ER from Los Angeles and Dallas. Many of the notes on United apply to American as well — award availability is terrible at the saver level, and while the hard product is pretty good, the catering and service are… not.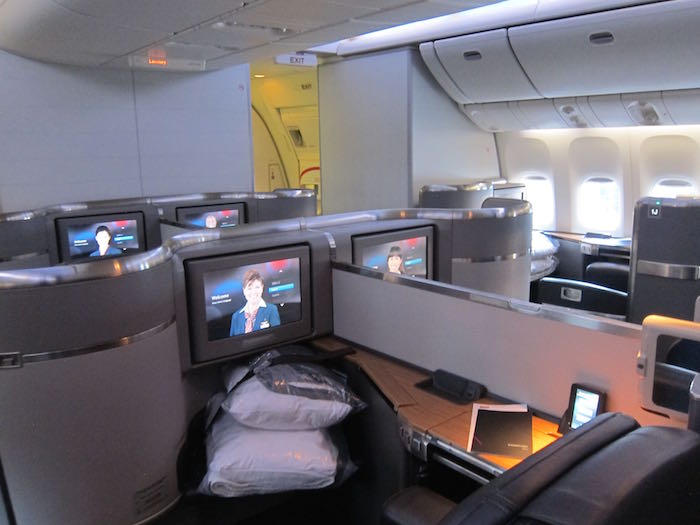 That being said, Europe is one of the toughest destinations with American AAdvantage miles right now in my opinion, and those of us on the West Coast are particularly stuck. So if you do see availability at the saver level, or have a seven-figure AAdvantage balance and don't mind paying AAnytime rates, this could be a possibility.
Given the option, I would redeem for Star Alliance first or SkyTeam business before chasing American first, personally.
Which miles are best for American First?
I wouldn't redeem anything other than American miles on this route, typically, but there are a few choices:
British Airways
London from Vancouver, Seattle, San Francisco, Los Angeles, Mexico City, Dallas, Houston, and Denver
Ah, British Airways. Their first class is certainly better than American or United, but if you're looking for an experience on par with Lufthansa or an Asian carrier you're going to be disappointed.
And I say that as someone who actually really enjoys flying British Airways.
Availability out of Los Angeles and San Francisco is pretty terrible unless you're booking either 11 months out or a few days prior to departure, but it's not uncommon to see two award seats on the other routes. In fact, of the carriers on this list, British Airways has the best award availability in first class.
That being said, British Airways also has hefty fuel surcharges, which add up quickly. I accrue points on a cash-back card specifically to help defray fuel surcharges, and that's probably the best option here.
Which miles are best for British Airways First?
Keeping in mind that you'll pay fuel surcharges regardless of which currency you use, these are the top programs:
SkyTeam
Hahahahahahahahahaha!
Joking aside, very few SkyTeam carriers offer first class to begin with. The only carrier with first class between North America and Europe is Air France, which you typically can't redeem miles for anyway.
So SkyTeam first is a solid "No" for the purposes of this list.
Flights you can't (generally) book with miles
Air France
Paris from Los Angeles or Houston
Air France limits first class redemptions to elite members of the FlyingBlue program. They also don't offer "Classic" awards in first, so those who are eligible to redeem for first must do so at the more expensive rate.
SWISS
Zurich from Los Angeles or San Francisco
Similarly, Swiss limits first class award space to Miles & More Senator and HON Circle members. All Miles & More members can leverage upgrades from business to first, but those looking for a pure mileage redemption are a bit out of luck when it comes to Swiss.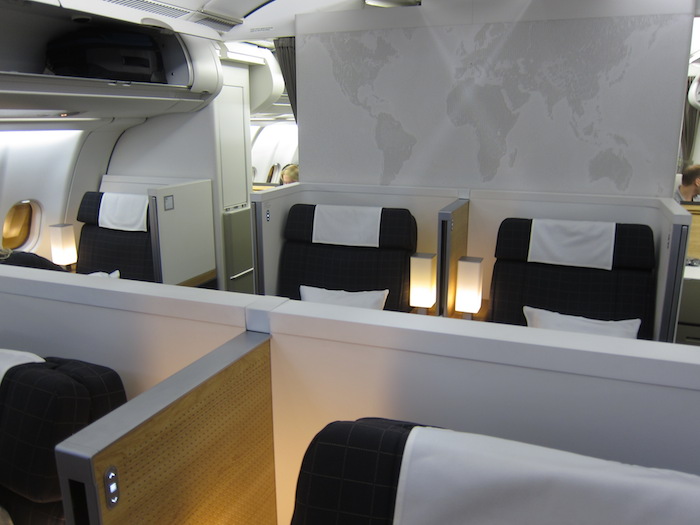 Bottom line
Flying first class to Europe from the West isn't impossible, but you are going to need to be very flexible. Routes are limited, and award availability even more so, so these aren't readily available.
Realistically, you are looking at a large cash component as well, as Lufthansa and British Airways tend to have the most space, but with heavy fuel surcharges. Otherwise, standard awards with United and American are the only other real option, and they require an outrageous number of miles.
All that considered, a connection in Chicago or New York might just be worthwhile. The extra connection can be worth it for the better product, or securing an award with a lower overall cost.
Has anyone redeemed for first class from the Western states lately? What did you book?