Ni hao from Beijing! I just flew Air China business class from Paris to Beijing, aboard one of their (fairly) new Boeing 777-300ER aircraft. Of course a full trip report will follow after my trip, though I figured I'd share some initial thoughts of my experience.
Summing up my experience in one sentence, I was actually really pleasantly surprised and would definitely fly with Air China again in the future.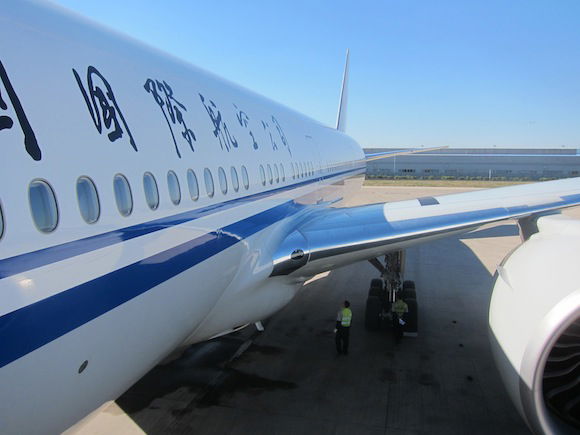 Air China has fully flat beds in business class on the 777-300ER, in a 2-2-2 configuration. They're slightly better than standard forward facing flat bed seats since they're all slightly angled away from the aisle, making the seats a bit more private than usual. The foot cubbies are small in theory in that you place your feet between the seats in front of you, much like on Austrian or Brussels. However, the leg area is much more spacious since your entire lower body doesn't have to go into the "cubby," but rather just your feet.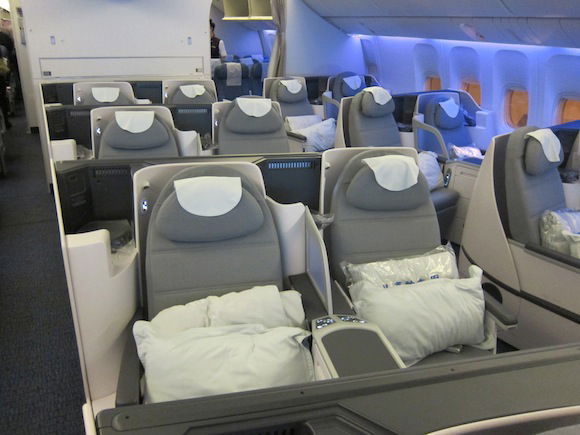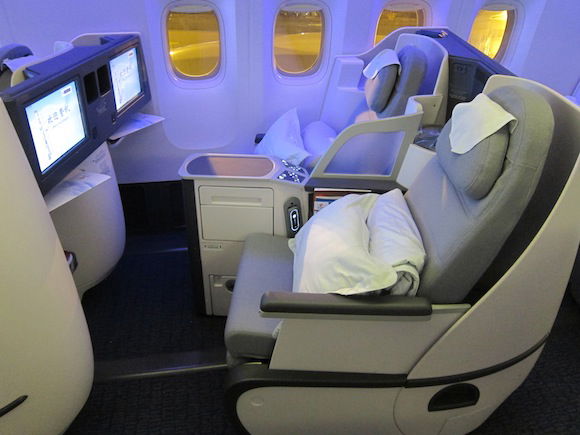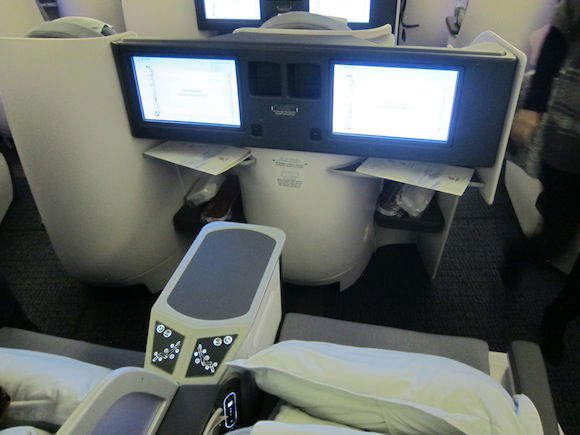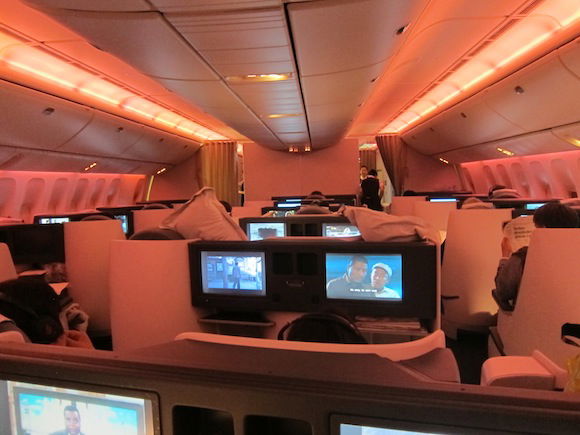 The seat was extremely well padded, possibly the best padded airline seat I've ever sat in. On top of that the pillow and blanket were top notch, the best I've ever had in business class.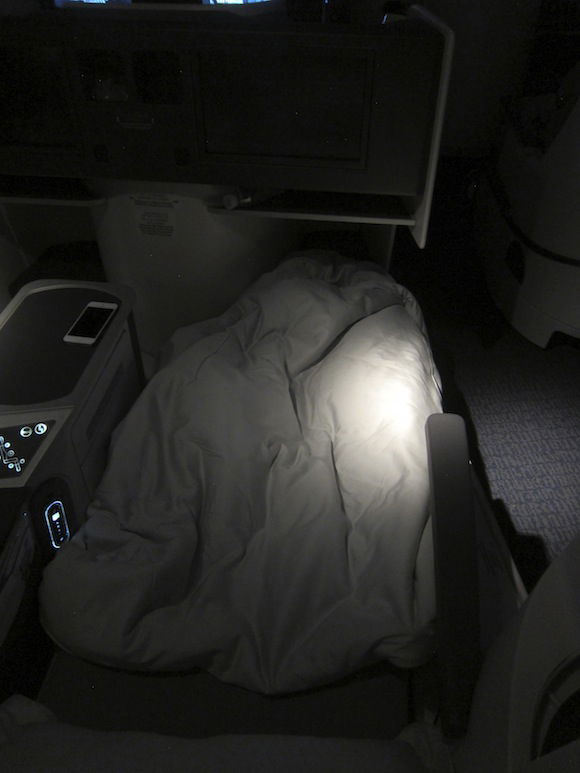 The amenities on the flights were impressive. There were L'Occitane amenity kits, slippers, and even pajamas. Kind of funny Air China gives out all of that, while Singapore doesn't even give out an amenity kit in business class.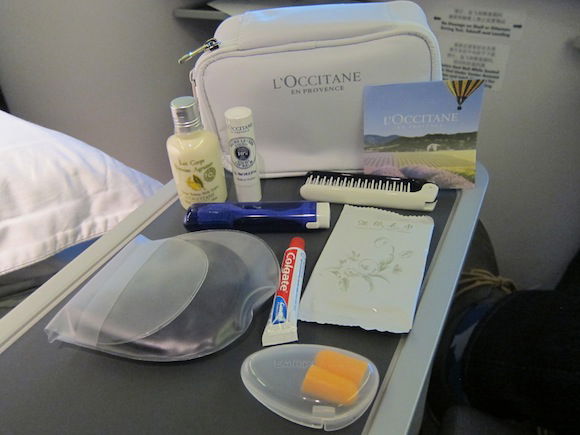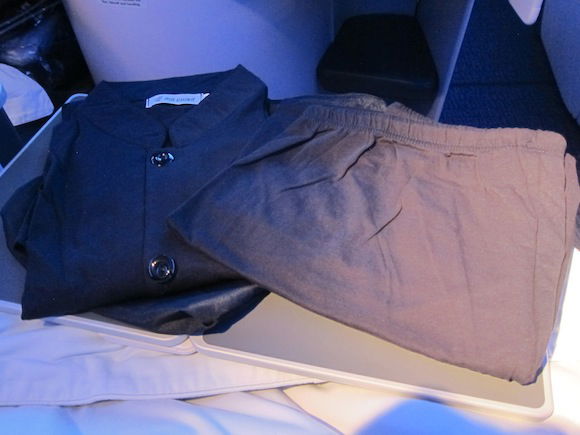 The service was well intentioned and ranged in execution based on how well the flight attendant spoke English. One of the flight attendants working my aisle spoke excellent English and couldn't have been friendlier or more charming, while I had a hard time communicating with some of the others, and I think as a result they were a bit more cold/reserved.
For example, they take away the menus after you place your order, so I had no place to reference when I was served each course. I'd ask what they were serving me, and after looking at me for a few seconds I'd usually get "I'm not sure how to say" as an answer.
When they came around with two dessert options I pointed at one of them and asked "what is this?" She said "cake." I said "okay, and what about that one?" "Also cake." Well that's helpful.
The food was edible though nothing special. I was rather excited when a Kit-Kat was served with the appetizer and salad. I couldn't figure out whether I was supposed to eat it with the appetizer, or why it was there.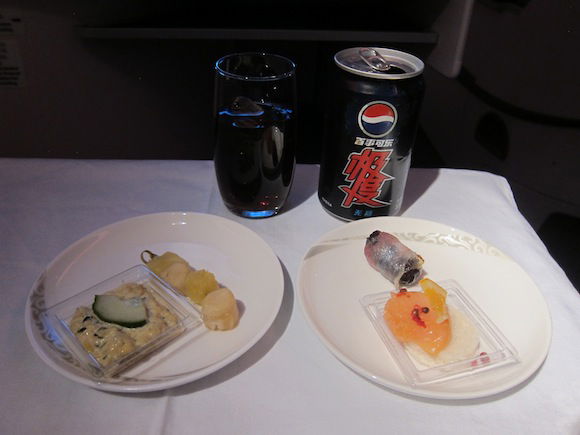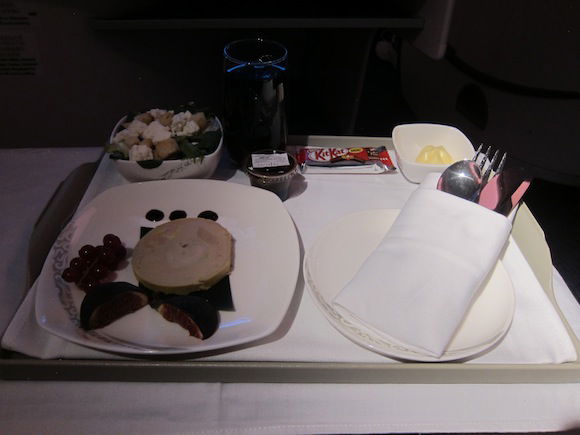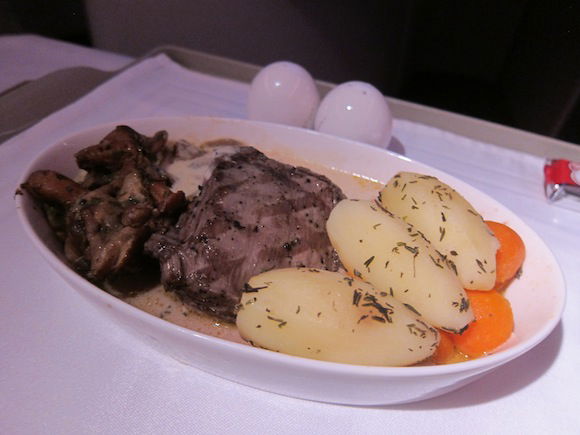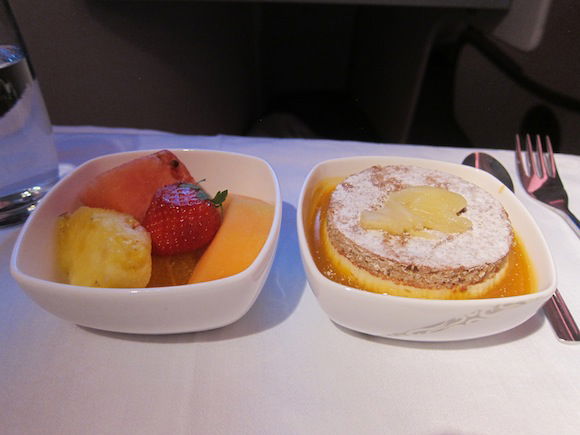 The highlight of the meal was probably the menu/drink list, though, given the endless entertainment it provided. It's the first time I've seen a tea designed to make people irritable. 😉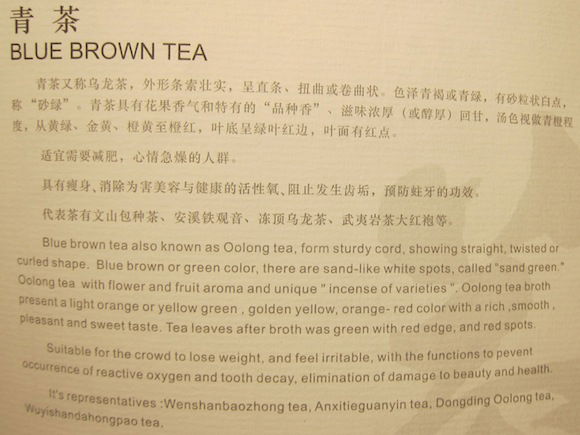 But I really can't properly stress how nice the cabin as such is. The seats are super comfortable and cabin has a really cool, modern feel. I'd fly Air China again in a heartbeat.
Next up, the 787!