Over the past month we have seen European airlines Primera Air and Cobalt both cease operations. While I did predict Primera Air's bizarre strategy and performance could lead to serious problems some time ago, I was really sad to hear about Cobalt.
I flew them from Larnaca to Brussels last year (one of their longest flights) when they were still a very new airline, and had a wonderful experience.
Cyprus is a fantastic country to visit and I was hoping the new airline would increase tourism to the country.
2018 is a tough time for European airlines, especially those low cost airlines that are trying to aggressively grow. Rising fuel prices, Brexit concerns, and massive competition make it difficult to survive.
Ben has recently written about how Air Belgium is on the brink of liquidation, and how 'bad things happen in threes,' referring to the fact that Air Belgium could be the third European airline in a month to cease operations.
While Air Belgium may indeed stop flying soon, Flybe may beat them to it.
Flybe
Flybe is considered to be 'the largest independent regional airline in Europe,' flying since 1979. They have a range of bases all over regional airports in the United Kingdom, and fly a fleet of 75 aircraft to 83 European destinations. They primarily fly Bombardier Q400 aircraft, so most of their routes are very short and they operate an all economy class layout.
They fly around eight million passengers each year across 210 routes in fifteen countries, though their focus is definitely regional UK.
I've flown with them before (they're very handy for flying into London City, my favourite London airport), and had a great experience, though rattly, noisy propeller planes aren't my favourite mode of transport.
They use Avios as their points currency, although they are not owned by IAG.
So why the sudden concern they will stop flying?
Flybe has just issued a 'profit warning,' advising the market that their losses will be even worse than expected. Companies issue 'profit warnings' to advise their shareholders that profits will be lower than they had anticipated — in Flybe's case, they did not make a profit last financial year, and their warning is that their losses this year will be even greater.
Critically, this warning caused their share price to dive by 40% in one day last week, meaning the company is worth only about half what is was worth a week ago.
Flybe has blamed a range of factors on their worsening financial performance — the inability to continue charging for credit card payments, a 'softening in the market,' increased fuel prices and the weakening UK currency.
Flybe has struggled financially for some time, and The Guardian has singled out Flybe in an article about 'which European airline could fold next'.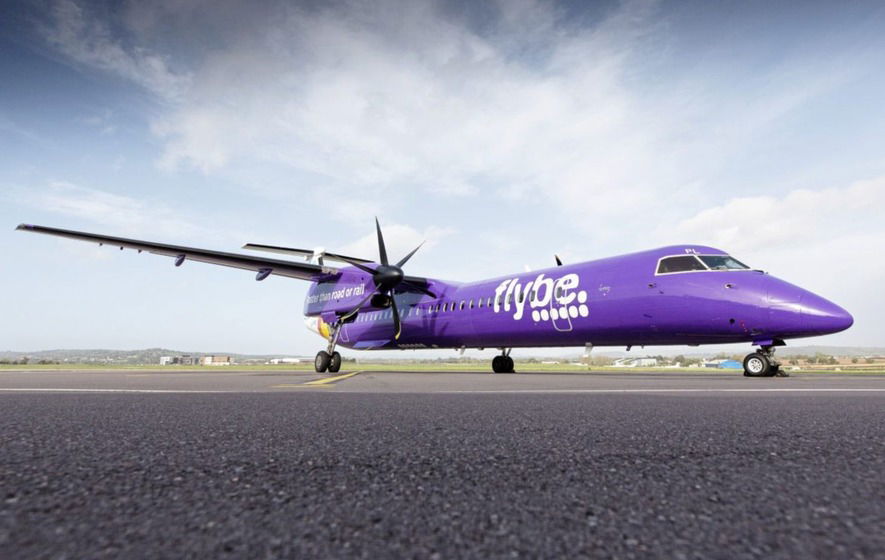 What to do if you are booked on a Flybe flight
There's no cause for concern right now, however we have seen with other airlines, things can happen very quickly when an airline is in financial distress.
I'm not an aviation financial analyst and don't see any reason to panic, but the recent announcement from Primera Air especially took a lot of people by surprise. They were not a start up airline (despite their aggressive trans Atlantic ambitions) — they had been operating for around 15 years.
I would highly recommend having travel insurance for any upcoming Flybe trips, and ensuring your policy covers airline insolvency, as many policies specifically exclude this. I always recommend travel insurance regardless of the airline.
I'd be happy to fly with them through next year, with travel insurance in place.
Bottom line
2018 has been a rough year for European airlines already, and it's sad to see these airlines cease operations. Ryanair boss Michael O'Leary has said the upcoming Northern winter will be even tougher for European airlines, given the reduced leisure travel, though his statements should be taken with a grain of salt.
I am not saying anything will happen to Flybe (I certainly hope they survive as they're a great little airline), but a profit warning followed by such a severe share price fall could be the writing on the wall, so make sure you have your travel insurance in place.
Have you flown Flybe?