We know that domestic travel is booming, and that we're seeing an incredible number of people traveling to Florida. So while hotels in Florida are doing better than hotels just about anywhere else, how do those numbers compare to 2019 levels?
Florida resorts did ridiculously well in March
Travel Weekly reports that resorts in Florida, Georgia, and South Carolina reported significantly better financial performance in March 2021 compared to March 2019, pre-pandemic. I'm focusing on Florida here because Florida is in the news most, and is also the state with the most resorts.
Comparing data from March 2021 to March 2019:
Occupancy increased by 5%
Average daily rates (ADR) increased by 29.6%; this measures the average income per occupied room
When you combine those factors, these resorts saw a 36.1% increase in revenue
Booking trends for summer are also looking excellent:
As of March 31, hotels in these states are seeing a 15.7% increase in on-the-books occupancy between March and August, compared to the same six month period in 2019
The ADR for these properties is also set to increase by 22.3%
So yes, resorts in Florida haven't just recovered, but are quite literally doing better than ever before.
Revenue at Florida resorts is up 36.1% compared to 2019
Those numbers are better than I expected
I have to be honest, I'm somewhat surprised by these numbers. Obviously I know so many people are headed to Florida because the state is open, so I'm not surprised to see that occupancy is beyond 2019 levels.
What does surprise me, though, is how much rates are up. The average daily rate paid is up nearly 30% compared to 2019 levels, so that's pretty amazing. My general assumption has been that luxury hotels are charging more than they did in 2019 (given limited inventory and pent up demand for travel), but I hadn't assumed that this was the case across the board to this extent.
I think much of the hotel industry is in for a great summer, at least in places that are open. There's so much desire to travel, and the places that are accessible will be packed.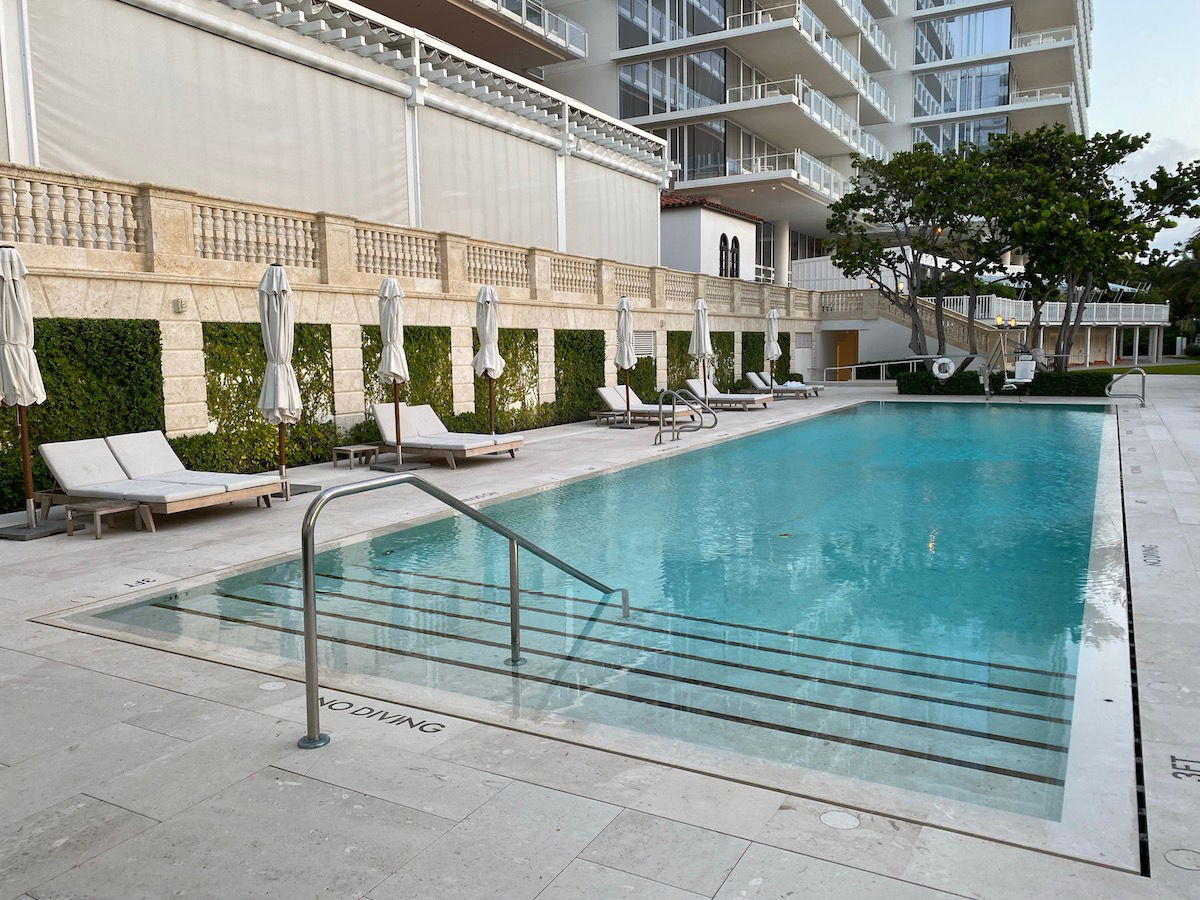 I didn't think ADR would be up as much as it is
Yet hotels continue to offer limited service…
We've seen hotels cut all kinds of service during coronavirus, initially as safety precautions, and then probably also partly to cut costs. Hilton's CEO has made it clear that the hotel industry will never be the same, and many of the service cuts we're seeing now are permanent. In the future expect hotels to not offer as many amenities as in the past, and not to be as well staffed.
Perhaps Florida is the first place where these changes are fully evident:
There are virtually no coronavirus restrictions in Florida, so it's not like hotels are offering limited service for safety; they'll gladly sell hotels to 100% occupancy, and there are no caps on anything
Florida can't play the "struggling hotel industry" card, since the industry is doing 36%+ better than it was pre-coronavirus
So if you stay at a hotel in Florida now and notice that service isn't like it was pre-coronavirus, expect that to just be a reflection of the new normal.
Florida hotels can't really blame limited service on coronavirus
Bottom line
I knew resorts in Florida were doing better than elsewhere, but I'm amazed that revenue for March 2021 was up 36%+ compared to March 2019. That's incredible. And it's not just revenue that's up, but costs are way down as well, thanks to permanent cuts we're seeing at many hotels right now.
I suppose it's a good time to own a resort in Florida…
Are you surprised that revenue at Florida resorts is up so much compared to the same period pre-coronavirus?