I'm a big fan of the show "Millionaire Matchmaker." I mean, what's not to love about a show that claims to find "true love," with the only condition being that you have a certain net worth? And when the advice is coming from a 53 year old that has never been married, it's even better!
Anyway, it's my turn to play matchmaker. Not for humans (I have about as much luck with that as this kid has with the spelling bee), but for airline programs.
We all love transferable points currencies, like:
Chase Ultimate Rewards
American Express Membership Rewards
Starwood Preferred Guest
There are two things that are especially awesome about these points currencies:
First of all, they're incredibly flexible, so you can collect them without having a specific use in mind. If you decide to collect a "single" points currency which isn't flexible, I always recommend doing so with a specific use in mind. But with these currencies there are so many good uses that it really doesn't matter what you want to redeem for.
The other great thing is that they sort of hedge you against devaluations. Transferable points currencies have so many transfer partners that even if a few of them greatly devalue their redemption charts, you're not screwed.
With that in mind, which mileage programs would I love to see partner with American Express Membership Rewards or Chase Ultimate Rewards (most of them already partner with Starwood Preferred Guest)?
Alaska Mileage Plan
Alaska Mileage Plan is one of my favorite frequent flyer programs, and I'd say right now their miles are probably the single most valuable mileage currency out there.
They partner with a ton of great airlines like Cathay Pacific, Emirates, and Qantas, and even allow stopovers on one-way awards.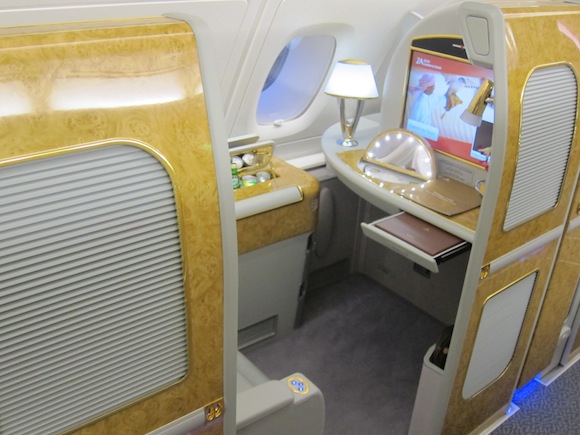 Emirates A380 first class
Their co-branded credit card is issued by Bank of America. They promote it pretty heavily onboard, and it seems to do well given how small the airline is (I mean, at least everyone in Seattle has the card), though I think there's always room for a bigger partnership there.
Avianca LifeMiles
Avianca joined the Star Alliance two years ago, and has quickly learned the benefits of being in an alliance and how they can leverage that to sell miles on a promotional basis.
Now that United has devalued their MileagePlus award chart and US Airways has left the Star Alliance, they offer among the most attractive redemption rates for Star Alliance longhaul premium cabin awards, and are one of the few Star Alliance carriers not to impose fuel surcharges on any redemptions.
Given how "big" they've become in the buying and selling miles world, I have to imagine that they'll eventually hook up with either Membership Rewards or Ultimate Rewards — it seems like a win-win for them.
Japan Airlines Mileage Bank
Japan Airlines' Mileage Bank program is unique in that they have a distance based award chart. While British Airways is also in oneworld and has a distance based award chart, British Airways' chart charges based on the distance of each segment, as opposed to the distance of the overall itinerary.
There are some great values on the Japan Airlines chart, especially for business class travel. It's tough to beat just 65,000 miles for up to 8,000 flown miles, for example.
They do also partner with Emirates, so it's a cool program for redeeming miles on Emirates' flight between New York and Milan at just 65,000 miles roundtrip in business class. That being said, unfortunately Japan Airlines began imposing fuel surcharges for travel on Emirates a while back, so the program isn't quite as valuable as it once was for Emirates redemptions.
Lufthansa Miles & More
Like many European frequent flyer programs, Miles & More has somewhat inflated award redemption costs compared to what we're historically used to in the US (though that's quickly changing).
For a while now Lufthansa has only been making first class award space available to partner airlines ~15 days out, so there would be quite a bit of value in being able to redeem for Lufthansa first class awards more than a couple of weeks out.

Lufthansa 747-400 first class

The downside to airlines becoming transfer partners
It's awesome how interconnected airlines have become over the past 15 (or so) years. Prior to that there were no global airline alliances, and you could redeem your miles for travel on the carrier with which you were banking miles, and in some cases a few partners that they had.
Nowadays if you have a transferable points currency you can redeem miles for just about any airline in the world.
So adding more transfer partners is good news, right? Well, sort of.
Let me give an example. Over the past couple of years American has added a lot more of their partner airlines to their online award search engine. Would I love for them to add Cathay Pacific as well? Not really… I think? The reason I'm hesitant is because there would be more competition for those seats. Keep in mind that only a very small percentage of people know which partners an airline has, and how to search that space aside from the airline's website or by calling the airline directly. That means there's suddenly more competition for those seats, as not just people "in the know" are able to redeem for them.
Similarly, having lived in Seattle for the past 18 months, I've grown to love Alaska's Mileage Plan program. But there's no doubt if they were to become transfer partners with Membership Rewards or Ultimate Rewards, there would be a lot more competition for the same number of award seats. After all, they're one of Emirates' few airline partners with reasonable redemption rates and no fuel surcharges.
So while I'm all for new partnerships, I do think it's worth throwing in that disclaimer, since I'm sure people will be along shortly to mention that they hope these partnerships don't happen… which is also a perfectly valid perspective.
What new partnerships would you like to see between airlines and transferable mileage programs?