Taiwan has two great airlines — China Airlines and EVA Air. They didn't used to be nearly as good as they are now (in particular China Airlines), though they've really put an effort into their product, and now both offer among the best business class products out there.
I've also reviewed both airlines in the past several months on the same route on the same plane: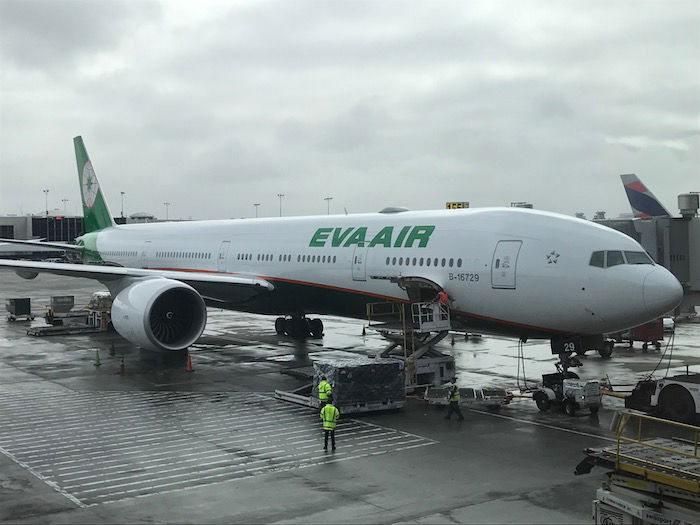 Several readers have asked if I could do a side-by-side comparison of the two airlines, which seemed like a cool idea. Before I do so, let me add the disclaimer that this is based on my firsthand experience only, and of course your experience may differ from flight to flight.
Here are comparisons of a few major aspects of their products, in no particular order:
Seats & cabin
Both airlines have reverse herringbone seats in business class. The two airlines have slightly different versions of the seat — China Airlines has the B/E Aerospace Super Diamond reverse herringbone seat, which I slightly prefer to the one offered by EVA Air.
Also, personally I far prefer the finishes that China Airlines uses for their cabins. China Airlines' 777 business class cabin is stunning; I love everything about the cabin.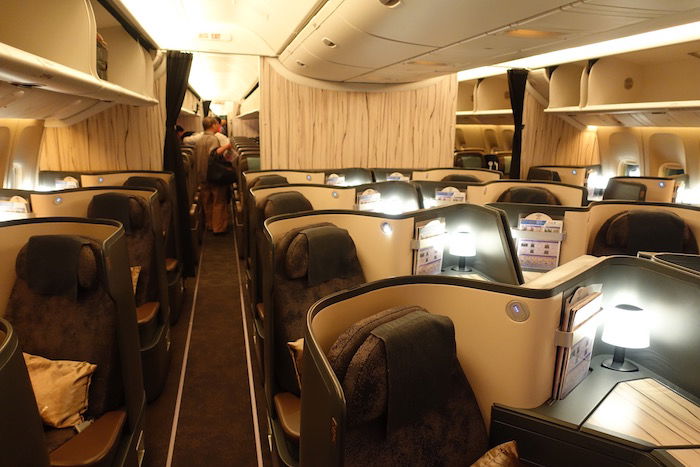 While EVA Air's 777 cabin is extremely comfortable, I can't say that the design is my favorite.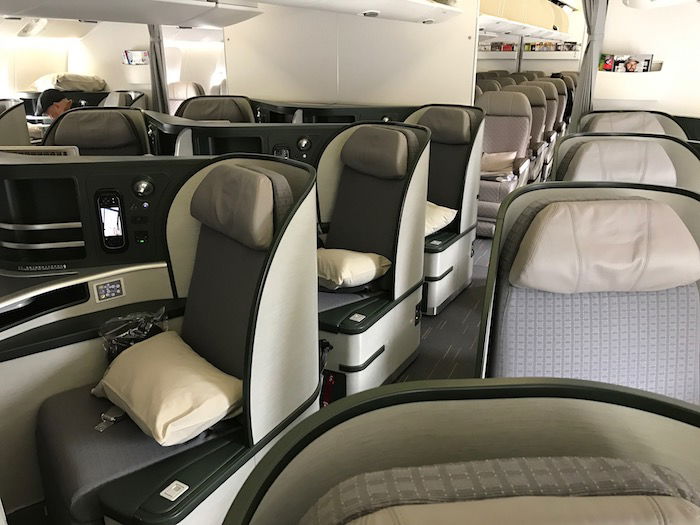 China Airlines also has a cute walk-up bar on the 777, with snacks, drinks, etc.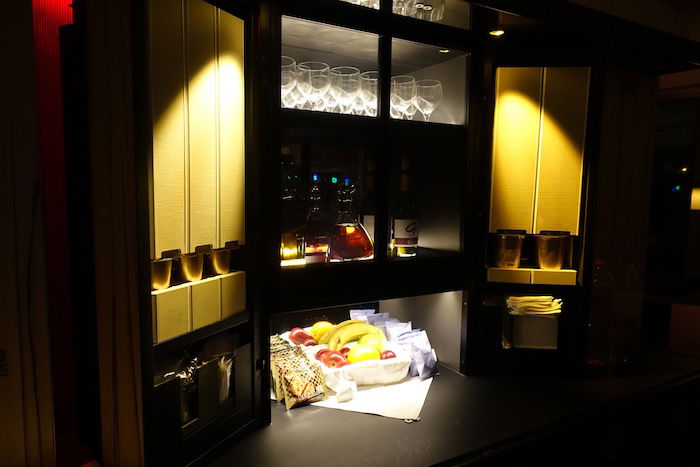 While EVA Air also has a small selection of snacks, the design certainly isn't as nice as China Airlines'.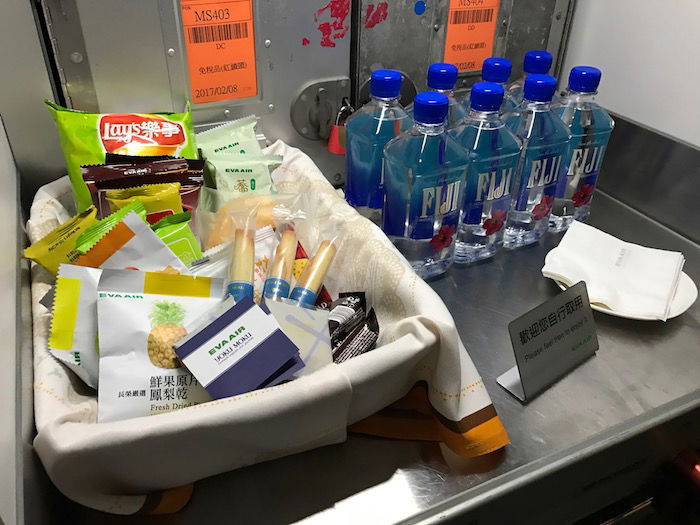 Winner: China Airlines
Service
I've consistently found EVA Air flight attendants to be friendly, charming, and personable. I also haven't found there to be much of a language barrier on EVA.
Meanwhile I've found China Airlines flight attendants to be well intentioned, though they're generally not quite as polished as on EVA Air, and I've also found there to be more of a communication barrier. On the plus side, they have futuristic uniforms.
Winner: EVA Air
Wifi
Both airlines have among the best Wi-Fi offered by any international carrier. On EVA Air you can buy Wi-Fi without data caps for 24 hours for $21.95: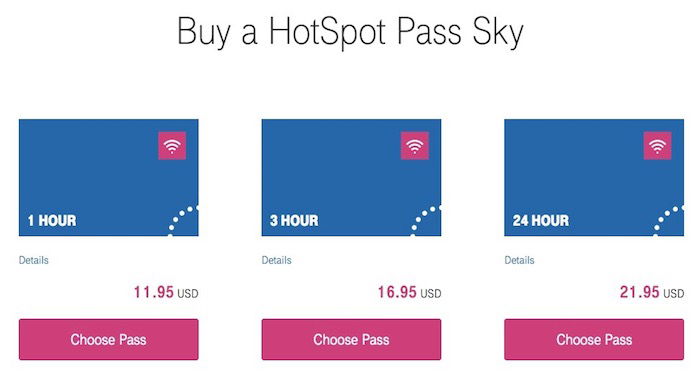 The pricing is identical on China Airlines: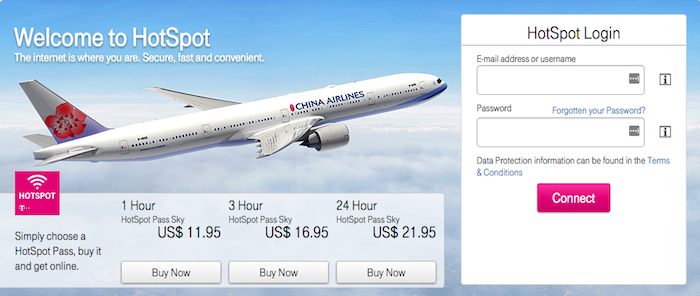 So they both have fantastic Wi-Fi offerings.
Winner: Tie
Drinks
Both airlines have fantastic champagne offerings. Actually, I'd say EVA Air and China Airlines have the two best champagne offerings of any airline in business class.
At the moment EVA Air is pouring Veuve Clicquot La Grande Dame 2006 on many routes.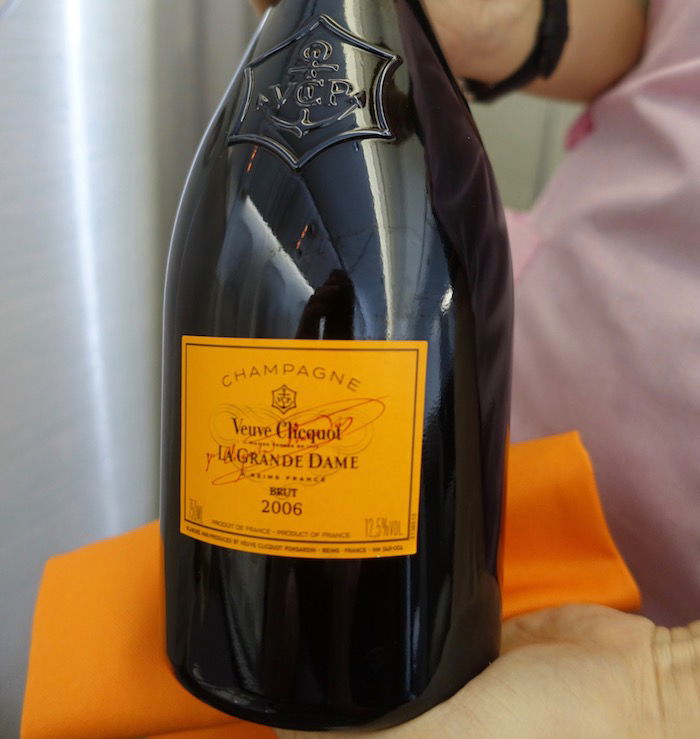 Meanwhile China Airlines is pouring Pol Roger 2004.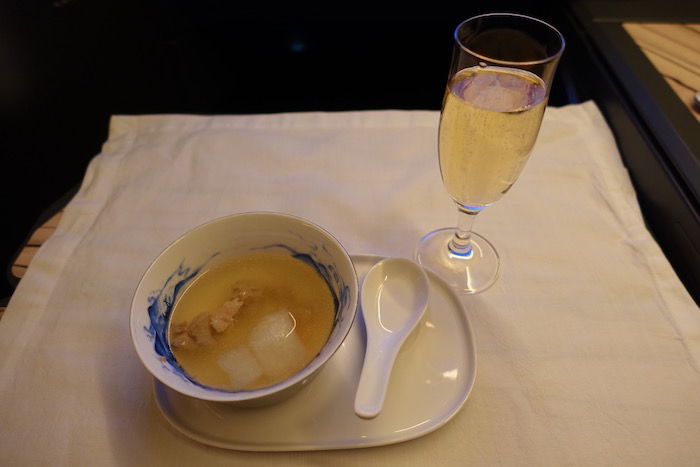 While both of those are excellent champagne options, EVA Air's great drink selection goes beyond alcohol. They have Fiji water, iced coffee, etc.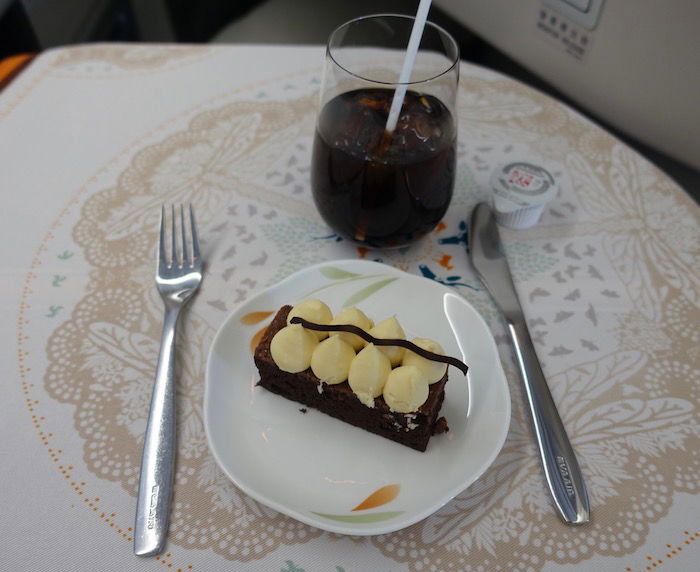 Winner: EVA Air
Food
Both airlines have above average food offerings. On my recent EVA Air flight I was offered a foie gras appetizer, soup, salad, a main course consisting of incredible miso seabeass, a fruit and cheese plate, and then dessert.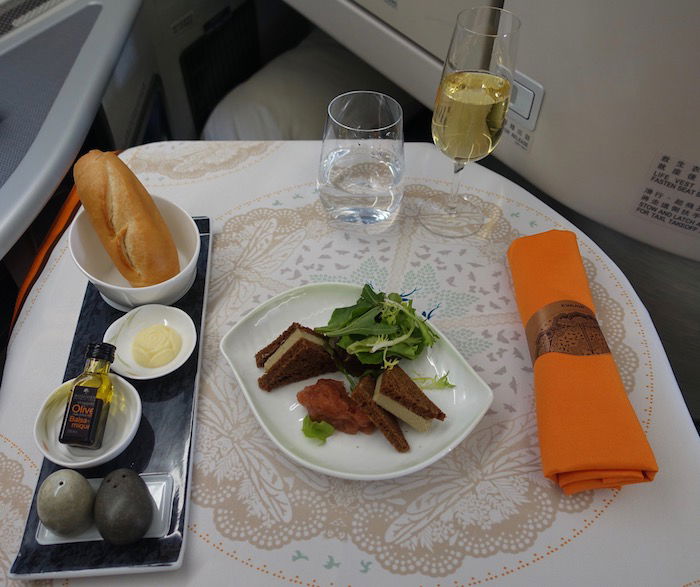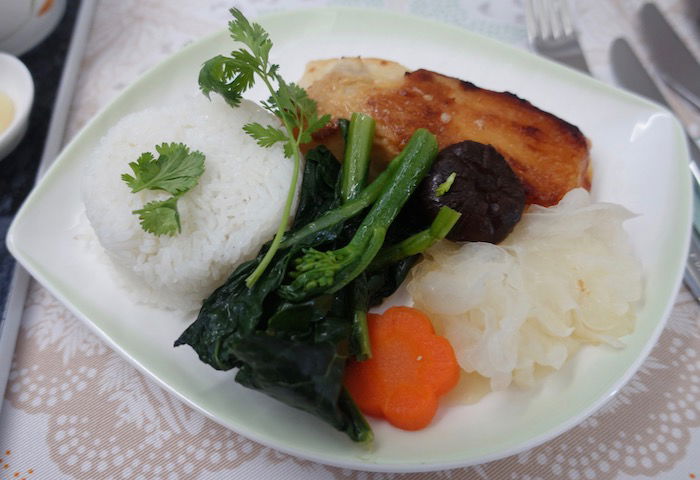 On China Airlines I was offered caviar blinis and soup to start, then filet mignon as the main course, and fruit and ice cream for dessert.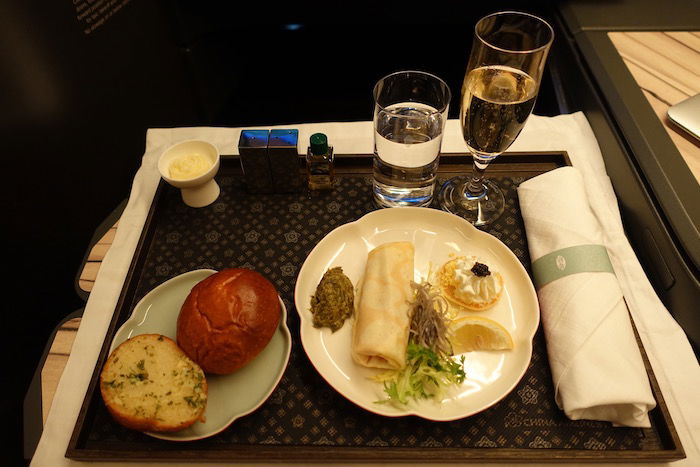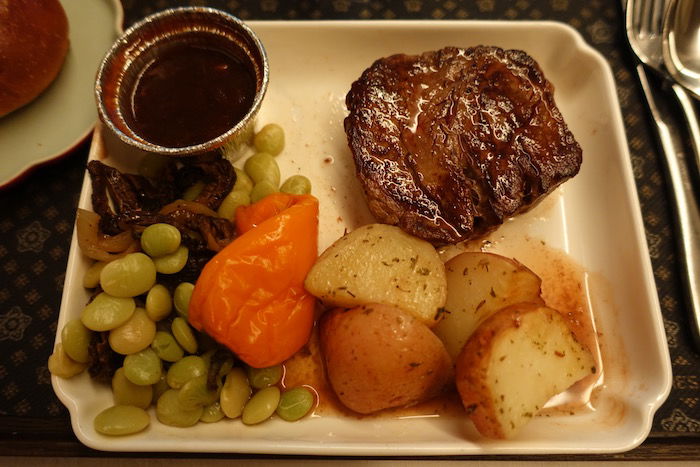 In fairness, my EVA Air flight departed at 11AM, while my China Airlines flight departed after midnight, so that may have factored into what was being offered. However, I found the food quality on EVA Air to be a bit better.
Winner: EVA Air
Amenities
EVA Air has Rimowa amenity kits in business class, which are unbeatable.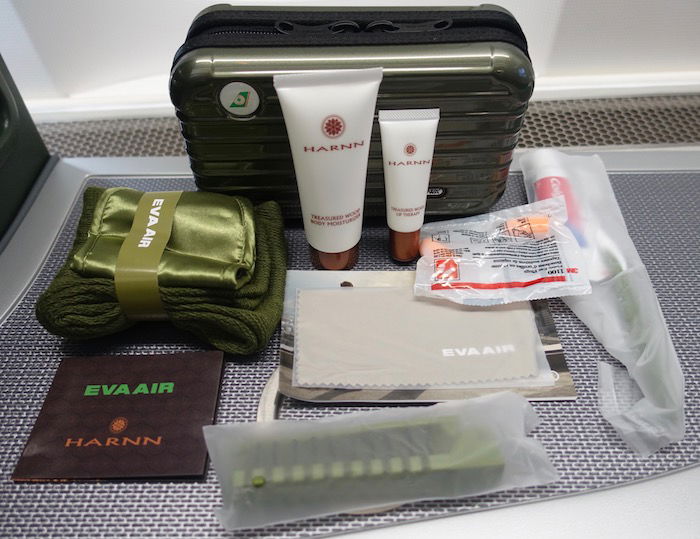 They also offer pajamas.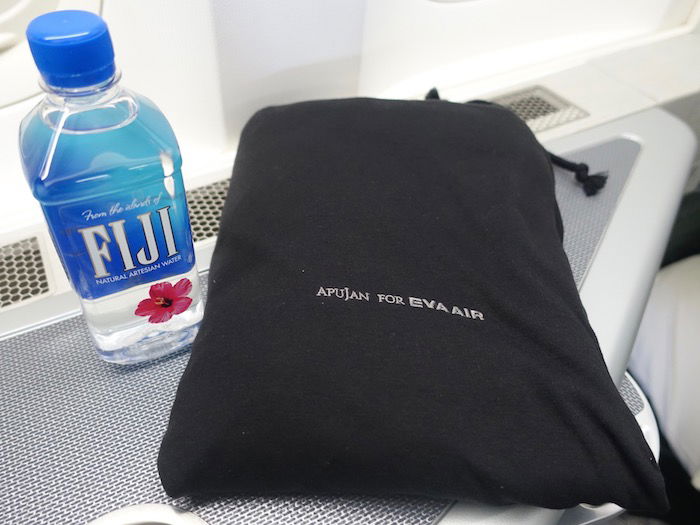 The pillow and blanket are also among the best offered by any airline in business class.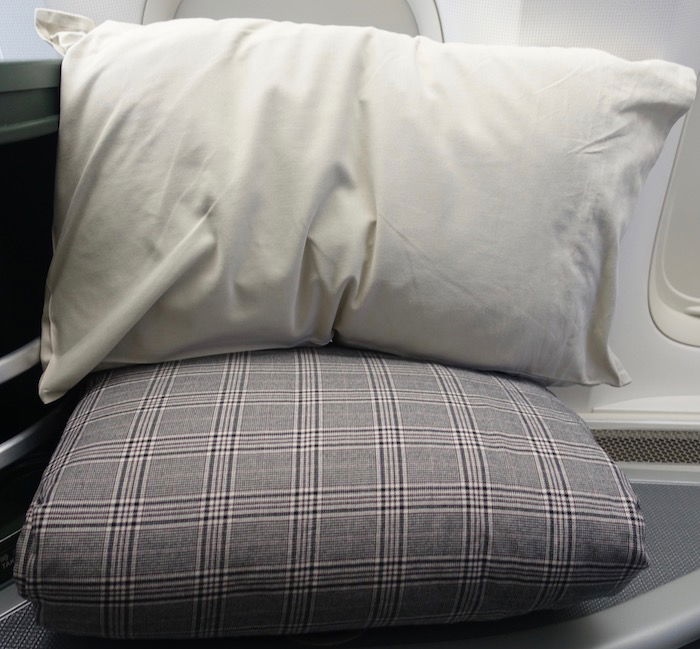 Meanwhile China Airlines offers a nice ACCA KAPPA amenity kit, though that's not quite to the same level as the Rimowa one offered by EVA Air.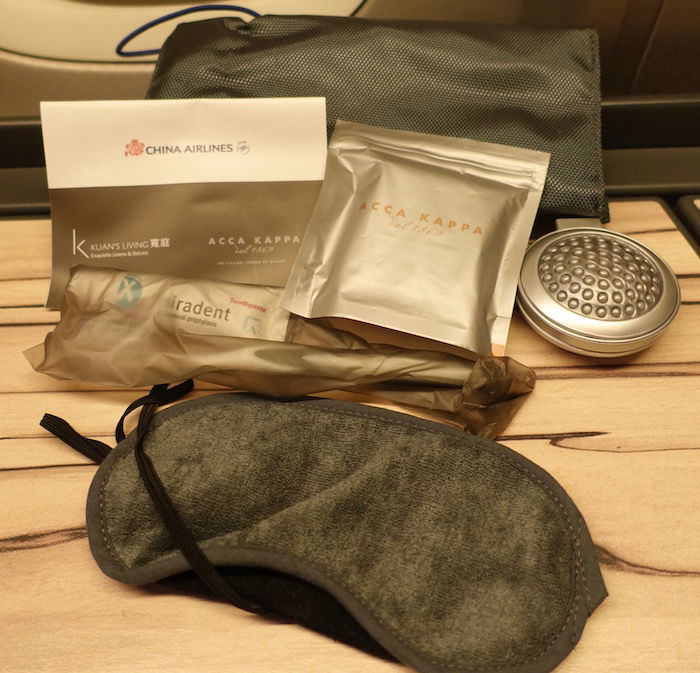 They also have a decent pillow and blanket, though it's not as comfortable as what's offered by EVA Air.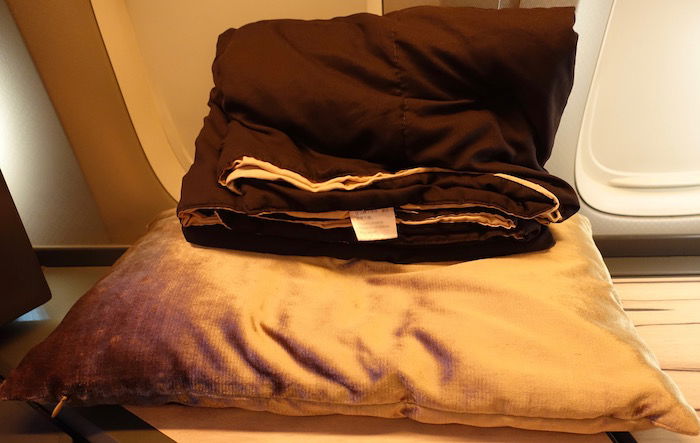 China Airlines doesn't offer pajamas in business class.
Winner: EVA Air
Bottom line
Using my general categories above, China Airlines wins in one area, EVA Air wins in four areas, and it's a tie in one area. However, I really can't emphasize enough how both of these are top notch business class products, and I'd recommend them both in a heartbeat.
For example, China Airlines "lost" the drink category despite serving the second best business class champagne offered by any airline, so that shows you just how competitive these airlines are.
China Airlines has gorgeous cabins, while EVA Air has a fantastic soft product. I can't recommend either airline enough.
If you've flown both EVA Air and China Airlines, which did you prefer?