I just flew EVA Air Royal Laurel Class from Taipei to San Francisco, which I was quite looking forward to given that they're Star Alliance's newest member and release an unreal amount of premium cabin award space.
Anyway, while I'll have a full trip report in the coming weeks, I figured I'd post my initial thoughts.
Seats
The business class seats are in a reverse herringbone configuration, which is in my opinion the best business class product currently on the market. These are the same seats featured on American's 777-300ERs, Delta's 747s, US Airways' A330s, Qatar's 787s, and throughout Cathay Pacific's longhaul fleet.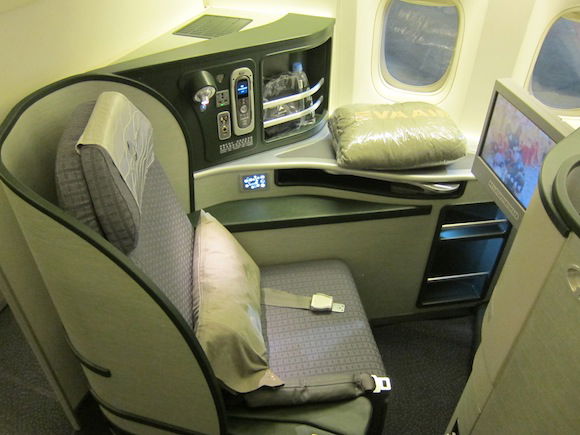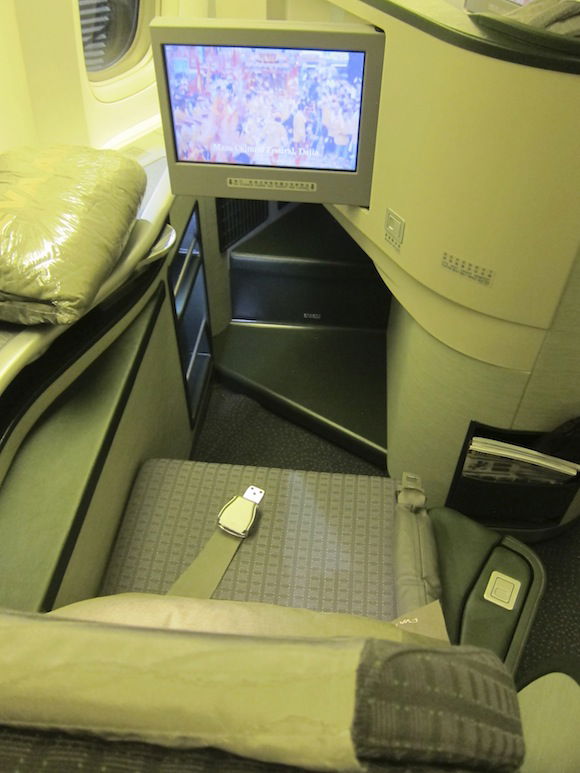 The cabin is in a 1-2-1 configuration with a total of 38 seats. Hard products don't get better than this.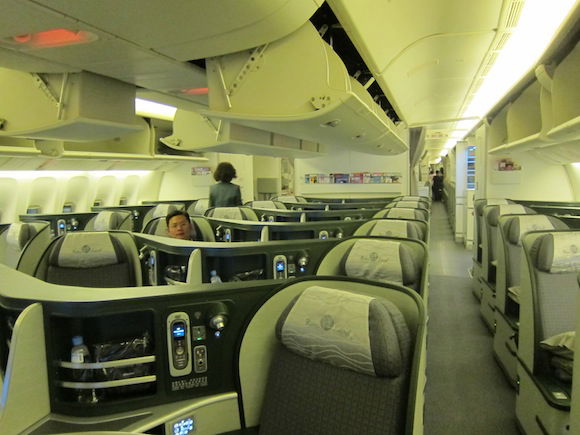 Service
This was probably the most pleasant surprise – I'd say they had the best service I've ever received in business class. The crew was exceptionally friendly, attentive, and charming. For example, upon boarding instead of just pointing you to your seat they escorted you there, something that otherwise usually only happens in first class. Similarly, the purser came around to each passenger to welcome them aboard, something that also usually only happens in first class.
The crew gets a perfect score, in my opinion. And that's despite every seat in business class being occupied.
Entertainment
The entertainment selection was top notch as well, just about on par with what's offered by Cathay Pacific, Emirates, and Singapore. Again, perfect marks.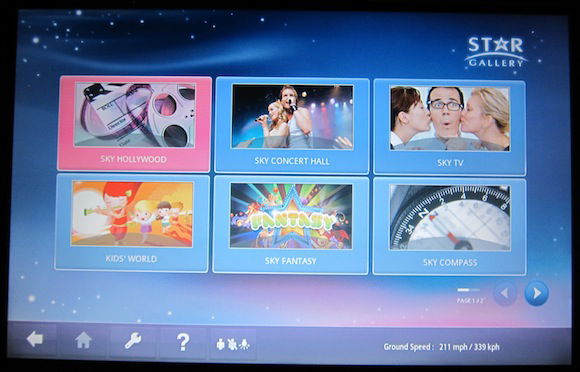 Drinks
EVA Air serves 2003 Dom Perignon in business class – they're the only airline in the world to serve Dom in business class. Need I say more?
Amenity kits
They have a super-sexy Rimowa amenity kit, similar to the ones offered by other airlines in first class on a promotional basis.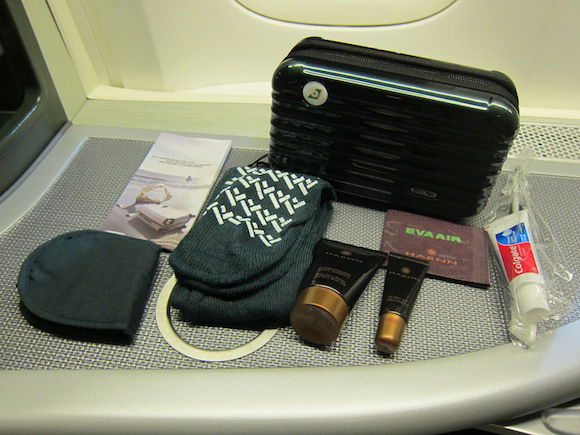 Food
Up until now their product is an absolute slam dunk. I was about ready to write off first class. And then comes their food.
For both meals they have three menu "tracks" – there's the Healthy Dining option, Royal Laurel dining option, and Star Special dining option. The bizarre thing is that with each track there are no options. You're "all in" for whichever track you choose, with no choice of main courses.
I ordered the Star Special dining option, which seems to be their signature selection, as it's promoted in conjunction with Din Tai Fung (which I love, and is just a block from my apartment in Bellevue).
Anyway, here's the meal: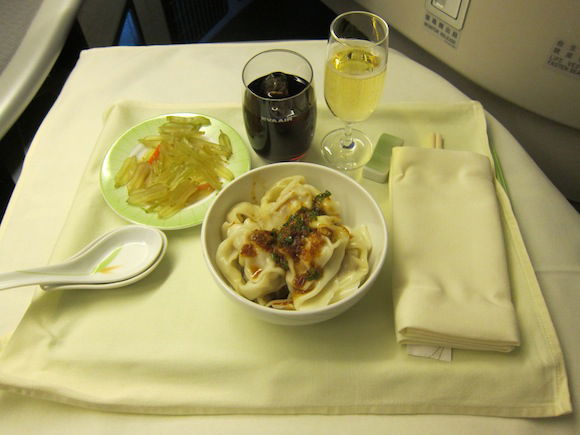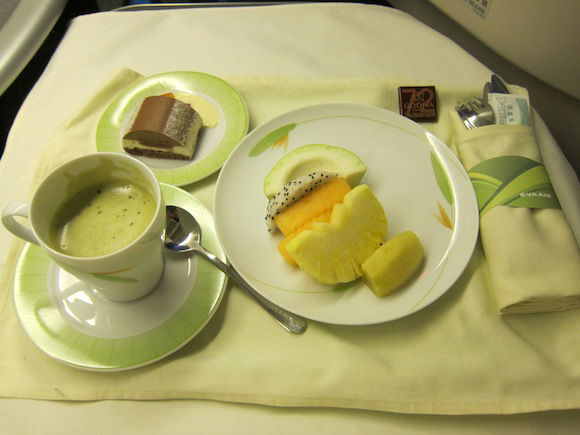 That's it. There were no drinks and nuts to start, no appetizer. Just the dumplings, fruit, and cake. On the plus side, the meal service was finished less than an hour after takeoff.
The pre-arrival meal was similarly limited: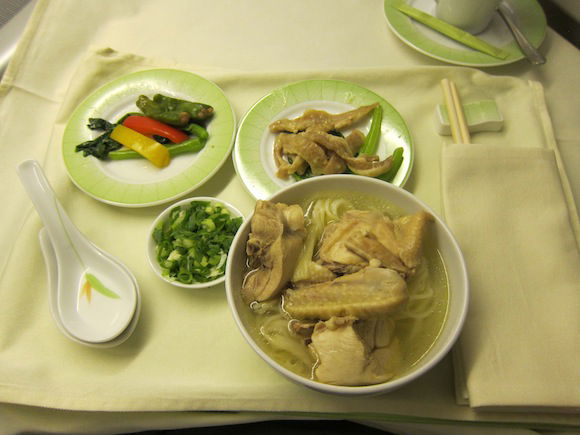 My issue isn't their complete lack of western options, but the lack of variety. For the pre-arrival meal the main dining choices were Taiwanese plain porridge, pan fried chicken patty wrapped with bacon, or relish chicken with noodle soup (which I ordered).
Lastly, they didn't have a mid-flight snack menu, but rather only some chips and cookies set up in the galley (though they seem to offer a mid-flight snack menu on the San Francisco to Taipei flight and other longer routes).
Conclusion
While the food was disappointing, every other aspect of the experience blew me away. I firmly believe that business class is all about the seat and being able to sleep, and EVA wins hands down there. I got a solid eight hours of sleep, about as good as I've done on any airline.
I'd definitely recommend them, though if you're a picky eater you may want to eat before the flight and possibly bring some snacks.
Overall, the addition of EVA Air to Star Alliance is a huge win.