It's not often I request a room with twin beds nowadays:
I'm usually traveling alone, in which case I prefer a king bed (there was a brief time where I preferred having a room with two beds, but y'all ruined that for me pretty quickly)
Generally speaking you have better chances of an upgrade when booking a room with one bed, since that's the configuration of most suites/premium rooms
That being said, I'm presently on an extended trip with my friend Matt, which has taught me a lot about European hotels and how they seem to approach twin beds.
Generally speaking, when I think of a room with two beds, I picture a setup similar to what we had at the Sheraton Stockholm: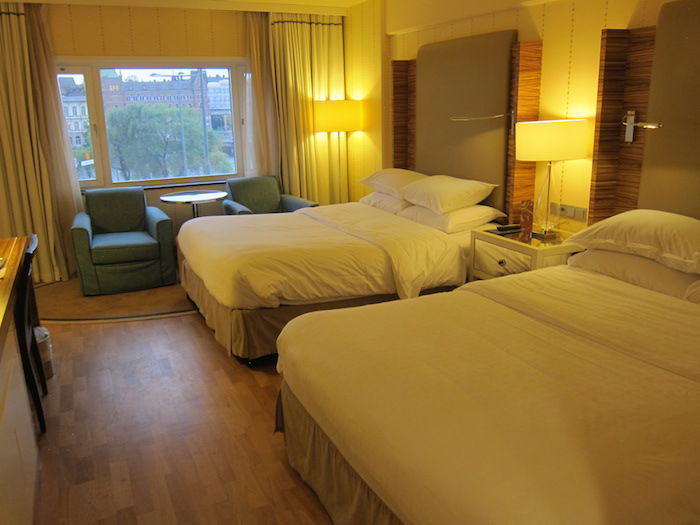 Regardless of the size of the beds, it's nice to have a bit of separation between them, ideally in the form of a nightstand. That setup just makes sense to me.
Next we checked into the Grand Hyatt Berlin. I had booked a room with two beds, and at check-in we were asked whether we preferred a room with one bed or two beds. We expressed a preference for the latter.
We went up to our room, and found the following bed: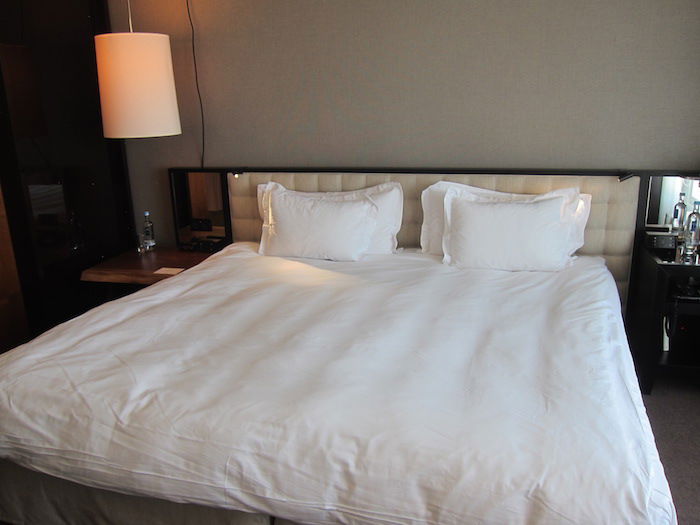 I know sometimes Europeans get creative with this stuff, so Matt lifted up the sheets, where we saw that while there seem to be two bed frames, there was only one mattress and one blanket.
We reported this to a front office associate, who was perplexed, as it was supposed to be a room with two beds. She called someone to see if the bed could be turned into two beds. Apparently it couldn't be.
So we were assigned a "true" Club Twin room, which looked like this: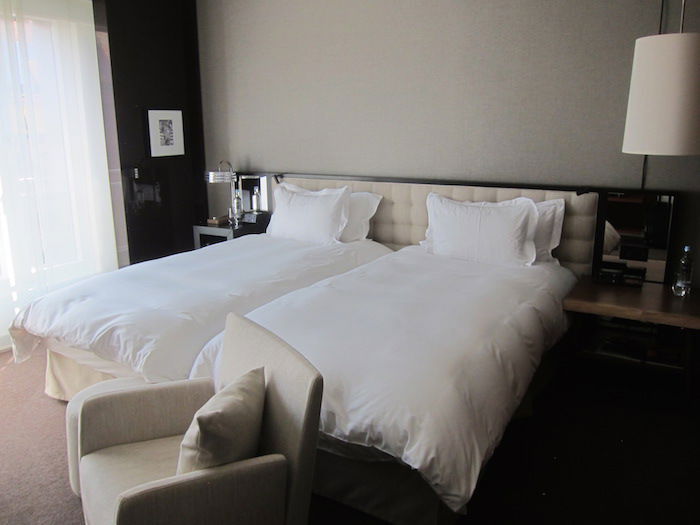 Admittedly that's more separation than the previous room (though you still can't fit an apple between the beds), though the two beds still share a head board.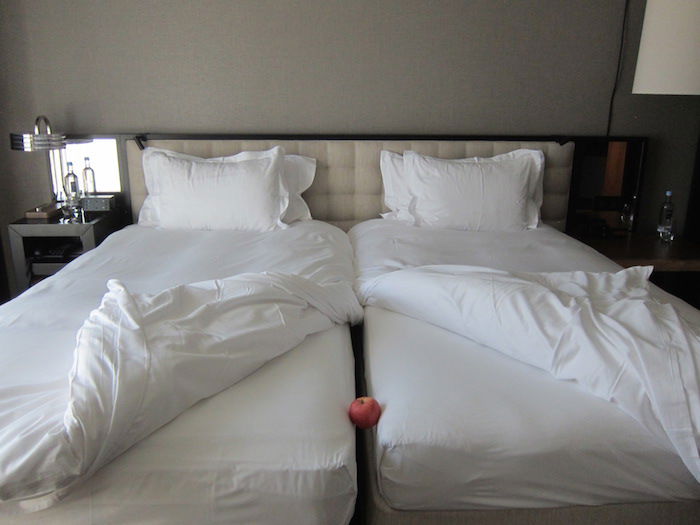 Matt wasn't impressed when he inspected the separation (though I believe he added about two inches to that measurement, as one might expect).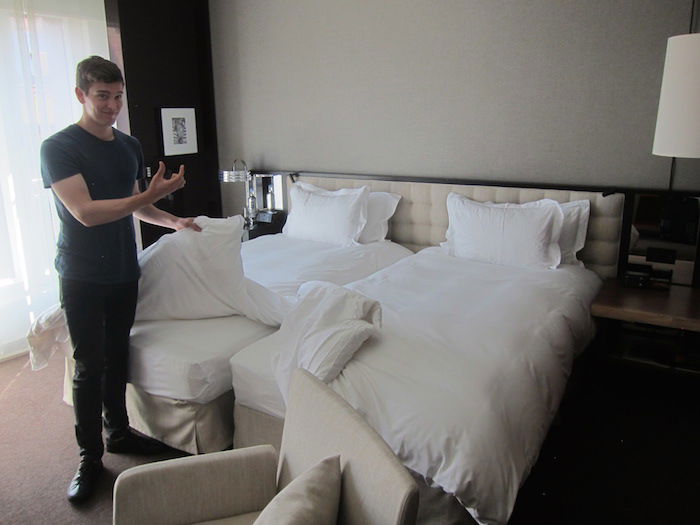 So of course this is totally minor, though I find it interesting nonetheless. Wouldn't it make more sense to put a night stand between the beds, rather than have night stands on each side of the pushed together beds?
And I can't figure out why so many hotels in Europe do this:
Does anyone who books a room with two beds prefer for them to be like an inch apart?
Or is this simply done so that the room can pretty easily be converted into a king bed room, given that the two beds share a head board?
Regardless, color me puzzled!