Last week I wrote about Emirates announcing a new 777 business class seat at ITB Berlin, which is one of the world's biggest travel trade shows. This new business class product will be available starting in November 2016, and will first be installed on the 170th Boeing 777 aircraft Emirates takes delivery of.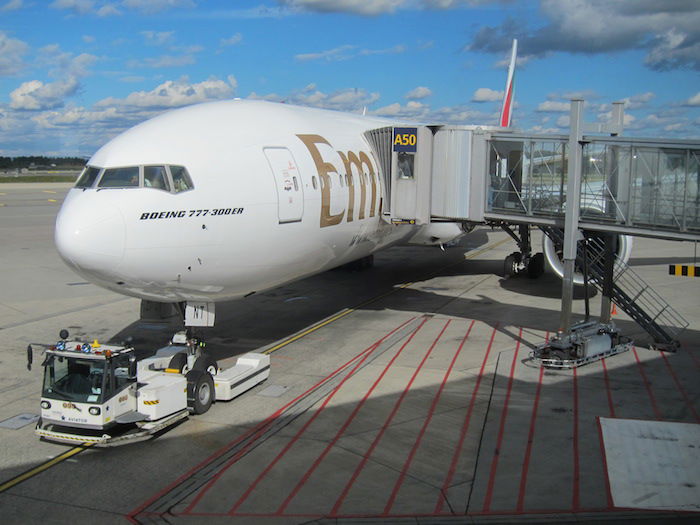 Emirates' business class product on the 777 is in a 2-3-2 configuration, and isn't even fully flat.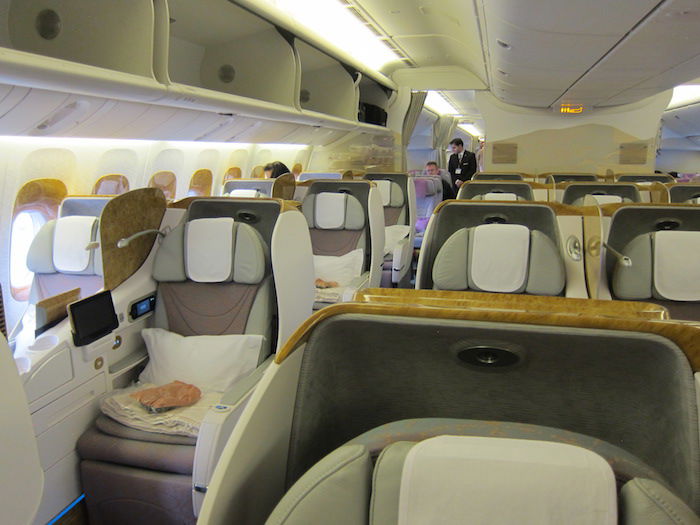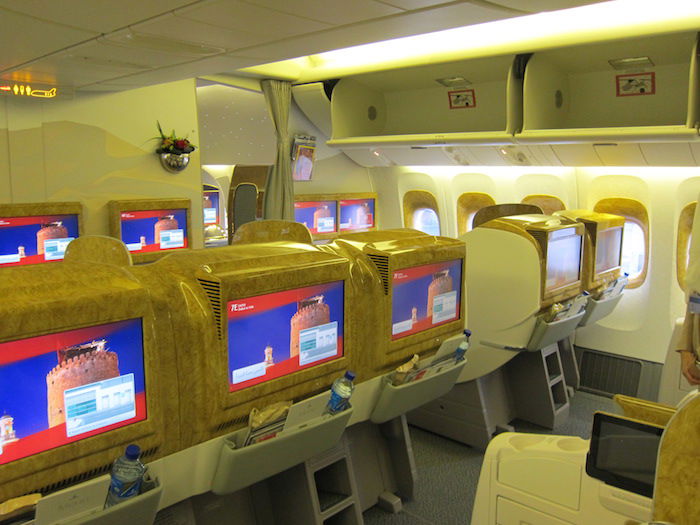 Here's what Emirates said about the new product in a press release at the time:
Emirates will retain its current seat layout of 2-3-2 across its Boeing 777 Business Class cabins, as well the total number of Business Class seats per aircraft at 42. All newly delivered Boeing 777s after the arrival of the first aircraft in November will have these new seats on-board. The seats are manufactured by the United States based B/E Aerospace at their facilities in Ireland and North Carolina in the US.
While I have a ton of respect for Emirates President Tim Clark, I think he's way off base in his perception of their 7-abreast business class product:
"Our current Boeing 777 Business Class seats are already an industry-leading premium product, and what this new seat does is to take that design and comfort to the next level. We gave the seat a fresh and modern look, retained all the existing features that our customers love and added a few more, while improving the seating and sleeping comfort," said Sir Tim Clark, President, Emirates Airline.

"Providing our customers with the best possible experience has always been at the heart of any new product development at Emirates. It's evolution as well as revolution. We are always working towards the next big leap, but at the same time we continually look at the little ways we can enhance what we already offer. We believe this new Business Class seat further strengthens the experience and value proposition for our premium customers. We are very excited about the arrival of our first Boeing 777 later this year with the new seats, and to see how our customers will respond to it, which I'm optimistic will be positive," he added.
Calling the current 777 business class product industry leading is preposterous.
Since Emirates said the new product would be in a 2-3-2 configuration, my hope was that they'd go with the Apex Suite, which is offered by Japan Airlines, Korean Air, and Oman Air, and is one of my favorite business class products.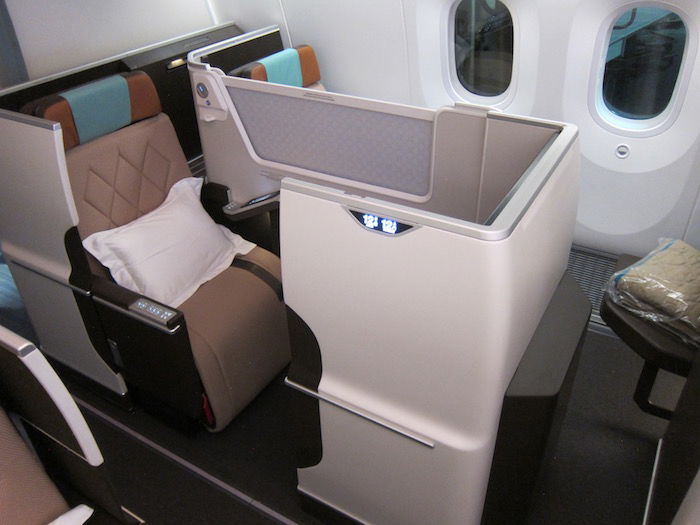 Well, ITB Berlin is now underway, and Emirates has revealed their new business class product. Business Traveller has details of the new product.
First look: short video & photo of new @emirates business class seat unveiled at @ITB_Berlin https://t.co/5dyNHzShvc pic.twitter.com/N5L4CEZ8us

— Business Traveller (@BTUK) March 9, 2016
Here's a short video they have of the new seats:
The new @emirates business class pic.twitter.com/xviCQ2GVdz

— Tom Otley (@TomOtley) March 9, 2016
So the new product will be fully flat, while the old one was at a slight angle (though not a terrible one). But worst of all, over 40% of the seats won't have direct aisle access, and there will continue to be a center seat.
It's amazing that this is the new product that Emirates, regarded as one of the world's best airlines, will be installing later this year.
For me this just really underscores how brilliant the Middle Eastern carriers are at marketing. The perception is that business class on Emirates is better than on any US carrier. However, most planes in the longhaul fleets of American and Delta feature direct aisle access from every seat in business class. I'm sure that would sound awfully nice to someone seated in the middle seat in Emirates business class.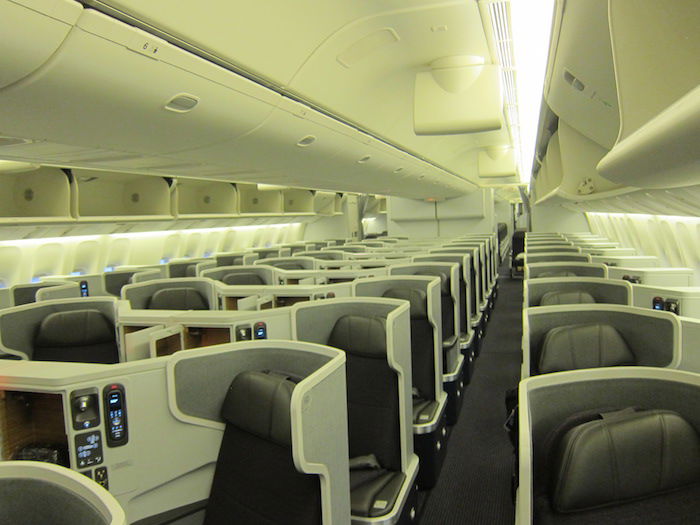 American's 777 business class product
Bottom line
It's extremely disappointing that this is the future of Emirates business class. If you're going to fly Emirates in business class, you'll want to stick to their A380, which at least has direct aisle access from every seat.
This product really is quite uncompetitive, especially compared to what's offered on Etihad (which has direct aisle access from every seat in their longhaul fleet) and Qatar (which has reverse herringbone seats on most of their fleet, and at least doesn't have middle seats on their 777s).
Equally puzzling is that they'd choose to showcase these seats at ITB Berlin. This event is meant for showing off the best an airline has to offer. You'd think Emirates would quietly install this product or at least not display it publicly, since I imagine it's not really competitive compared to all the other products being shown off there.
To be more blunt, I think they should be embarrassed to show this off as their new product, but it seems they view it differently…
What do you make of Emirates' new 777 business class seat?