As of this Thursday, Hainan Airlines will begin 3x weekly flights between Los Angeles and Changsha, China. Hainan Airlines is the Beijing-based Skytrax 5-star airline, though I think Skytrax may have been a bit generous with that assessment.


Hainan Airlines 787
Hainan had some amazing introductory fares on the route, of just $560 roundtrip in economy class, or ~$1,350 roundtrip in business class. That was enough for me to jump on the fare, as I've always wanted to review Hainan Airlines… and I'll be picking up a good number of Alaska Mileage Plan miles in the process.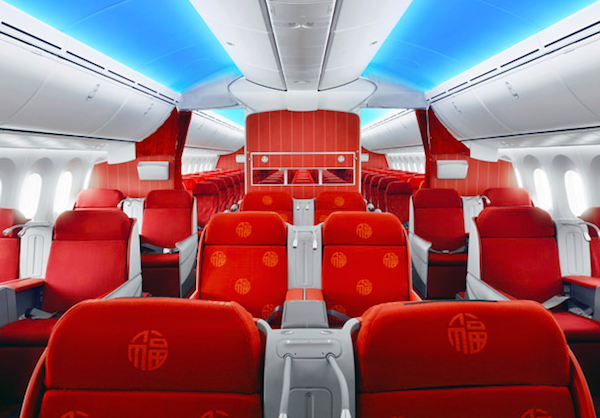 Hainan Airlines 787 business class
So I think the question 90% of people had with this route announcement was "what is Changsha?" and "of all places in China, why would they fly there?"
Well, China has quite a few state run airlines, and they have a policy where each longhaul international route can only be operated by a single airline. Air China flies from Los Angeles to Beijing, China Southern flies from Los Angeles to Guangzhou, and China Eastern flies from Los Angeles to Shanghai, Nanjing, and Chengdu. Hainan wanted to fly to Los Angeles, so that left Changsha, apparently.
I'm not sure where exactly the demand for that flight is coming from, though it seems like Changsha is a market which is expecting a lot of growth in the future, and Hainan is trying to get in on the route before a competitor does. If Starwood's presence in Changsha is any indicator, they presently have a single property, with eight more under construction. At the same time, with China you never know whether an increase in demand is "real" or "artificial."
Which brings me to Hainan's flight. Where is the demand for this Los Angeles to Changsha flight coming from? It seems I'm not the only one to wonder. While seatmaps are never a perfectly accurate indicator of how full a flight is, the seatmaps for my upcoming flights have to be the emptiest I've ever seen on an international flight. I'm flying in the next couple of weeks, and here's the seatmap for my outbound flight, via ExpertFlyer: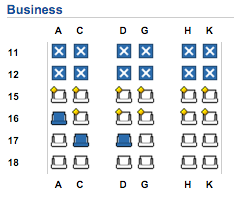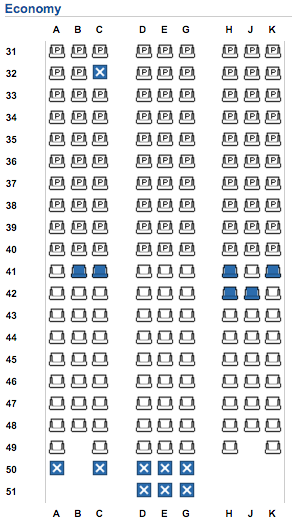 That's right, there are three assigned seats in business class, and six assigned seats in economy.
Here's the seatmap for the return flight: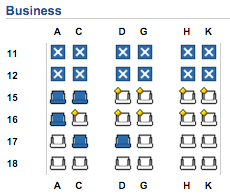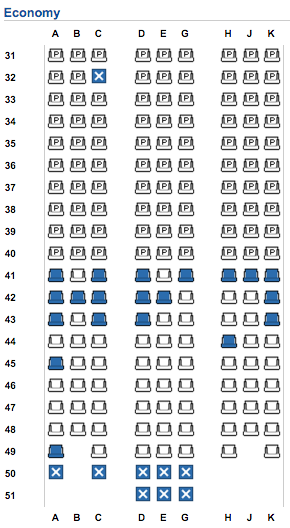 This one has a much more impressive load, as more than three times as many seats are occupied on the seatmap. 😉 Unfortunately for Hainan, that still only translates to five seats assigned in business class, and 20 seats assigned in economy.
Like I said, seatmaps aren't a 100% accurate indicator of availability, though Hainan does let both business & economy passengers assign seats in advance. So I suspect the above represents a vast majority of booked passengers.
I've been on a lot of fairly empty international flights in my life (and have many times had the entire first class cabin to myself), but something tells me the outbound flight will be the emptiest ever, possibly with more crew than passengers.
Anyone else book this Los Angeles to Changsha flight, and find their flight this empty as well?