Reader tobymeritt asked the following in the "Ask Lucky" forum:
Hi I'm flying from London to Singapore (return) in business class and my options are either going Emirates through Dubai which would require a stop, or going direct on Singapore Airlines, however they have the A380 and apparently a new business class, which is better? Finally I also have the option to try Qantas A380 business class. Which would be the best choice?
Singapore business class vs. Emirates business class
That's a real toughie. Emirates and Singapore both offer among the better business class products out there, so I'd be hard pressed to suggest one. It really does depend on the particular flight.
In general, my experiences in Singapore business class have been phenomenal:
The seats are incredible, especially if you can get a "bulkhead" seat, where you have virtually unlimited room for your legs
The food is generally very good, though does vary depending on whether you're on a proper "dinner" flight, or a dreaded "supper" flight
Singapore service nowadays can be inconsistent, though generally ranges from above average to the best in the industry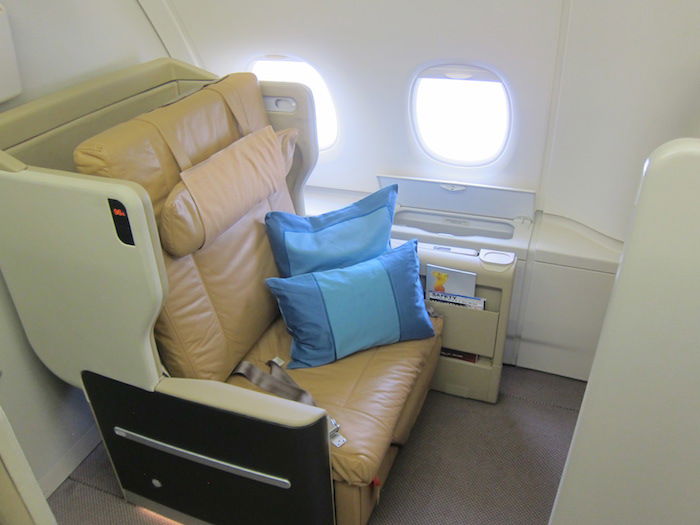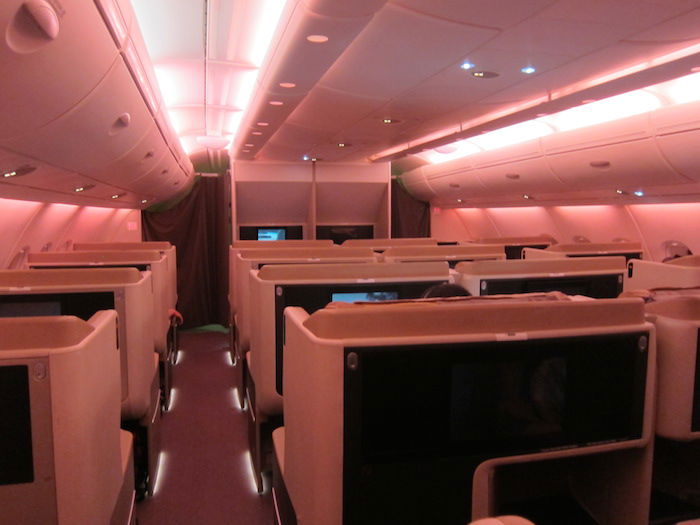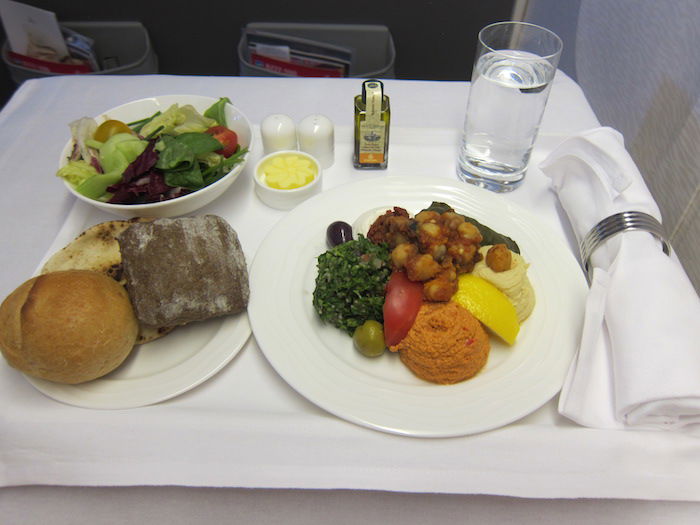 Emirates business class is excellent as well. Emirates has:
An excellent dine on demand menu, and the food is generally top notch
A good fully flat scattered business class seat (though I do slightly prefer the Singapore seat)
An amazing entertainment selection and Wi-Fi, along with a fun onboard bar (all three areas where Emirates beats Singapore by a long shot)
Service which can sometimes be inconsistent, given how international the crews are; sometimes they work great together, other times they don't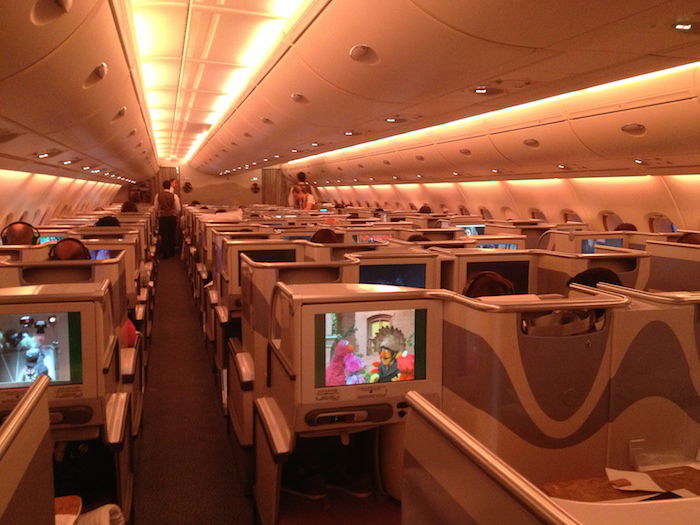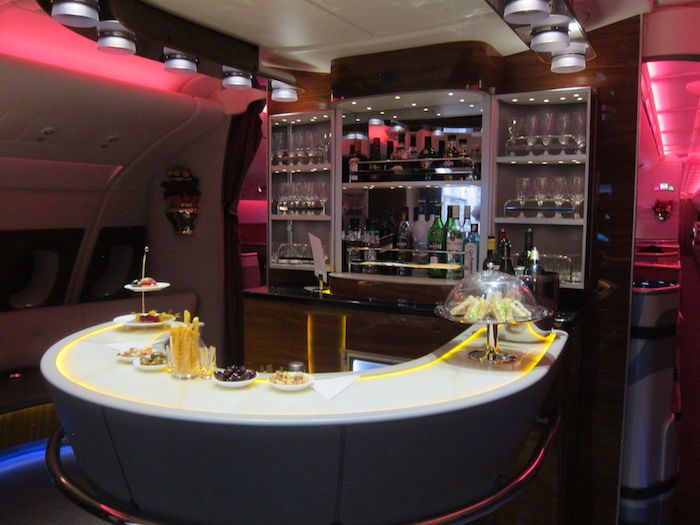 I guess it depends what you're looking to do. If you want to sleep, I'd probably fly Singapore. If you want to party/entertain yourself/watch movies, then I'd say Emirates offers an all around better product.
The real deciding factor here
I'd say to some degree the relative advantages of the two (excellent) products are sort of a moot point. That's not what I'd be making my decision based on. Instead I'd be making it based on flight length and the ability to fly nonstop.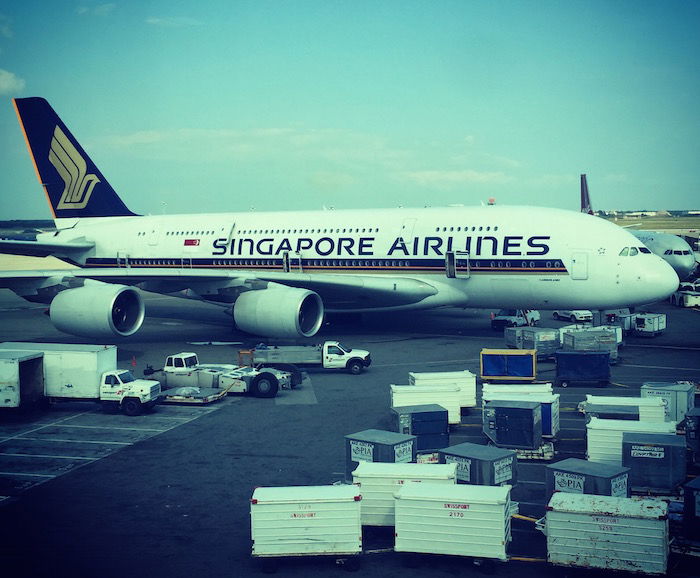 Why? While I'm not usually opposed to making connections (in many cases I even prefer them), this isn't one of those cases. If you fly London to Singapore, you'll get a nice 12+ hour flight where you can eat, sleep, relax, etc. I'd argue it's the perfect flight length, actually.
However, if you connect in Dubai, your flight lengths will be cut in half. You'll be left with two flights of about six to seven hours each. I don't think there's a more useless flight length than six hours. It's not enough time to get any real sleep, and by the time you actually fall asleep it's almost time to land.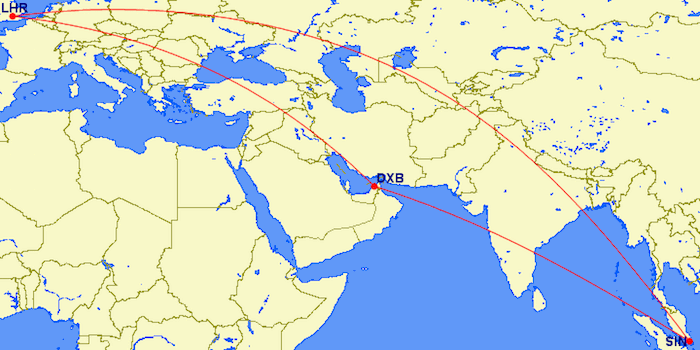 Bottom line
Ultimately Emirates and Singapore both offer great business class products, though in this case I think the choice is simple. On Singapore you'll get a "real" longhaul flight, while on Emirates you'll get two medium haul flights, which won't really allow you to get much rest.
The only other thing I'd note is that if the fare difference is huge (as it often is — Emirates has very good prices sometimes, while Singapore is usually pricey), it could be worth forgoing some sleep in favor of a fun flight and a lot of saved money.
Which option would you take between London and Singapore — Emirates or Singapore Airlines?