Tomorrow is April 1, which means it's April Fools'. Emirates is always early to get started with their yearly prank, and they've just revealed their concept for this year.
This year Emirates is introducing a chauffeur-less drone to take you around the UAE. Each drone features two first class suites, and is available exclusively to Skywards Platinum members:
Fly on our chauffeur-less drones between any location in Dubai and Dubai International Airport, starting from April 2020.

Each drone features two of Emirates' game-changing fully-enclosed First Class private suites, offering signature luxury, privacy and comfort.

This revolutionary drone airport transfer service will be offered to all Emirates Skywards Platinum members.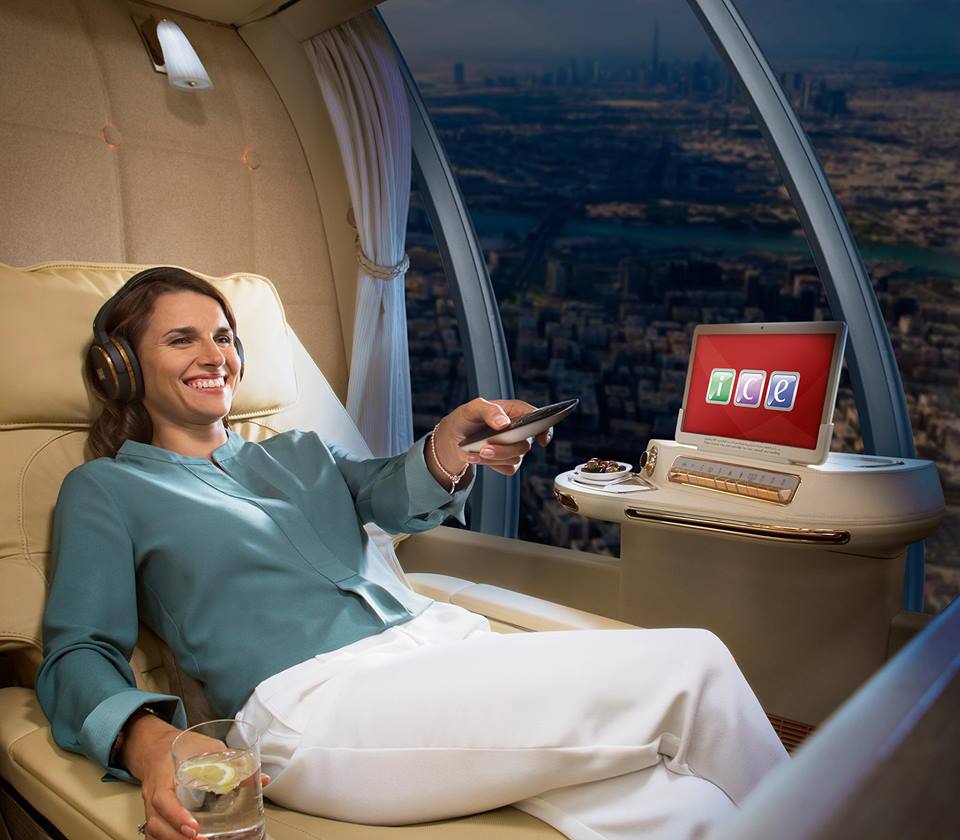 Hah!
As a point of comparison, in 2018 Emirates revealed the SkyLounge concept:
Emirates reveals SkyLounge, the most exclusive Onboard Lounge to be introduced on its Boeing 777X fleet from 2020. A completely transparent lounge with unmatched aerial views and unparalleled luxury, Emirates SkyLounge promises window views like no other.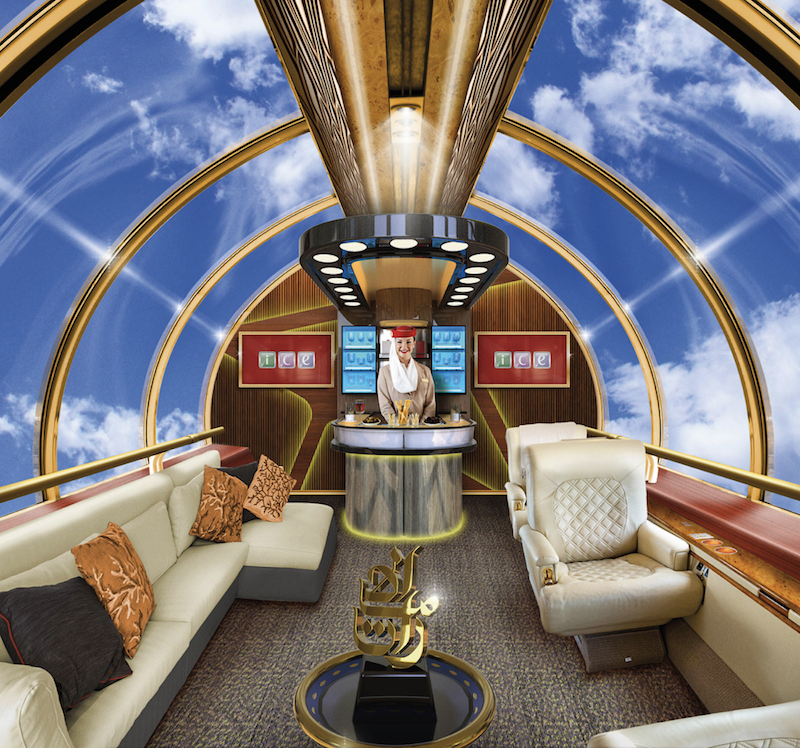 Then in 2017 Emirates revealed a new triple decker aircraft prototype:
Emirates unveils plans for the world's largest commercial aircraft. The triple-decker APR001 includes a swimming pool, games room, gym and park.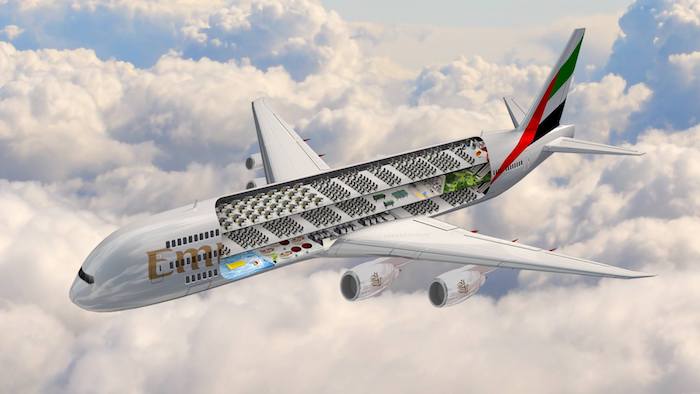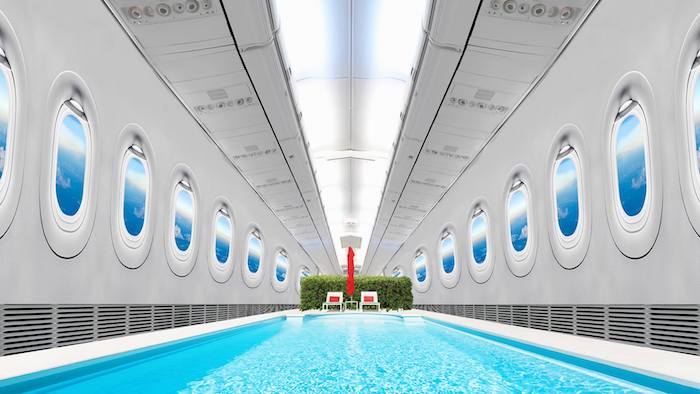 Well played, Emirates!