In July I wrote about how Emirates announced huge network reductions for a 45 day period from mid-May until late June 2019. This is because essential runway maintenance at Dubai airport means that for that period, the airport will only operate with a single runway, rather than two runways.
Dubai is the world's busiest dual runway airport (having taken the crown from London Heathrow), so Emirates could not possibly operate their full schedule with a single runway at their global hub in Dubai.
The network reductions were spread across a range of destinations, and Australian flights were not immune. Australia is a very important market for Emirates — they're one of the biggest international airlines operating flight to and from Australia.
In general, the aircraft types were not changed for the 45 day reduction, but where there were multiple Emirates flights on a particular route each day, the frequency would be dropped (i.e. from three to two flights per day) or if the route was daily, the frequency may have been dropped to less than daily (i.e. perhaps down to four flights per week).
Per Airline Route, Emirates has also now announced changes to several Australian routes for the northern winter season (October 2018 to March 2019), so these are outside of/before the 45 day runway window.
Adelaide
Rather than the daily Boeing 777-300ER service, Emirates will instead use the smaller 777-200LR for flights to Adelaide from October 8-30, 2018, as well as February 1 through March 30, 2019. The 777-200 does not have first class, so will only be operating with business and economy.
Emirates is in the process of reconfiguring their 777-200LRs to feature a 2-2-2 configuration in business class (rather than the 2-3-2 seats on their other 777s), and Emirates have confirmed that Adelaide will receive the reconfigured 777-200LRs.
I spent the first 23 years of my life living in Adelaide with its small aviation market, and while it's great to see Emirates service to Adelaide, I could never understand how there was any first class demand, so am surprised they flew a 777-300ER to Adelaide to begin with.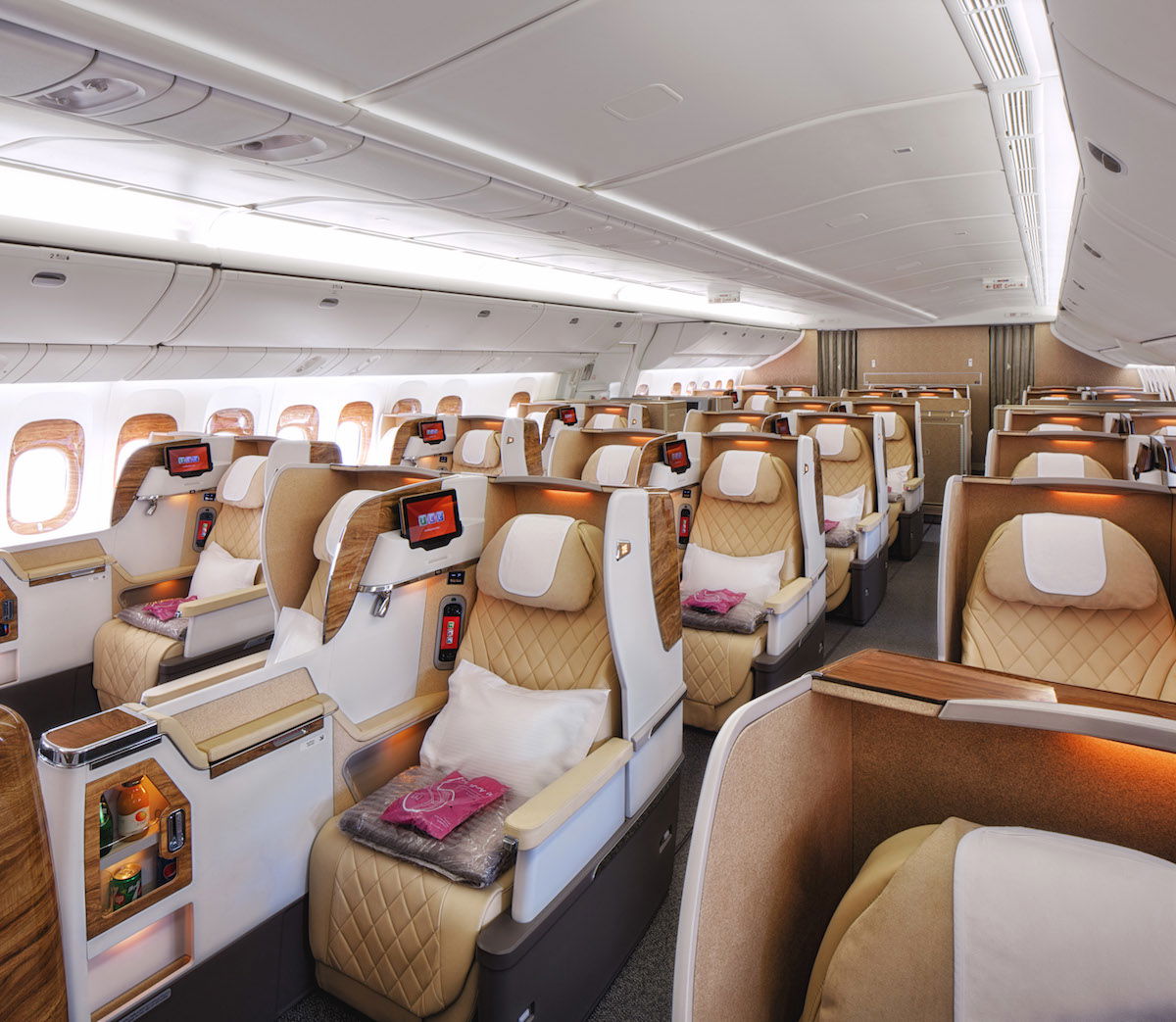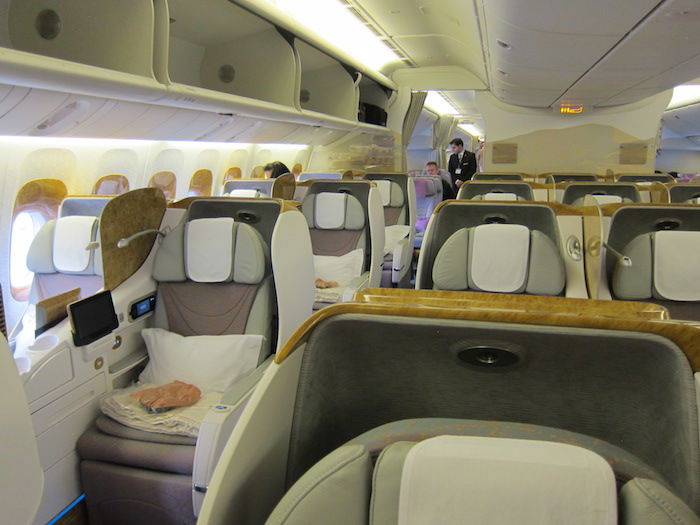 Melbourne
For the period from November 2-20, 2018, and January 15 through March 30, 2019, the daily A380 service from Dubai to Melbourne (via Singapore), will be downgraded to a Boeing 777-300ER.
While both aircraft types still have first class, the 777-300ER does not feature an on board bar, or shower suites, and has a far inferior 2-3-2 angled flat business class seat, rather than the more industry standard 1-2-1 fully flat seat with direct aisle access.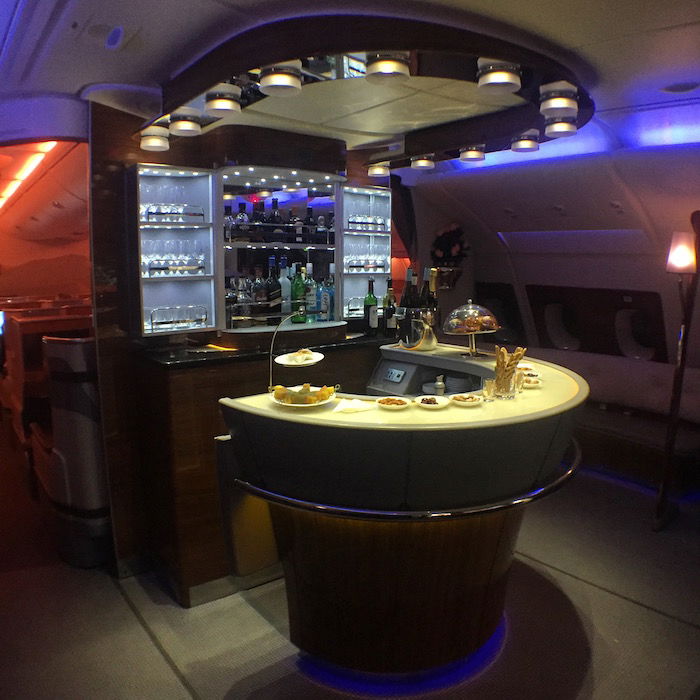 Sydney
From January 15, 2019, onwards (with no end date given), the daily Emirates A380 service from Dubai to Sydney via Bangkok (EK418/EK419), will be operated by a Boeing 777-300ER, rather than an Airbus A380 EK404/EK405.
The non stop A380 services from Dubai to both Melbourne and Sydney are not changing.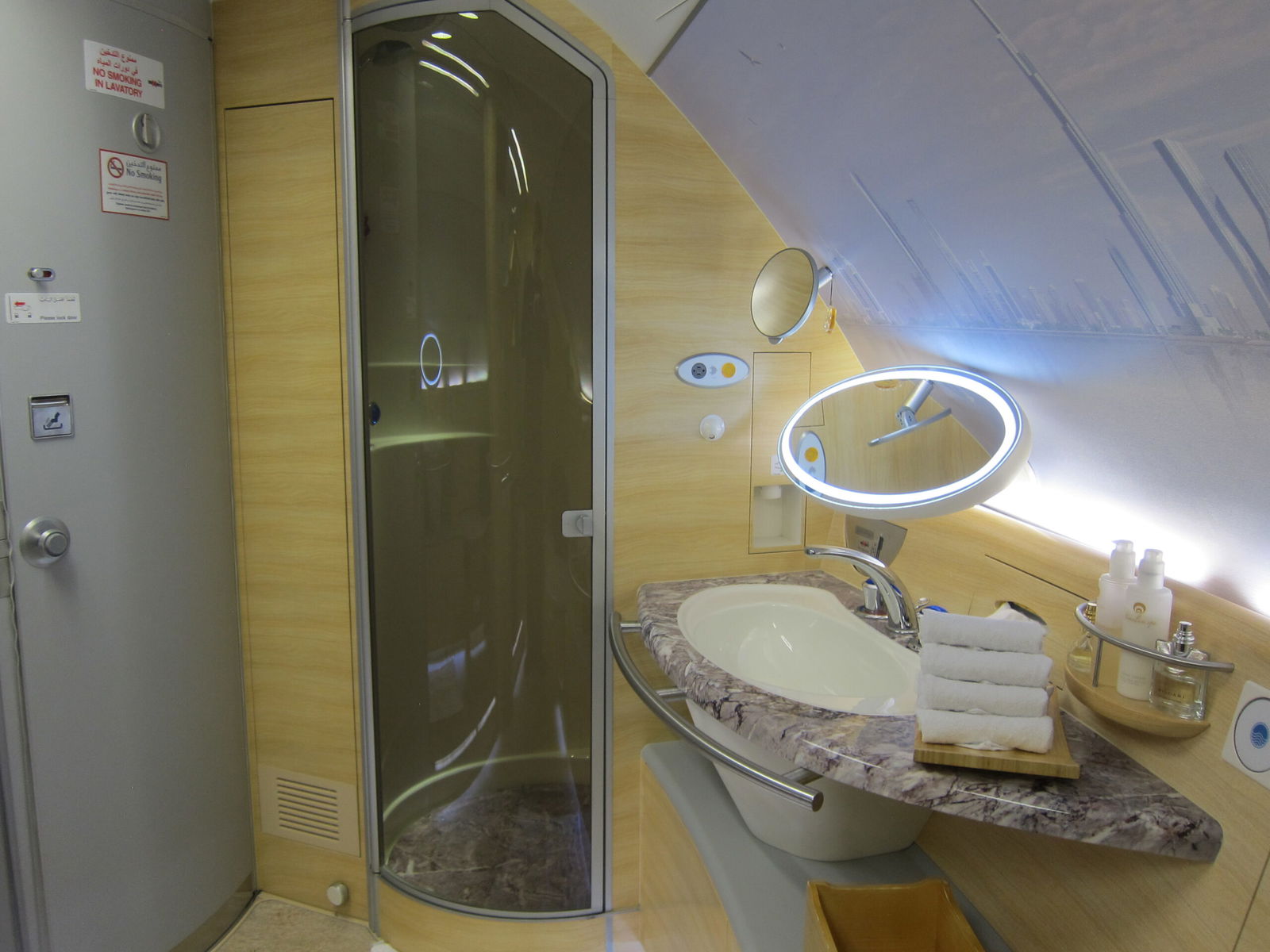 Perth
Emirates will reduce flights to Perth from 14 to 11 per week for the period November 7-28, 2018, and February 2 through March 30, 2019. EK424 will not run on Mondays, Wednesdays and Saturdays, with EK425 not operating on Tuesdays, Thursdays and Sundays.
The aircraft types will not change.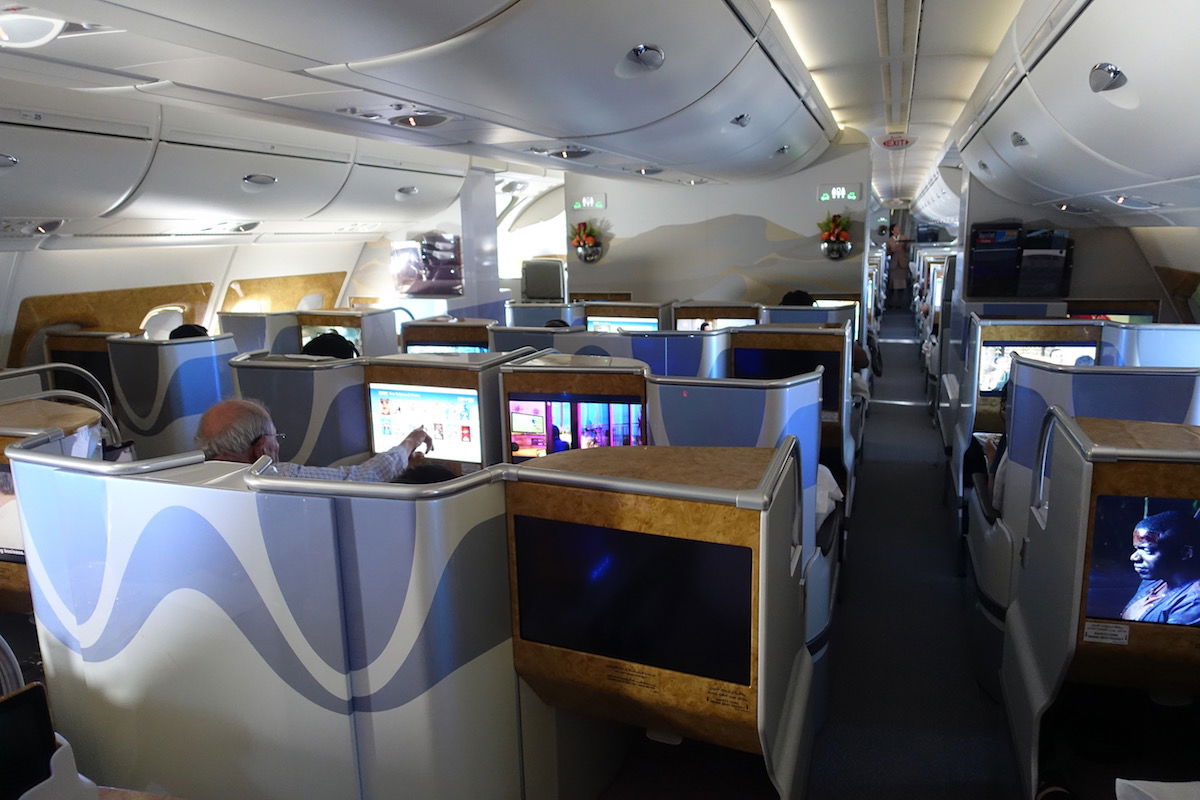 Bottom line
Hopefully these reductions will just be for the quieter northern winter months, although I could definitely see the Adelaide downgrade being permanent but given the business seats will be improved it's probably a net positive for Adelaide.
If you are booked on a flight that has suffered an equipment downgrade you may wish to contact Emirates to see if you can be moved to another service with the original aircraft type you booked, especially if you are in business class on a flight downgraded from an A380 to a B777.
There are no changes to Brisbane services announced at this time.
Are you booked on an Emirates flight to Australia over the next six months?