There's no doubt Emirates is one of the "frilliest" airlines out there, from their onboard bar to onboard shower. They're probably my favorite airline in the world to fly, thanks to the fact that I never get bored on them.
Based on the programs they undertake, you sometimes have to wonder if money is even an object for them. I mean, they just announced a 500 million dollar investment in their wine program, for example.
But the most spectacular drink they serve aboard isn't wine, but rather their cognac.
Emirates serves Hennessy Paradis in first class.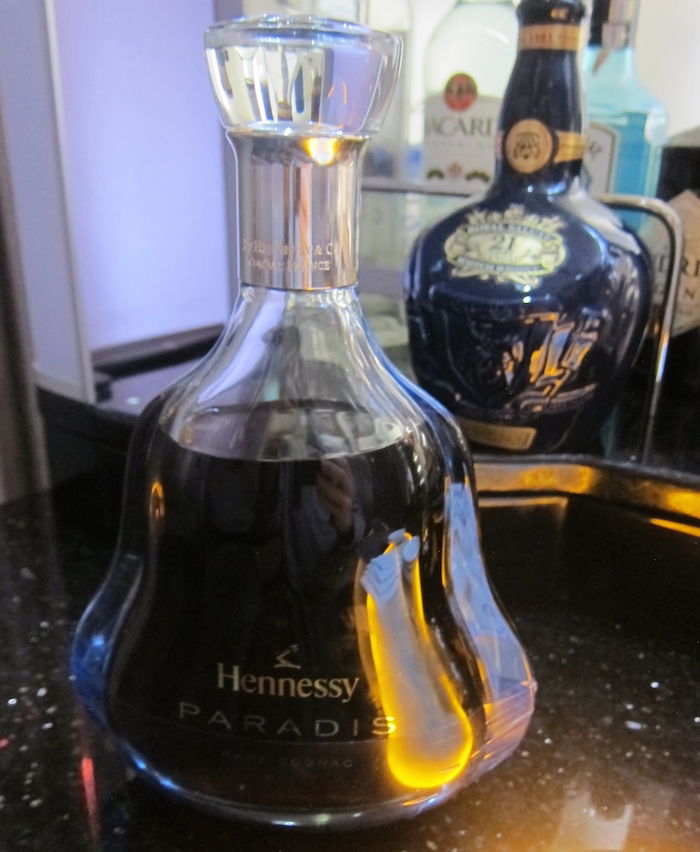 They typically stock it in the social area in front of the first class cabin, so first class passengers can serve themselves. Upon request you can also have it at the business class bar.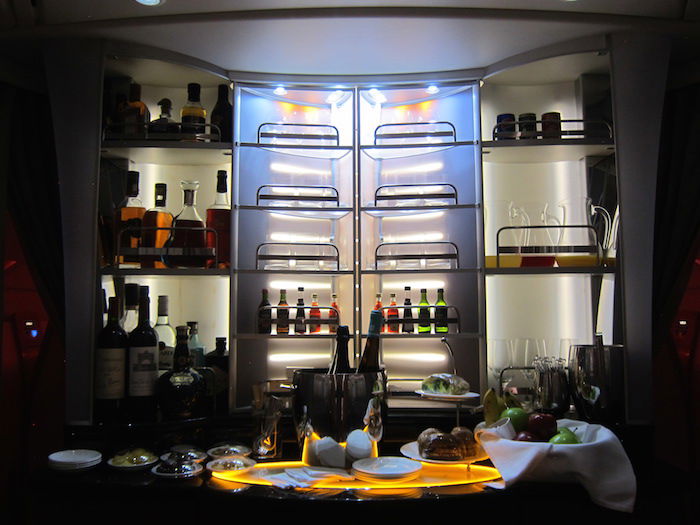 How expensive is it? Well, when I had lunch at the top of the Burj Khalifa in Dubai, it was on the menu for 450AED (~120USD) per glass, or 10,500AED (~2,900USD) per bottle. But of course those are the prices at the highest up restaurant in the world, and the altitude isn't the only thing that's the highest at that place. 😉

More realistically, it's about 750USD per bottle at retail.
Anyway, Emirates is slowly discontinuing serving Hennessy Paradis. Until they run out of their stock they'll continue to offer it at the first class bar, but they're eventually replacing it with Hennessy Prive. While I haven't had it I assume it's still a very good cognac, though it's obviously not quite to the level of Hennessy Paradis.
If you haven't had the chance to enjoy it, the good news is that my dad documented his enjoyment of it on our recent trip. 😉
So if you have an upcoming Emirates flight, be sure to enjoy a glass of Hennessy Paradis. Or on second thought, don't, because it will only make them run out sooner. 😉