Nowadays we see airlines forge partnerships more freely than ever before, and we just saw the introduction of one that I'd consider to be pretty amusing.
How airline partnerships are changing
Airline partnerships have evolved over the years. Back in the day airlines largely formed partnerships based on the "big three" global alliances, which is logical enough. These have been around for just over 20 years, and largely reshaped the global airline landscape.
However, over time that has evolved. It's only logical that airlines see value in partnerships beyond the traditional alliances. After all, how much can over a dozen airlines really have in common?
We see this in a variety of forms. For example, on a high level Qantas is both a member of the oneworld alliance, and Qantas also has a joint venture with Emirates, both of which are pretty important to them.
On a more limited scale, Cathay Pacific is in oneworld and Air Canada is in Star Alliance, but the two airlines have a limited codeshare agreement.
There are lots of opportunities for airlines to partner together in a mutually beneficial way.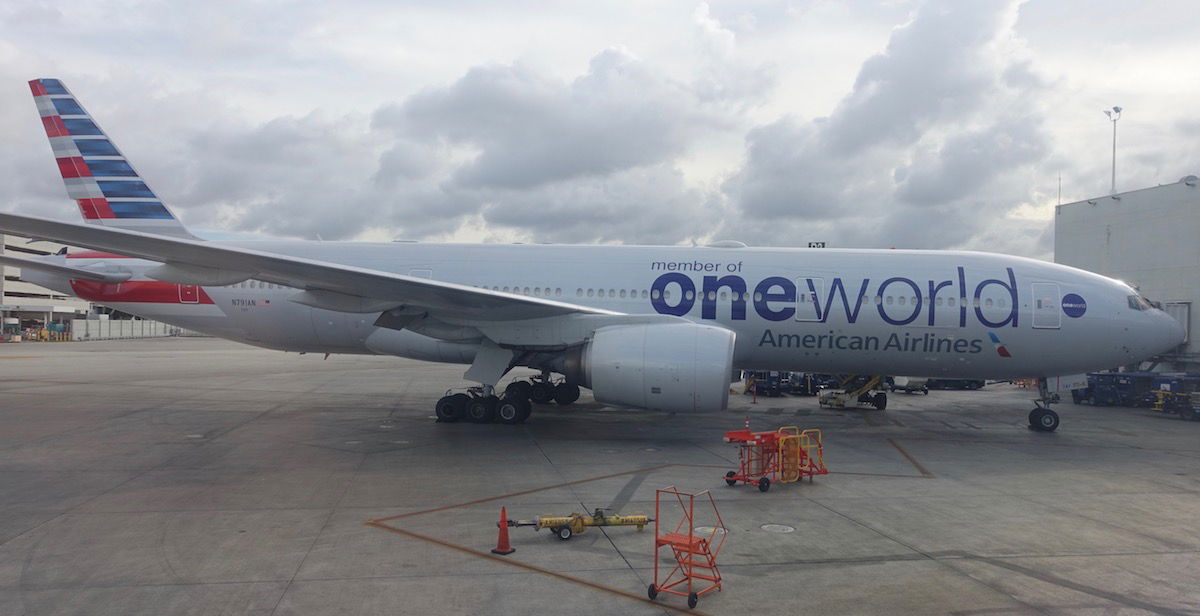 Emirates & China Southern announce partnership
Today Emirates and China Southern have announced a partnership that will see the two airlines entering into a codeshare agreement. This represents Emirates' first codeshare partnership with a Chinese carrier.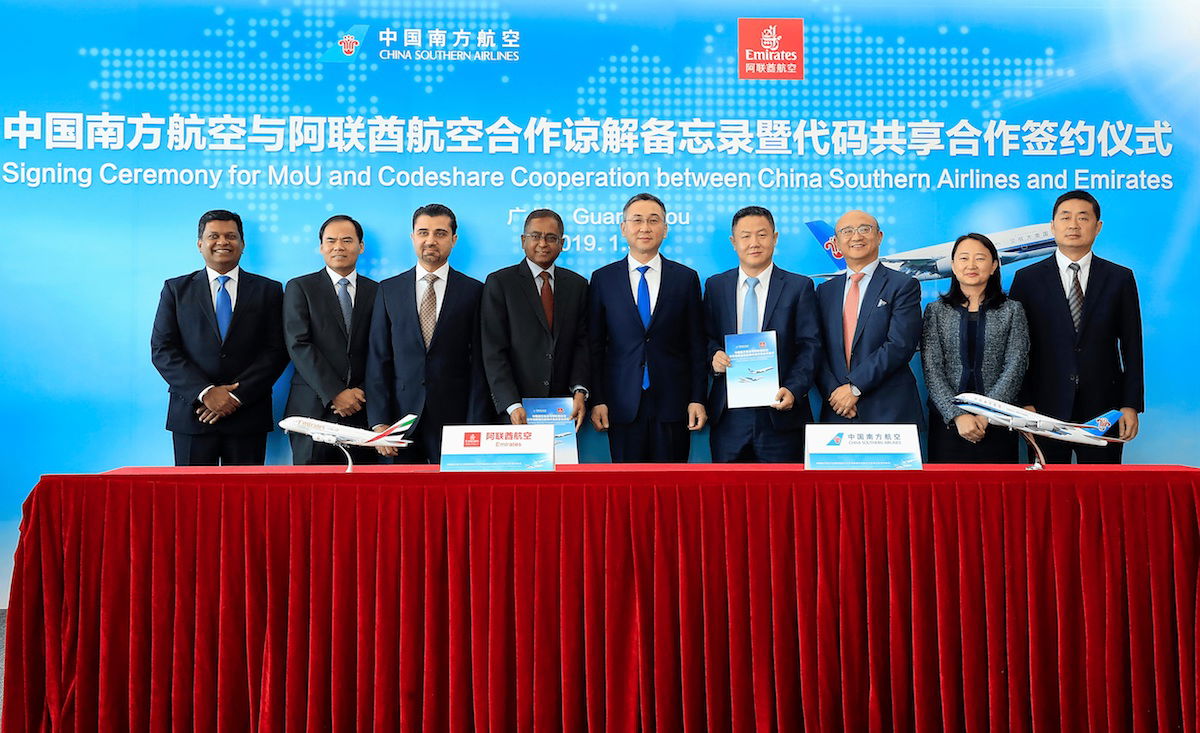 This agreement covers 18 routes, including domestic points in China, as well as Middle Eastern and African destinations out of Dubai.
China Southern flies to Dubai, so this will allow them to offer connectivity beyond Dubai, for those looking to travel further. They'll offer codeshares on flights to Cairo, Dammam, Jeddah, Kuwait, Lagos, Muscat, Riyadh, and Seychelles.
Similarly, in China Emirates flies to Beijing, Guangzhou, Hong Kong, and Shanghai, so they'll be able to sell tickets to other destinations within China for passengers booking those flights, including to Chengdu, Chongqing, Fuzhou, Kunming, Nanjing, Qingdao, Xiamen, and Xi'an.
The UAE also allows visa free entry for Chinese nationals, so this will allow them to plan a stopover in Dubai enroute to other destinations.
With a codeshare agreement, customers will benefit from the simplicity of purchasing connecting flights using one reservation, and a smooth ticketing, check-in, boarding, and baggage check experience.
As of now this partnership just covers codesharing, but long term we could see them working together on freight, frequent flyer benefits, lounge access, and other airport collaboration.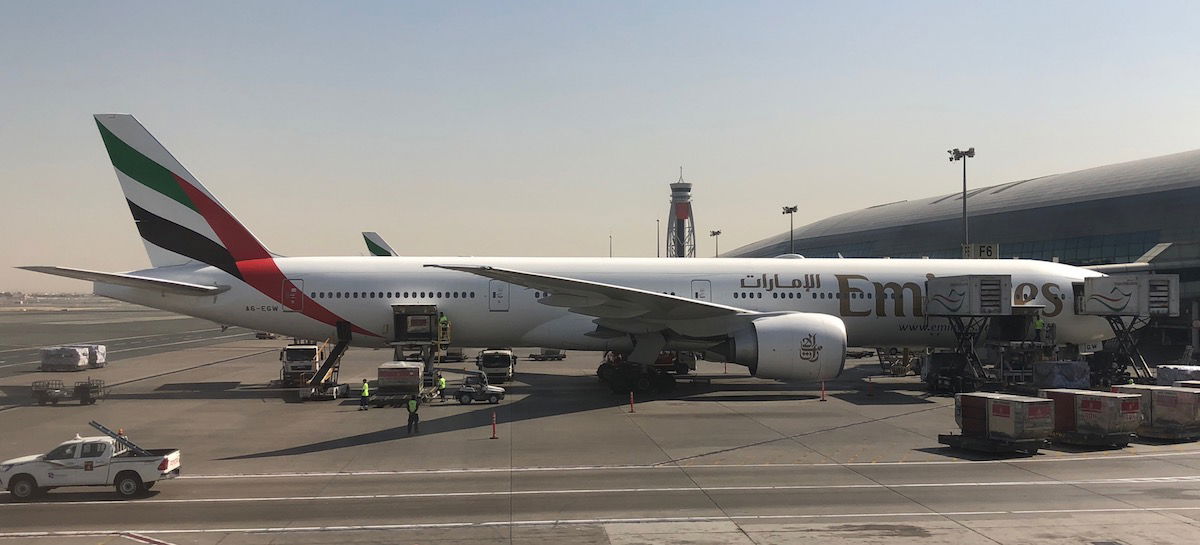 Why this partnership is sort of funny
Like I said above, just about anything goes when it comes to airline partnerships nowadays.
What makes this sort of funny is what airlines own stakes in China Southern:
In 2017, American bought a stake in China Southern; the "big three" US airlines are known for their dislike for the "big three" Gulf carriers, so I'm sure American isn't too happy with this agreement
In 2018, Qatar Airways bought a stake in China Southern, seemingly at least partly to troll American Airlines, so I'm sure American wasn't happy about that at all; now China Southern is partnering with Emirates, which is quite literally an enemy of Qatar Airways, as the two countries don't have diplomatic relations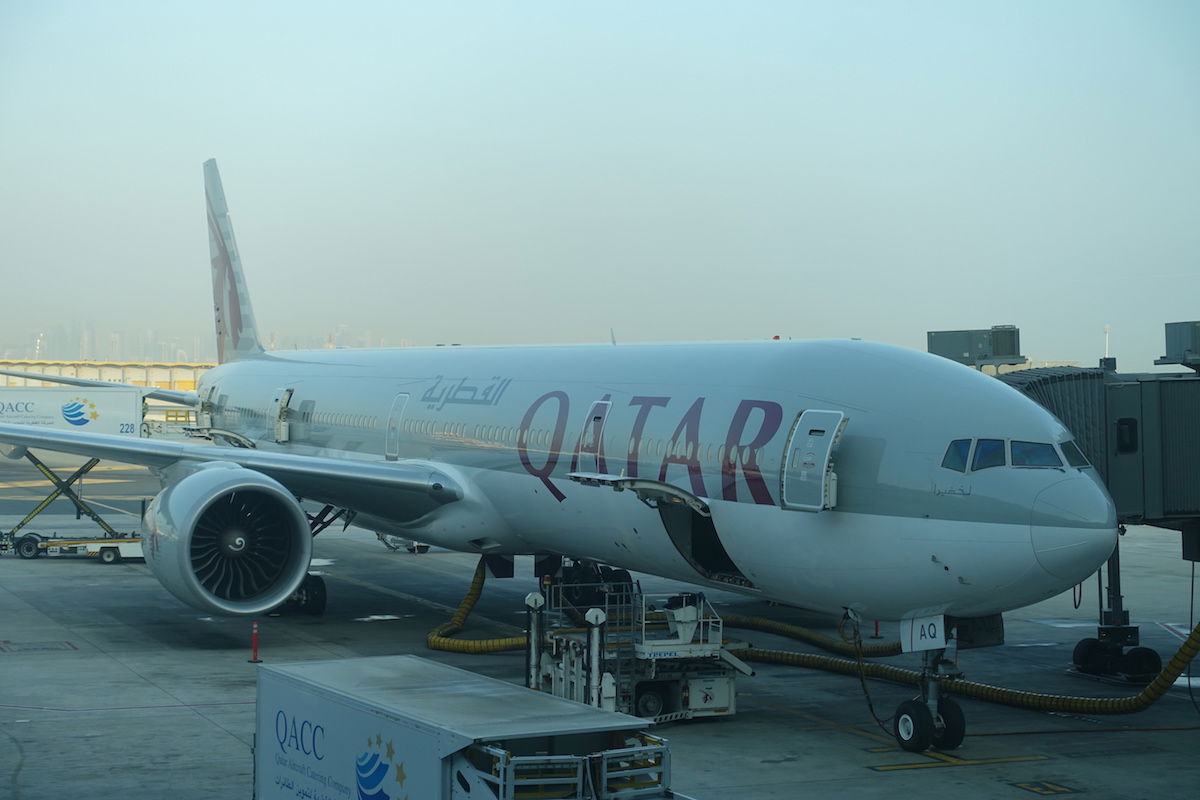 Bottom line
We're increasingly seeing airlines forge partnerships on a case-by-case basis, and for the most part that makes sense. But sometimes it does create situations that I'd consider to be pretty funny.
Being a minority shareholder doesn't entitle you to veto partnerships, though it does seem sort of funny to see just how varied their partnerships have become.
I think the strangest thing here isn't the American ownership stake, but rather the Qatar Airways ownership stake, given that Qatar and the UAE don't have diplomatic relations.