At the beginning of the year Emirates gave the A380 a new lifeline. For years it had looked like production of the A380 would end, given that the plane hadn't worked out the way Airbus had hoped, with very few new orders in the past few years.
Emirates loves the A380, and has over 100 of them in their fleet. They've been able to use the A380 to scale their operations in a way that no other airline has. Other airlines have instead opted for the 787 or A350, which are smaller aircraft that are easier to fill.
At the beginning of the year Emirates signed a memorandum of understanding to acquire 36 additional Airbus A380 aircraft, including 20 firm orders and the option for 16 more. The deal is valued at 16 billion USD based on list prices, though I think it's safe to assume that Emirates got significant discounts.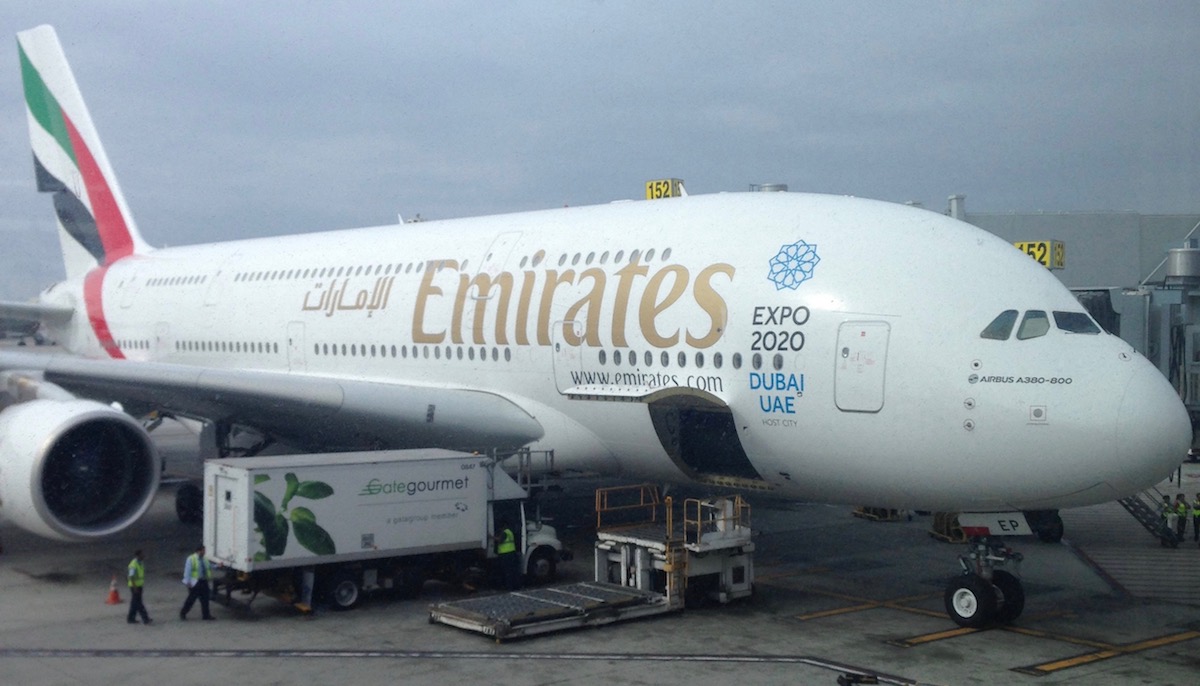 Anyway, while this deal sounded like a sure bet, it looks like it may unfortunately be in trouble.
Bloomberg is reporting that an impasse has been reached regarding the engines of these newly ordered A380s. People familiar with the matter say there have been drawn out talks regarding the price and fuel burn of Rolls-Royce engines that are already falling short when it comes to performance parameters.
This has caused a missed deadline that could delay the first delivery past 2020, or worse, could possibly lead to changes to the order.
What's interesting here is that Emirates doesn't actually have another option for the A380 engine anymore. When Emirates first started taking delivery of the A380 they used engines provided by a joint venture between General Electric and Pratt & Whitney.
But then they made the switch to Rolls-Royce a few years ago, and now General Electric and Pratt & Whitney aren't interested anymore, having turned their focus to other programs instead (which makes sense, given how few A380s are in production anymore).
So I guess we better hope that Emirates, Airbus, and Rolls-Royce can work together to find an acceptable solution, or else the future of the A380 may once again be in trouble in the near future.
(Tip of the hat to Scott)