While seemingly unrelated to the issues that grounded the 737 MAX back in early 2019, this still isn't a good look for Boeing, given that the plane has just been recertified by many aviation authorities around the globe.
Boeing 737 MAXs grounded over electrical issues
Boeing is recommending that 16 airline customers ground some Boeing 737 MAXs over potential electrical issues. Per Boeing's announcement:
Boeing has recommended to 16 customers that they address a potential electrical issue in a specific group of 737 MAX airplanes prior to further operations. The recommendation is being made to allow for verification that a sufficient ground path exists for a component of the electrical power system.

We are working closely with the U.S. Federal Aviation Administration on this production issue. We are also informing our customers of specific tail numbers affected and we will provide direction on appropriate corrective actions.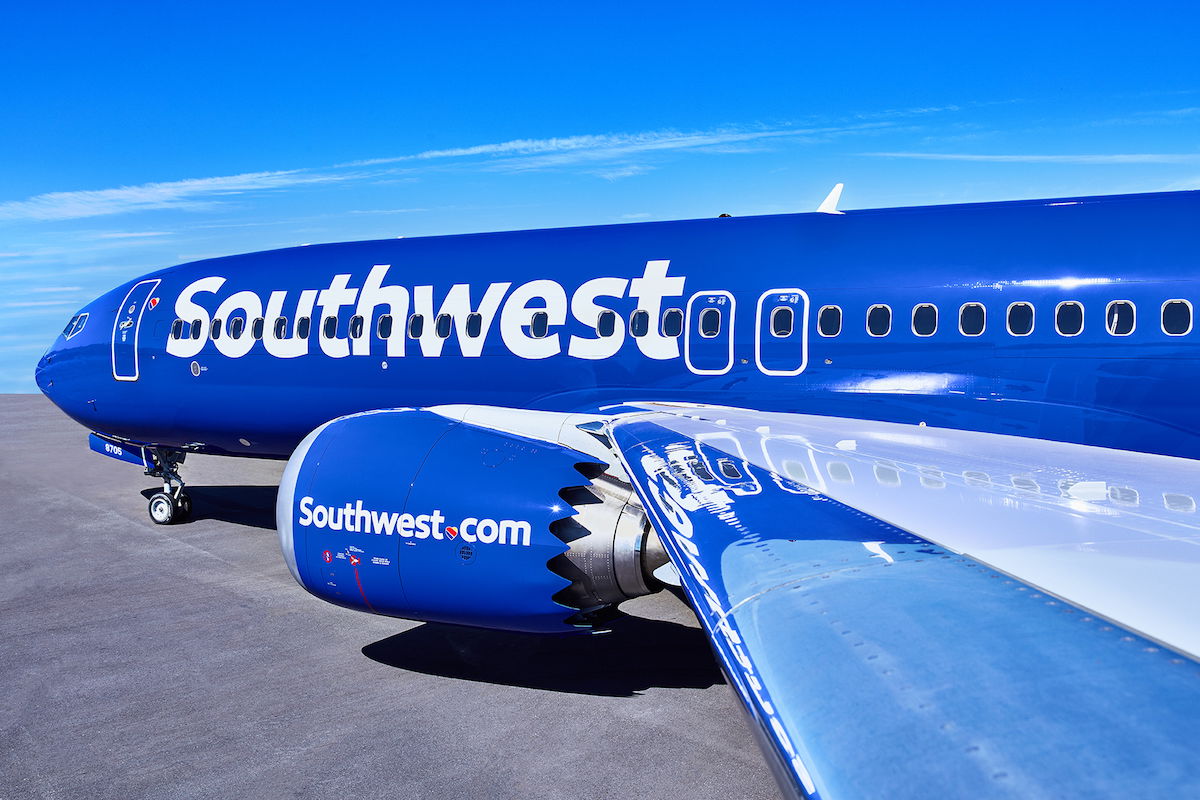 Southwest is grounding part of its 737 MAX fleet
Which airlines are impacted?
Boeing is simply stating that 16 airline customers are potentially impacted by this, but hasn't clarified which airlines. In the US it appears that all operators of the 737 MAX are impacted, including:
Four of four Alaska Airlines Boeing 737 MAXs
17 of 41 American Airlines Boeing 737 MAXs
16 of 30 United Airlines Boeing 737 MAXs
30 of 58 Southwest Airlines Boeing 737 MAXs
As you can see, those aren't the entire 737 MAX fleets that most of these airlines operate, so only a subset of 737 MAXs are impacted by this. You can expect we may see some flight cancelations and delays in the coming days, as airlines try to find aircraft replacements for some 737 MAXs.
To be clear, this is completely unrelated to the MCAS issues that contributed to two Boeing 737 MAXs crashing, and then the planes eventually being grounded for around 20 months. It's not totally unusual for certain fleet types to be grounded over newly discovered issues, though suffice to say that the timing here isn't ideal.
That's especially true as Chinese regulators still haven't approved the 737 MAX returning to service, though rumor has it that they were getting close. I can't imagine this update will help with that goal, especially given the politics involved.
United is grounding part of its 737 MAX fleet
Bottom line
New electrical issues have been discovered with the Boeing 737 MAX, which means 16 airlines will have to ground at least some of their aircraft. This includes some flights operated by American, Southwest, and United.
Only time will tell if we're talking about a very brief grounding, or if this has the potential to last longer. One thing's for sure — this isn't good for airlines, especially for US airlines, as the demand for domestic travel is surging.