El Al has didn't have all that much of an aspirational premium cabin product to begin with, though it looks like they're finally (slightly) updating their first and business class products on the 747s flying to New York's JFK Airport.
Here's how they describe the new business class product:
EL AL is redesigning the look of its seats, enlarging the pitch between rows for the comfort of its Business Class passengers, and upgrading to "Bed Like" seats for a comfortable, more pleasant experience on flights to/from New York (JFK).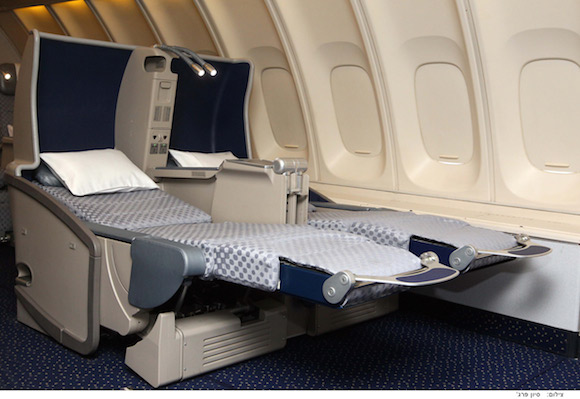 And here's how they describe the new first class product:
EL AL offers its First Class customers an intimate, newly restyled cabin with a prestigious look. The seats have been redesigned and re-upholstered in a faux leather fabric, bestowing a fresh and elegant look to the seats and to the entire cabin. A minibar has been installed for the convenience of First Class passengers.
Now, these changes are mostly "lipstick on a pig," though they'd be hard pressed to make the new product sound (or look!) any less appealing.
While their website suggests the reconfigured 747s will only fly to JFK as of May 2014, they're actually already flying them there. To tell whether your flight feature the new or old configuration, take a look at the first class seatmap.
If the first class cabin has two rows, it'll be the new product: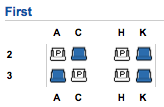 Meanwhile if it has three rows, it'll be the old product:
Keep in mind that El Al partners with American AAdvantage, which is the best way to redeem miles for El Al business class. It's worth noting that you can't redeem American miles for El Al first class, though. Furthermore, El Al is fairly stingy with releasing business class award space, so unless you're planning far in advance don't count on easily finding award space.
(Tip of the hat to Mac)