A couple of weeks ago Ben wrote about EgyptAir's plans for their new 787-9s this year.
They will be receiving the first of six they have on order, and the seat map suggests they will be installing a greatly improved 1-2-1 new business class product. It appears they will offer either a reverse herringbone or a staggered layout, all with direct aisle access. Either of these would be a significant upgrade on the product they currently have.
EgyptAir had filed the first 787 route to be from Cairo to Toronto, three times weekly, from October 2019.
They have now updated their schedule to reveal additional 787 routes to commence prior to October 2019. This isn't too surprising, since it's normal for airlines to first introduce new planes on shorter routes.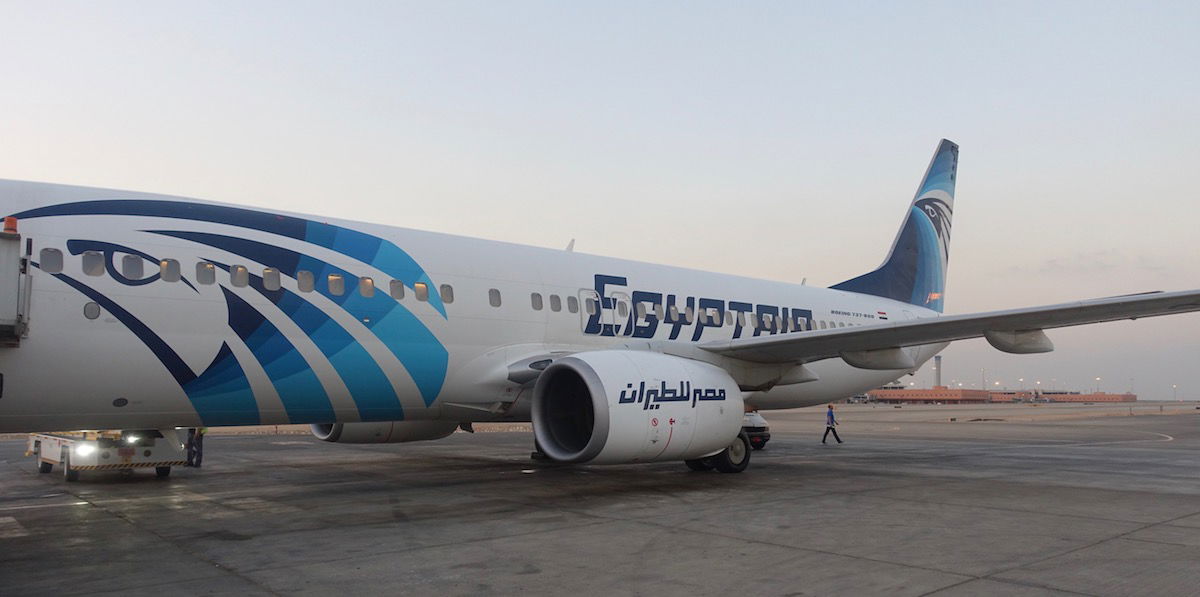 Per Airline Route, EgyptAir will operate Boeing 787-9s on the Cairo to Dubai route from May 30, 2019, to June 30, 2019, on the following flight, six times weekly:
MS910 Cairo to Dubai departing 10:35PM arriving 04:00AM (+1 day) [daily, except Wednesdays]
MS911 Dubai to Cairo departing 05:20AM arriving 07:00AM [daily, except Thursdays]
The 787 will then operate the flight daily from August 1, 2019.
The new aircraft will also operate from Cairo to Madrid from August 1, 2019, on the following flight:
MS753 Cairo to Madrid departing 09:35AM arriving 02:45PM (Daily)
MS754 Madrid to Cairo departing 3:45PM arriving 8:25PM (Daily)
The schedules of the Dubai and Madrid flights suggests they will operate both routes from August with the same aircraft frame.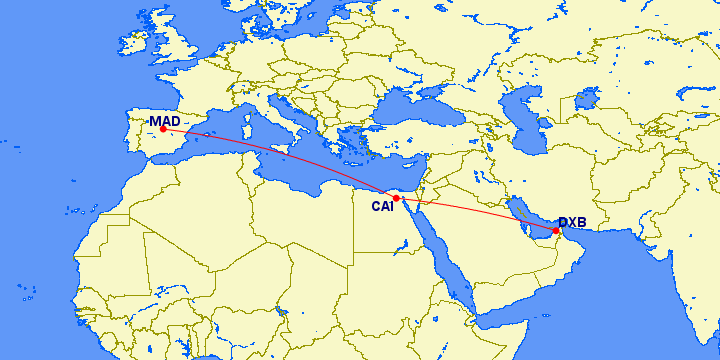 Toronto will still see the 787 from October 3, 2019, as previously reported, although currently the aircraft will operate the route four times weekly, rather than three.
I suspect they will have at least two 787s by the time they start flying the 787 to Toronto.
Bottom line
EgyptAir isn't my favourite airline, but it's great to see they are improving their passenger experience both with new planes and what should be a greatly improved business class hard product.
Have you flown EgyptAir?