In late 2022, I first wrote about Beond Airlines, a fascinating premium airline startup. The airline is now a few weeks from launching operations. I'm excited to see this business model evolve, as I'm both intrigued and confused.
The details of Beond Airlines
Beond Airlines is an all-business class airline with lofty expansion goals. The airline is headquartered in Dubai, but its first hub is in the Maldives. The airline is billing itself as "the world's first premium leisure airline." I'm a bit confused by that claim, as you'd think that La Compagnie would qualify as that. Or is the distinction that New York to Paris isn't a leisure market? Anyway…
Beond Airlines is now weeks from launching operations, and the company has outlined everything we can expect, from the fleet, to the route network, to the passenger experience.
Beond Airlines fleet
Beond Airlines is launching operations with an Airbus A319, which is registered in the Maldives (this is also where the company's Air Operator's Certificate is). The first aircraft has the registration code 8Q-FBA, and it's roughly 20 years old, having first flown for EasyJet, before being transfered to some other airlines. The A319 features just 44 business class seats, in a 2-2 configuration. I've gotta say, the Beond Airlines livery is gorgeous.
The airline intends to take delivery of an Airbus A321 in late 2023, which is expected to feature 68 fully flat business class seats. Then in 2024, the airline intends to take delivery of its first Airbus A321LR, which is also expected to feature 68 fully flat business class seats.
What's wild is the carrier's growth plans beyond that. Within five years, Beond Airlines hopes to have a staggering 32 aircraft in its fleet.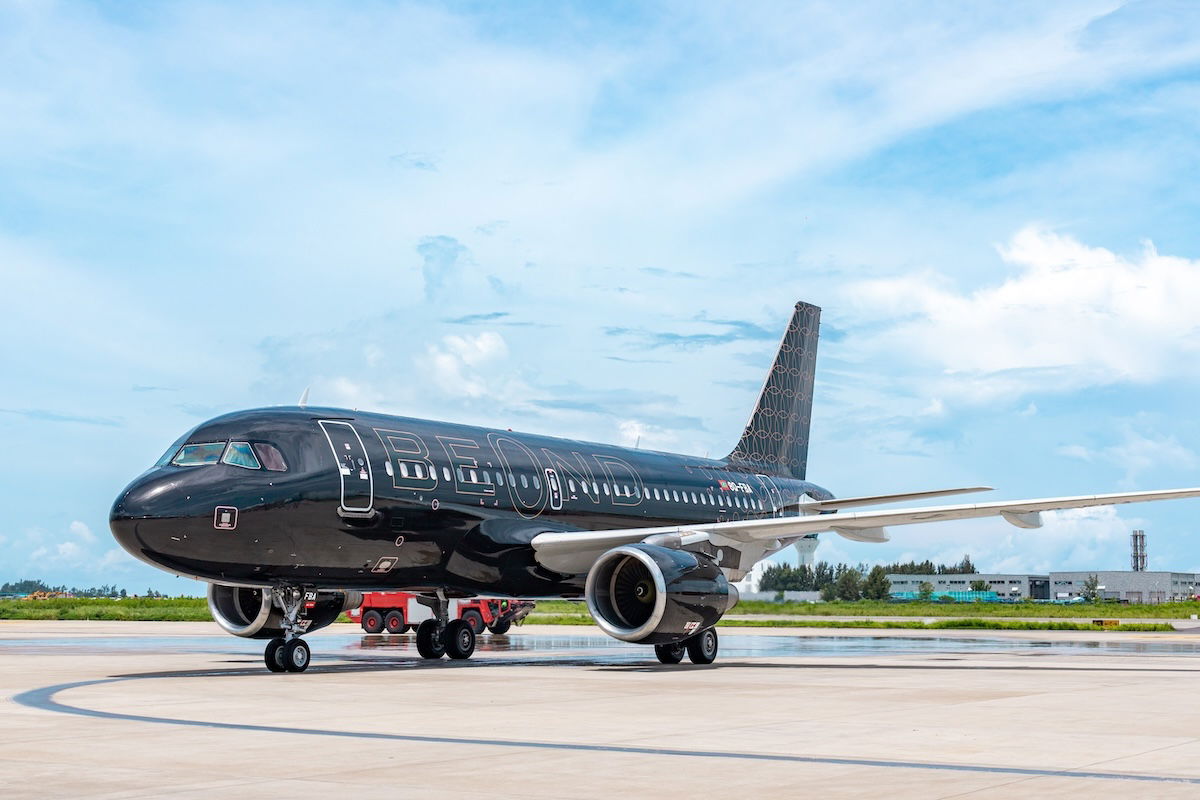 Beond Airlines destinations & routes
Beond Airlines is launching passenger operations as of November 2023:
As of November 9, 2023, the airline will launch flights between Male (MLE) and Riyadh (RUH)
As of November 15, 2023, the airline will launch flights between Male (MLE) and Munich (MUC), with a refueling stop in Dubai
As of November 17, 2023, the airline will launch flights between Male (MLE) and Zurich (ZRH), with a refueling stop in Dubai
The airline intends to launch flights from Male (MLE) to Dubai (DXB) and Milan (MXP) as of March 2024, though tickets aren't yet on sale
Within five years, the airline intends to use its fleet of 32 aircraft to fly to 60 destinations around the globe.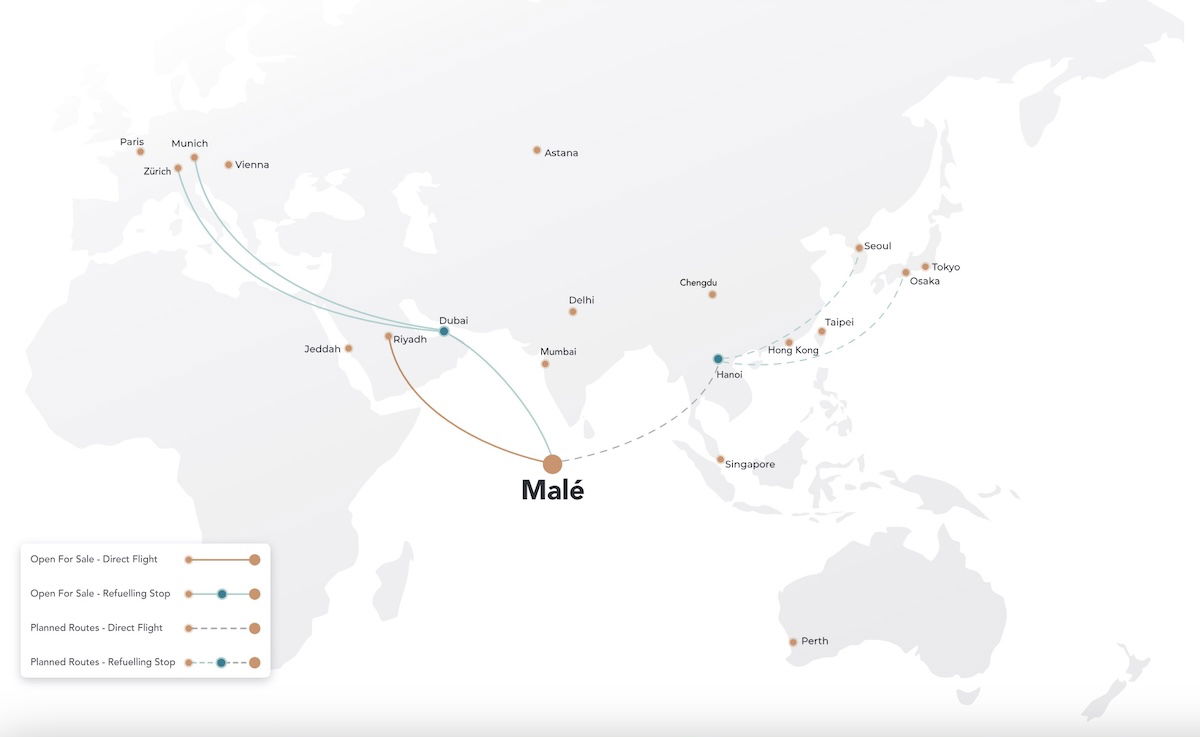 Beond Airlines cabin & seats
Beond Airlines has fully flat seats in a 2-2 configuration. The seats are designed by Optimares, and the airline has already ordered these seats for future aircraft, so you can expect them on other aircraft as well.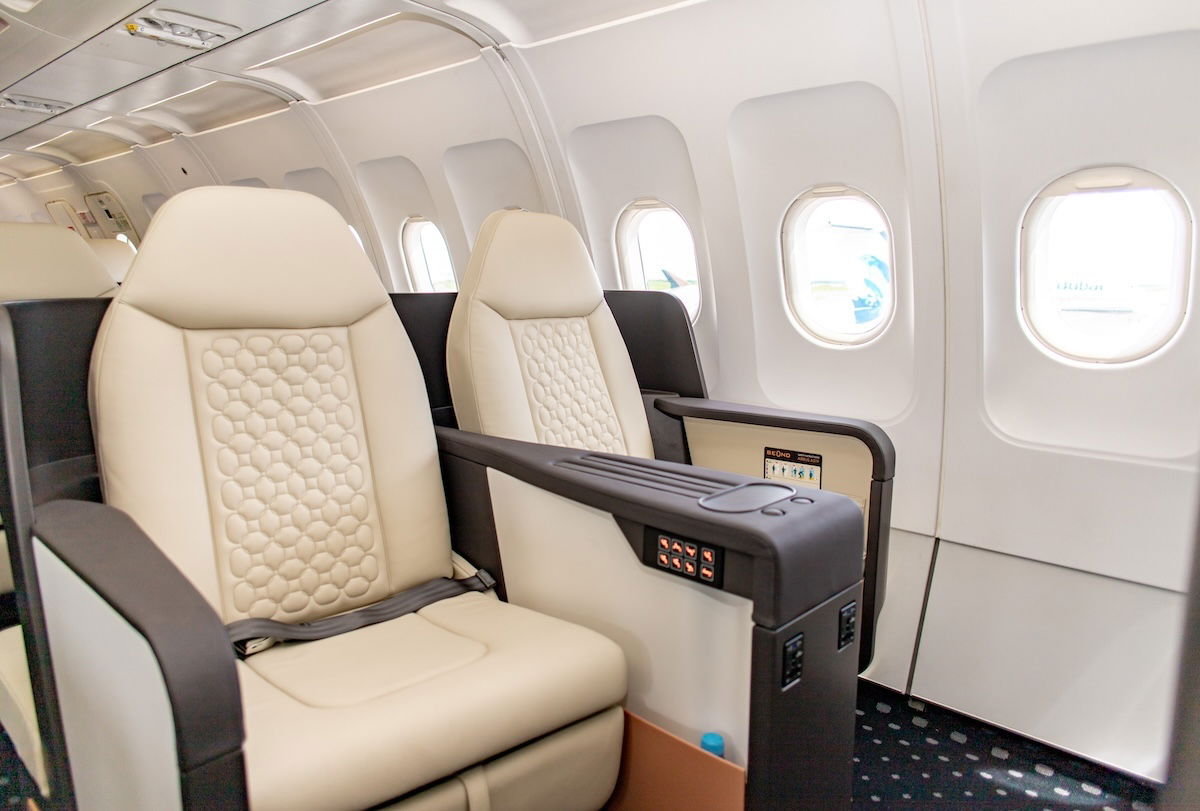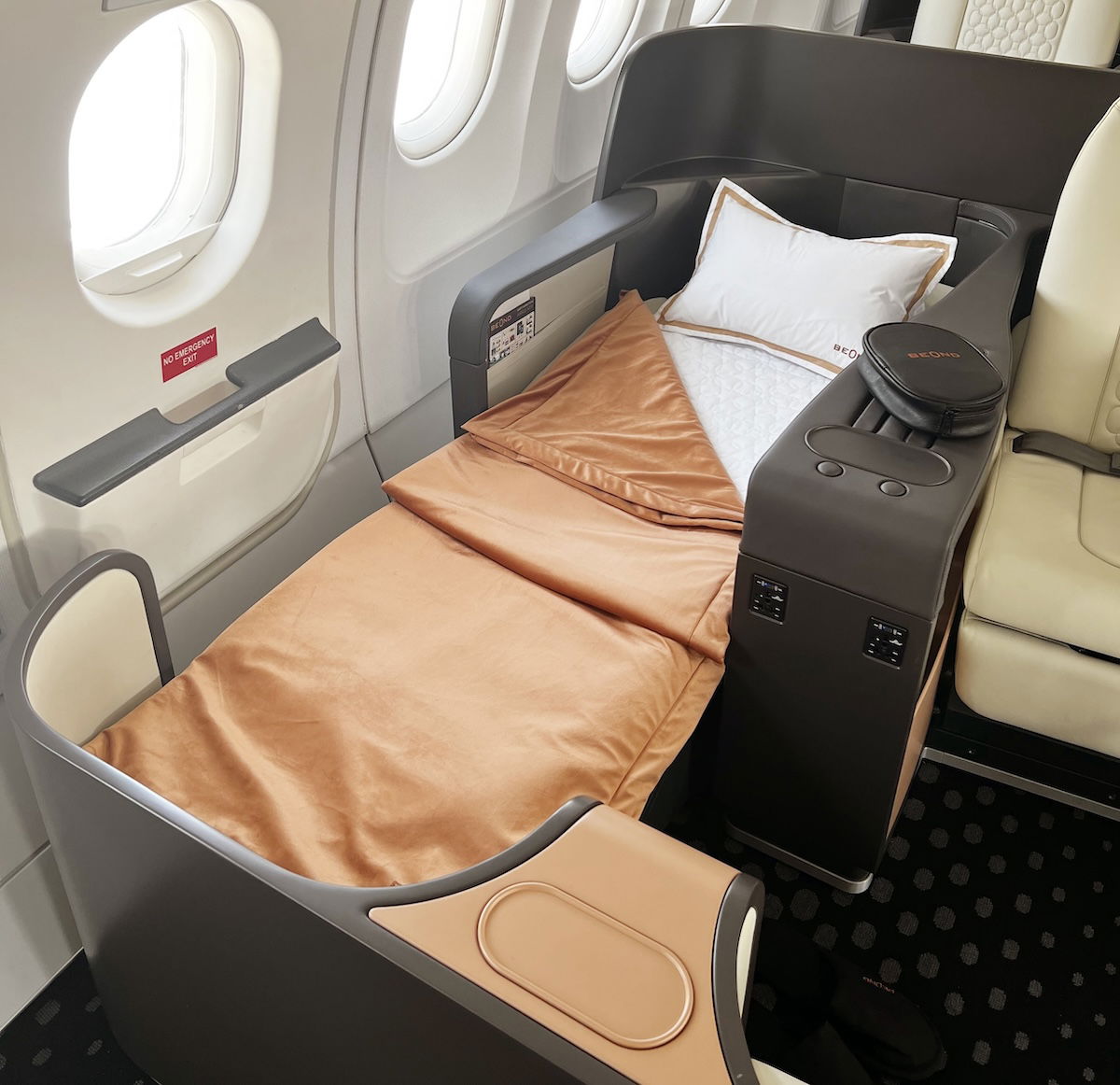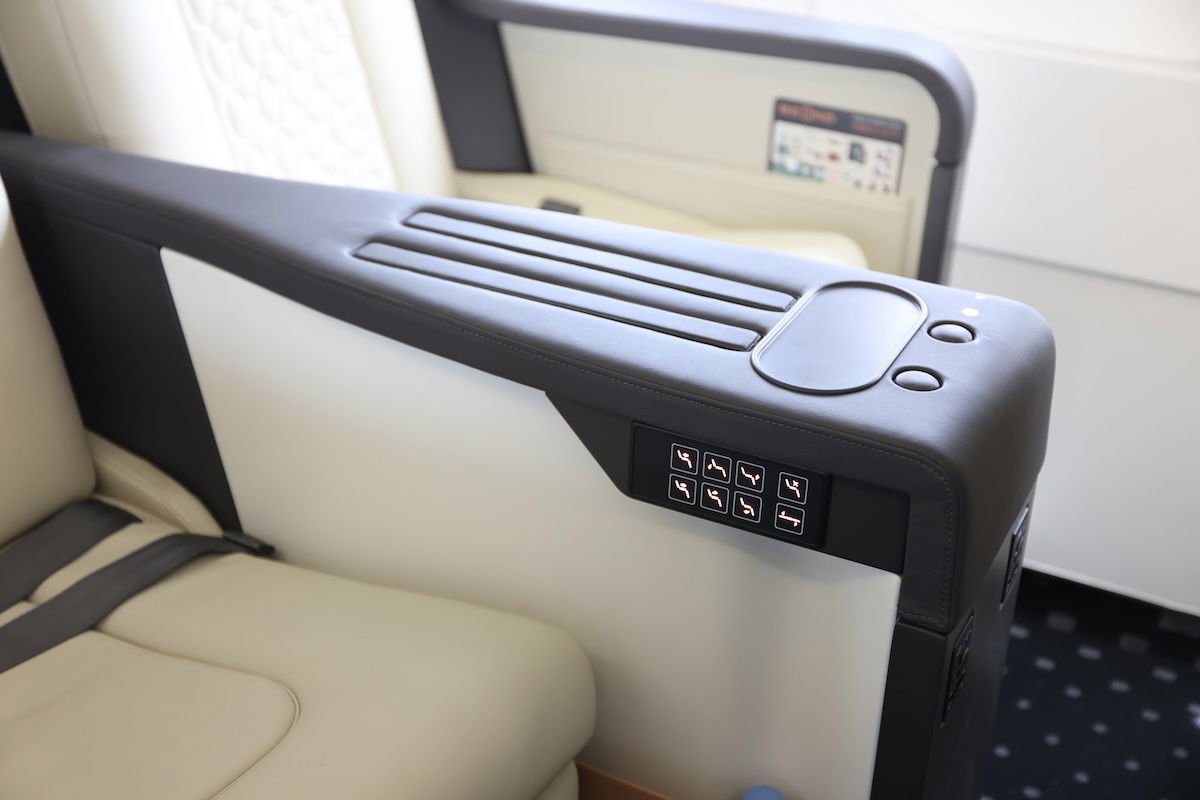 Rather than having traditional personal televisions, the airline is distributing iPads to passengers, and they can be placed in the personal device holders.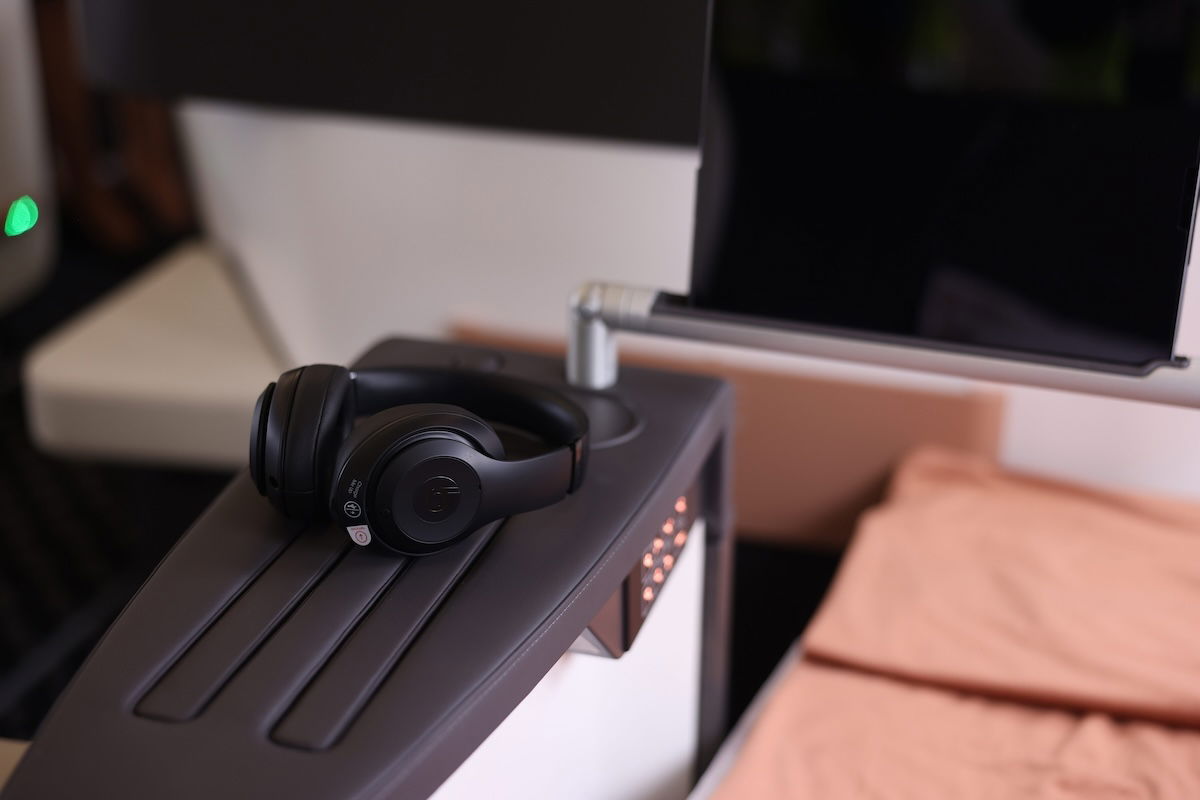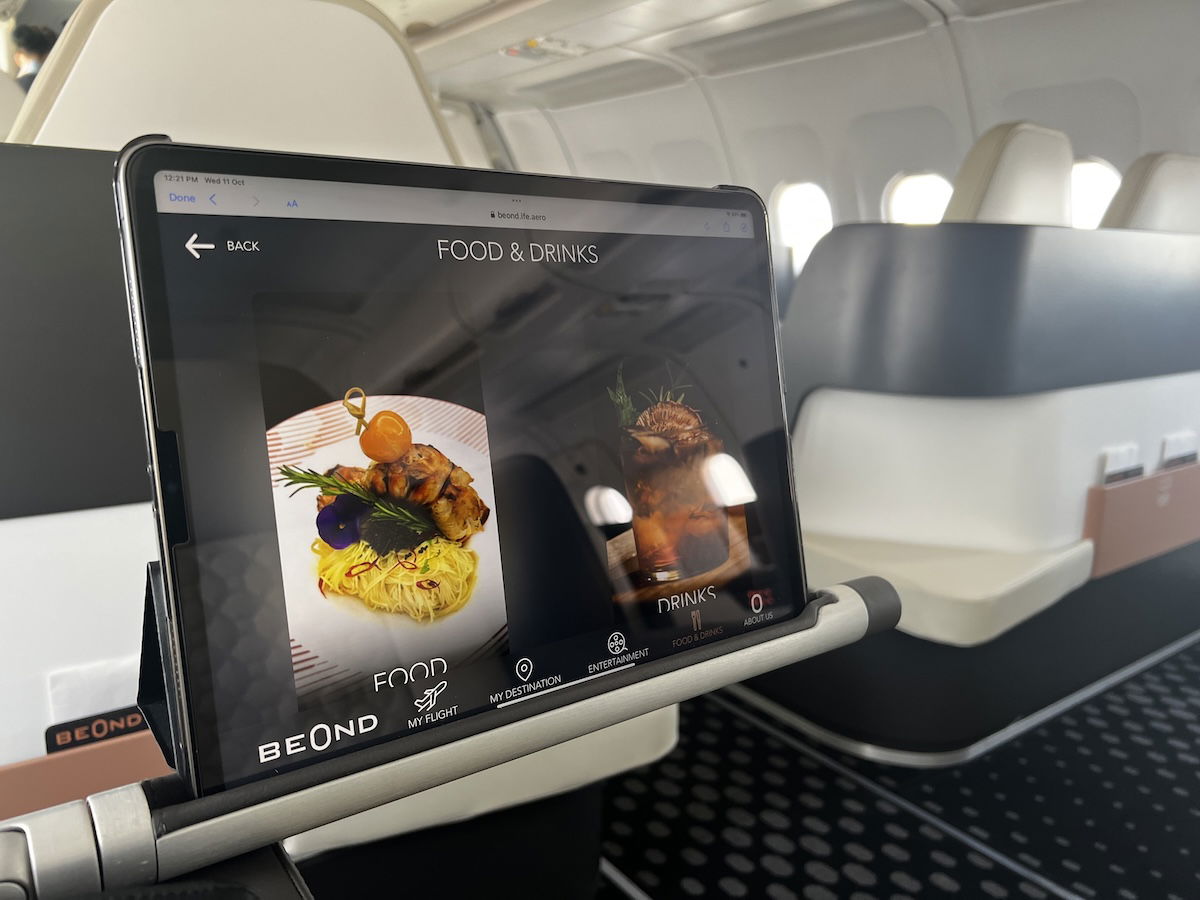 It goes without saying that these aren't cutting edge business class seats, but this is a leisure airline targeted at couples and families, so things like direct aisle access aren't as important as on other airlines.
As far as amenities go, you can expect tableware from William Edwards, silverware in partnership with Robert Welch, and chilewich placemats and crystal glassware.
Beond Airlines fares
Beond Airlines has three different fare bands for business class, and there's quite a bit of differentiation between them:
The Delight Experience fare class includes 40kg of checked bags, 10kg of cabin baggage, offers seat assignments for a fee, doesn't offer lounge access, and only offers ticket changes for a fee
The Bliss Experience fare class incrementally offers seat assignments for free and lounge access
The Opulence Experience offers 60kg of checked bags, 15kg of cabin baggage, and free ticket changes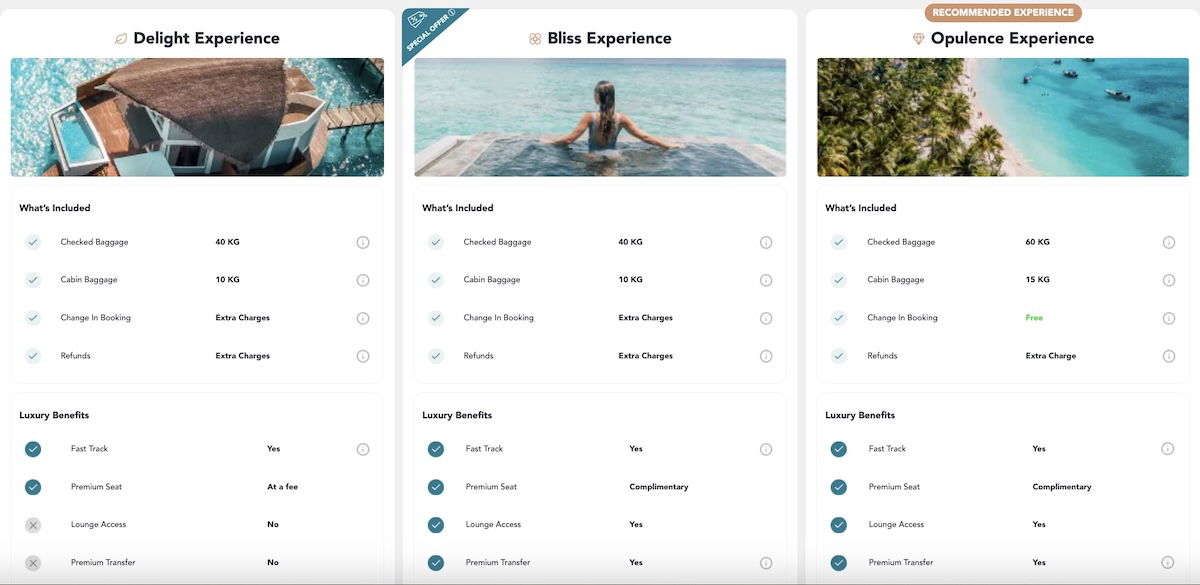 So, what are fares like? For tickets originating in Zurich, I see roundtrip fares starting at $3,378.

For tickets originating in Riyadh, I see roundtrip fares starting at $1,903.

If the carrier's one-way fares were a bit more reasonable (they're far from half the cost of a roundtrip), I'd review the airline in a heartbeat, just out of curiosity…
Beond Airlines management & investors
In case you're wondering who is behind the airline, two major parties are SIMDI Group (a Maldivian company that provides products to the hospitality industry) and ARABESQUE (a UAE-based investment firm).
Here's how Beond Airlines CEO Tero Taskila describes his vision for the airline:
"Welcome to Beond. Our aim is simple: to fly our customers to the most unique and unspoiled destinations where they can release their inner explorer on the most memorable vacation of their lives. Today is but the beginning of our vision for our customers, embodied by this beautiful aircraft — inside and out. We could not be more pleased to showcase it in Maldives, our home, and Dubai."
Here's how Beond Airlines Chief Strategy Officer Max Nilov describes the airline:
"Today is the realization of a dream I first had 20 years ago. I had a dream of this airline, for this aircraft, and for this experience for passengers. We have created a premium experience coupled with an operating philosophy that is unmatched."
Here's how Beond Airlines Chief Commercial Officer Said Sascha Feuerherd describes the airline:
"The response by customers and stakeholders has been excellent in our launch cities — which was to be expected. And now the interest has grown from other new origins on our route map. I look forward to greeting our first passengers as they board."
Here's an interesting interview that CNN's Richard Quest did with the company's CEO a few months back:
My take on the Beond Airlines concept
My gosh, I have so many thoughts on Beond Airlines.
First of all, to the carrier's credit, I'm impressed by the speed at which the airline is launching operations. The airline will be flying in the coming weeks, and actually created what looks like a nice and thoughtful product.
Now, if the carrier's intent were truly to primarily serve the Maldives in the long run, I'm a bit skeptical:
There's only so much that airlines can grow in the Maldives, since ultimately the destination is constrained by how many hotel rooms there are, and how much inter-island capacity there is
The Maldives is a seasonal market, and is generally quiet over the summer months; when you have assets as expensive as aircraft, it's really hard to make service work if the demand isn't there year-round
This airline will face a lot of competition, given how much air service the Maldives sees, and the fact that Beond Airlines won't have connecting traffic or name recognition
While an all-business class concept sounds sexy, for the time being the aircraft having to refuel in Dubai will limit the passenger experience in terms of being able to rest
Beond Airlines' pricing isn't actually better than existing, well established carriers in the markets, though admittedly they usually require connecting
Operating service to the Maldives from 60 destinations seems totally unrealistic to me
All that being said, there are some ways I could see the airline pivoting and doing reasonably well:
If the airline plans to fly 32 aircraft to 60 destinations, the airline really should be considering serving point-to-point markets that don't include the Maldives, especially counter seasonally; there are plenty of other potentially lucrative point-to-point markets
Even if not offering scheduled commercial service, I could see a fleet of planes configured like this doing pretty well on the leasing market, for everything from sports teams, to luxury tour groups
While historically the concept of an all-business class airline hasn't worked, broadly speaking, I think the concept has more potential then in the past, given how long range and fuel efficient jets have become (like the A220 and A321LR)
It would be interesting if Beond Airlines could establish itself as a global premium leisure airline; admittedly getting permission to operate some routes will be tricky
So I'm utterly fascinated, but also a bit confused. Personally I'd be very surprised if in the summer of 2024 (low season in the Maldives), Beond Airlines is operating five routes to Male, because I just don't see where the demand is supposed to come from, given the established players in the market.
Bottom line
Beond Airlines is the newest airline startup, headquartered in Dubai and with its first hub in the Maldives. The airline will soon start flying an Airbus A319 equipped with 44 seats from Male to Munich, Riyadh, and Zurich, with plans to expand to Dubai and Milan in March 2024.
What a concept this is, especially given the carrier's goal of serving 60 destinations with 32 aircraft in the next five years. The airline has an uphill battle, though I'd love to see the carrier succeed.
What do you make of Beond Airlines?