Brunei is a small, oil-rich country in Southeast Asia. I had the chance to briefly visit a while back while reviewing Royal Brunei, as I spent over 24 hours in Bandar Seri Begawan. The city was small, and seemed quiet and peaceful. I even met some awesome local readers. As I wrote in a post at the time, "Visiting Brunei: Things Aren't Always As They Seem."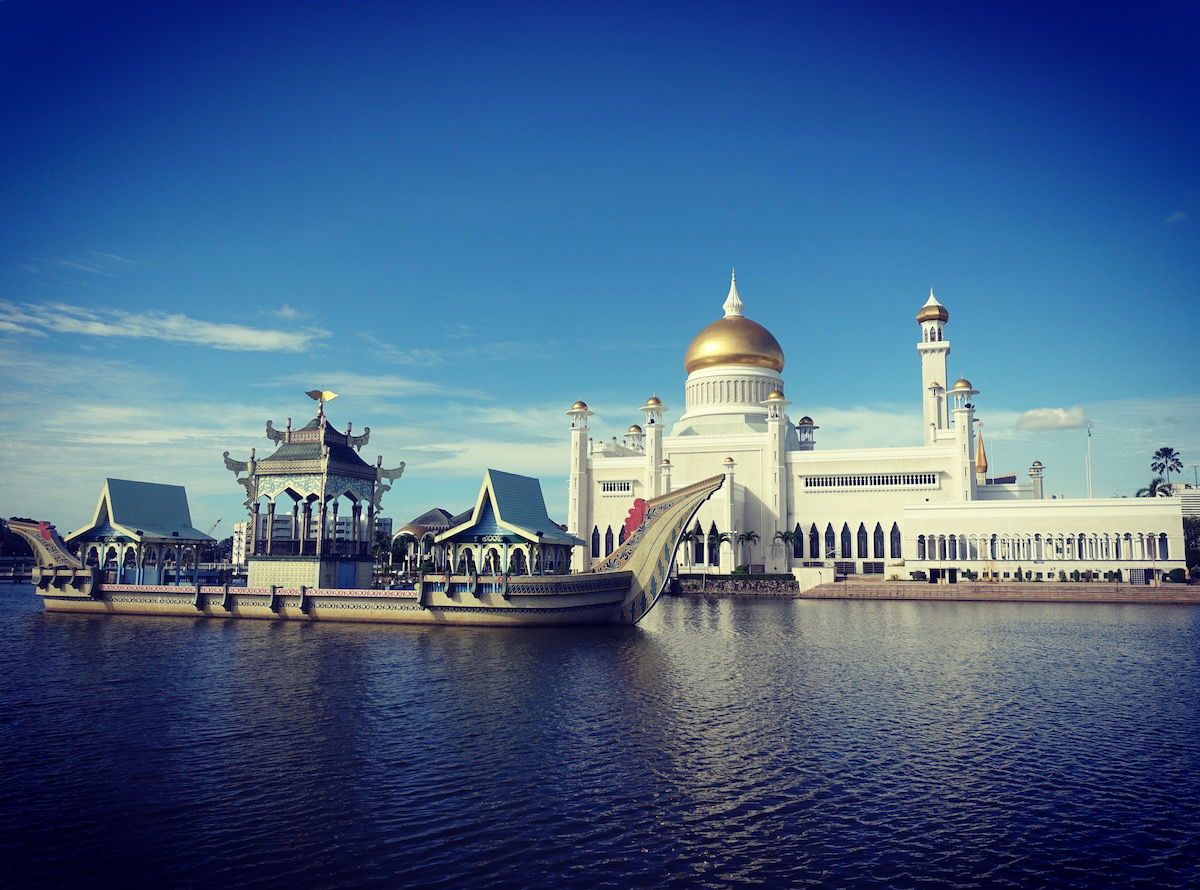 However, the country has long been controversial for their Sultan, given the harsh law his government has put in place. By the way, can I just point out — completely unrelated to everything — that the Sultan hired Paris Hilton to entertain him on New Years Eve 2016?
Here's the thing — there are a lot of countries with outdated laws that just haven't been changed, but Brunei is a country that keeps making their laws worse.
Brunei's new anti-gay and anti-adultery laws
In 2014 the country introduced sharia law, and they've been progressively rolling out more laws ever since. For example, starting April 3, 2019, adultery and gay sex will be punishable by being stoned to death, and the punishment will be "witnessed by a group of Muslims."
So while this was announced in 2014, it's being implemented in the coming week.
It goes without saying that these laws are sickening. Like I said, there are a lot of countries that have outdated laws that aren't enforced, and those countries have a record of not enforcing them in the past few decades. Meanwhile Brunei is making their laws worse in 2019.
Brunei owns Dorchester Collection
On the hospitality front, one of the interesting things to note is that Brunei owns Dorchester Collection, one of the highest end hotel groups out there. Dorchester Collection owns several hotels, including The Dorchester London, Hotel Bel-Air, The Beverly Hills Hotel, etc.
Some might remember that in 2014 a boycott was called of their hotels by many in Hollywood. It lasted for a brief period, though like most things, was largely forgotten.
George Clooney is leading a new boycott
Well, now George Clooney has started that up again, in a piece he wrote for Deadline. Clooney is calling on the boycott of Dorchester Collection in light of what they're doing. In part it reads as follows:
At the head of it all is the Sultan of Brunei who is one of the richest men in the world. The Big Kahuna. He owns the Brunei Investment Agency and they in turn own some pretty spectacular hotels.

A couple of years ago two of those hotels in Los Angeles, The Bel-Air and The Beverly Hills Hotel were boycotted by many of us for Brunei's treatment of the gay community. It was effective to a point. We cancelled a big fundraiser for the Motion Picture Retirement Home that we'd hosted at the Beverly Hills Hotel for years. Lots of individuals and companies did the same. But like all good intentions when the white heat of outrage moves on to the hundred other reasons to be outraged, the focus dies down and slowly these hotels get back to the business of business. And the Brunei Investment Agency counts on that. They own nine of the most exclusive hotels in the world. Full disclosure: I've stayed at many of them, a couple of them recently, because I hadn't done my homework and didn't know who owned them.

They're nice hotels. The people who work there are kind and helpful and have no part in the ownership of these properties. But let's be clear, every single time we stay at or take meetings at or dine at any of these nine hotels we are putting money directly into the pockets of men who choose to stone and whip to death their own citizens for being gay or accused of adultery. Brunei is a Monarchy and certainly any boycott would have little effect on changing these laws. But are we really going to help pay for these human rights violations? Are we really going to help fund the murder of innocent citizens? I've learned over years of dealing with murderous regimes that you can't shame them. But you can shame the banks, the financiers and the institutions that do business with them and choose to look the other way.
I'll be curious to see if this boycott actually grows and sticks for a while. It's one I certainly support.
My take on all of this
I'm obviously disgusted by these kinds of laws. I'm also disgusted by old laws that exist that aren't enforced in other countries. For that matter, I'm disgusted that a majority of US states continue to allow practices like gay conversion therapy, even on minors. All of these laws (or lack of protections) are sickening to me.
I've long said that I think there's value in having dialogue with others you disagree with regarding issues like this. Let's use the UAE, for example. The country has some laws against adultery and gay sex, yet they generally haven't been enforced in decades. I have several gay friends in the UAE living happy and open lives.
Should these countries do better? Yes. But I think the way to make things better is to continue to be open and drive home that point, rather than refusing to talk to them.
I think a great example of this is Richard Quest. When he travels to new countries and does media, he almost always makes some sort of point about gay rights, even if it's extremely controversial. In the case of Kenya he caused an uproar for doing so, but I have so much respect for that. As he said to Kenya media in regards to his home cities of New York and London:
"They are both cities that people in this country can admire, would aspire to be in and would look forward to visiting. There is a reason why I live in those cities…There is a reason why those cities attract the talent and wherever because we can live our lives as we wish. We can love who we wish.

I am obviously going to be advancing an agenda that says there should be at least the decriminalization of same sexual activity. It is straight forward, I am not gonna mess around with that one. That is obviously my belief…I do not for a moment, doubt the sincerity of those people who are against me on this issue.

And I can respect their point of view, I merely say that in this day and age, if you want to succeed, if you want Kenya to be a thriving, vibrant modern economy, you are going to look at this in a different way and ask yourself what is it about these very successful places that we need to at least try to attract. That is the way you do it. You let people live their lives, love who they want and the way they wish."
Bottom line
It will be interesting to see if this Dorchester Collection boycott sticks. It sucks that a lot of nice people work for the hotel brand and may be impacted by it, but I also support the idea of sending a message to Brunei here.
But it's also worth acknowledging that it can be a slippery slope as to where to draw the line on boycotts. Personally Brunei's new laws cross the line for me in terms of my comfort of visiting Brunei. The laws are new, and we don't know to what extent they'll be enforced. The same goes Tanzania, which I'm not visiting for now.