At just shy of five million acres, Denali is the third largest of the American national parks. Yet with only one significant road, it's relatively inaccessible — and you can't even drive on that one road most of the time. Instead you have to take a park shuttle bus which helps to reduce the environmental impact on this pristine place. It makes sense, but as much as I like to reduce my footprint, I'm not the biggest fan of touring in a group. I suppose it's just my personality.
So you can imagine that my wife and I were pretty excited to discover that there is one weekend a year when you can drive private cars on the Denali park road. It's called Road Lottery weekend, and it occurs at the end of the season in mid-September. We did it a few years ago and had a blast.
The reason it's called Road Lottery weekend is that you need a permit for which is issued through a lottery. The application period for that lottery is now open, so if you want a chance of participating, this is the time to enter.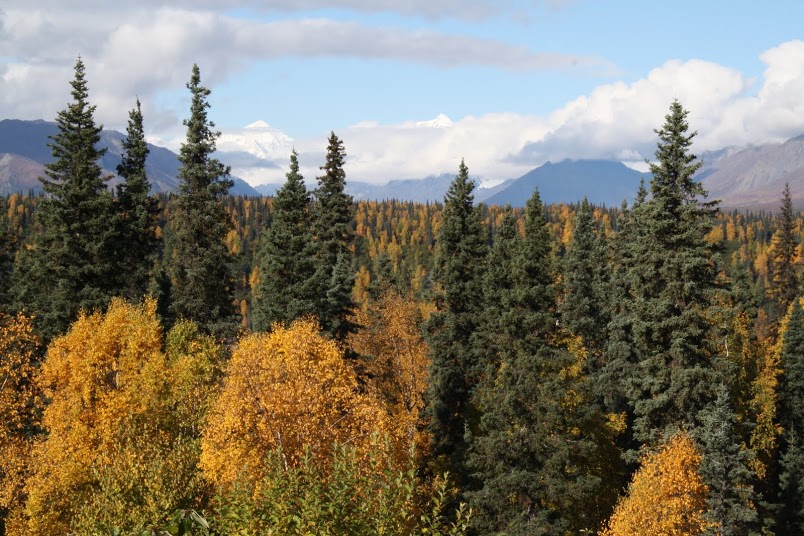 Denali National Park during Road Lottery Weekend
Applications are now open for Road Lottery Weekend 2018
I wrote an extensive guide to the Denali Road Lottery a couple of years ago. Here's what you need to know for 2018:
The 2018 Road lottery weekend is Sept. 14, 15, 17, and 18 (Sept 15 is military appreciation day)
The application period is May 1 – 31
You specify your preferred day on the application
It costs $15 for each application (it was $10 when we did it)
If you win, you then have to pay an additional $25 for the actual permit
Then you pay a $10 per person admission fee when you arrive at the park (or you could get a National Parks Pass)
You can only submit one application per person
Permits are transferable prior to use
The lottery is open to everyone
Entries must be submitted via the recreation.gov website (they no longer accept them by mail)
Winners are contacted in June
400 permits are issued for each of the four days
The odds of winning are about 1 in 7

Denali Road Lottery at Recreation.gov
How many lottery tickets should you buy?
The National Park Service estimates the odds of winning at 1 in 7, but I think they might actually be worse than that. Either way, the odds aren't great. But here's how you can (legally) increase your chances.
The rules say that each person can only enter the lottery once. So you can't stack the deck by yourself.
But the rules also explicitly state that permits are transferable. Specifically, the person transferring the permit must provide the original notification and a short note explaining the transfer to the new permit holder, who must bring that documentation to the park when they check in for the road permit.
That means you can essentially get as many friends and family members as you want to apply for a permit. Then you just need to have them transfer it to you if they win. Of course you'll want to reimburse each of them $15 for the entry.
In our case, we were already going to be in Alaska that weekend when we learned about Road Lottery. Since we were already booked to be there, we wanted to significantly enhance our odds of winning. We decided to enter 7 times, once for each of us, my parents, my wife's parents, and our — at the time — only son.  We calculated that seven entries gave us a 66% chance of winning at least one permit, at a total cost of $70.  (Entries were cheaper then.)
Here's a graph of odds of winning one or more permits for a given number of entries. As you can see, you will never be guaranteed to win a permit, no matter how many entries you make. Your odds just get better and better, but never quite 100%.

Odds of winning a Denali Road Lottery permit versus number of entries
Well, sure enough, it was our two month old that won! We figure he was the youngest winner in the history of Road Lottery.
An arguably more sane strategy might be to just buy one entry each year. I mean, you're bound to win eventually, right? And then you can book your plane tickets after you win the lottery. That's probably how most people do it. But whatever, I think my way was more fun.
Bottom line
Denali National Park is a special place, and in my opinion, there is no better way to experience it than during Road Lottery weekend. I figure that if you love the outdoors, wildlife, and truly unique experiences, you should do it at least once.
It's basically North America's version of a safari, and during this event, you can even DIY it.
Have you ever been to the Denali Road Lottery?