I somehow missed this news on Friday (I mean, to be fair, I think we all missed every bit of news that was not Donald Trump and his love of Tic-Tacs and unwanted sexual advances on Friday), but Delta has made another game-changing move in its battle for dominance with American and United at LAX.
Currently Delta has no nonstop service to Washington, D.C. from LAX, which is both odd and frustrating for me, personally, since I live in one city and have family in the other. (Typically, I'll either fly Alaska and credit my miles to Delta, but with no hope of an upgrade, or I'll connect in Salt Lake or Atlanta.)
However, on Friday Delta not only announced new nonstop service beginning April 24, 2017 between Los Angeles and Washington-National — thus, directly competing with both American Airlines and Alaska — but announced that its new DCA service will be on a Delta One-configured 757-200 aircraft with 16 lie-flat seats. Presumably, this is the same aircraft configuration Delta occasionally flies between New York and Los Angeles and San Francisco, which means the seats don't all feature direct aisle access.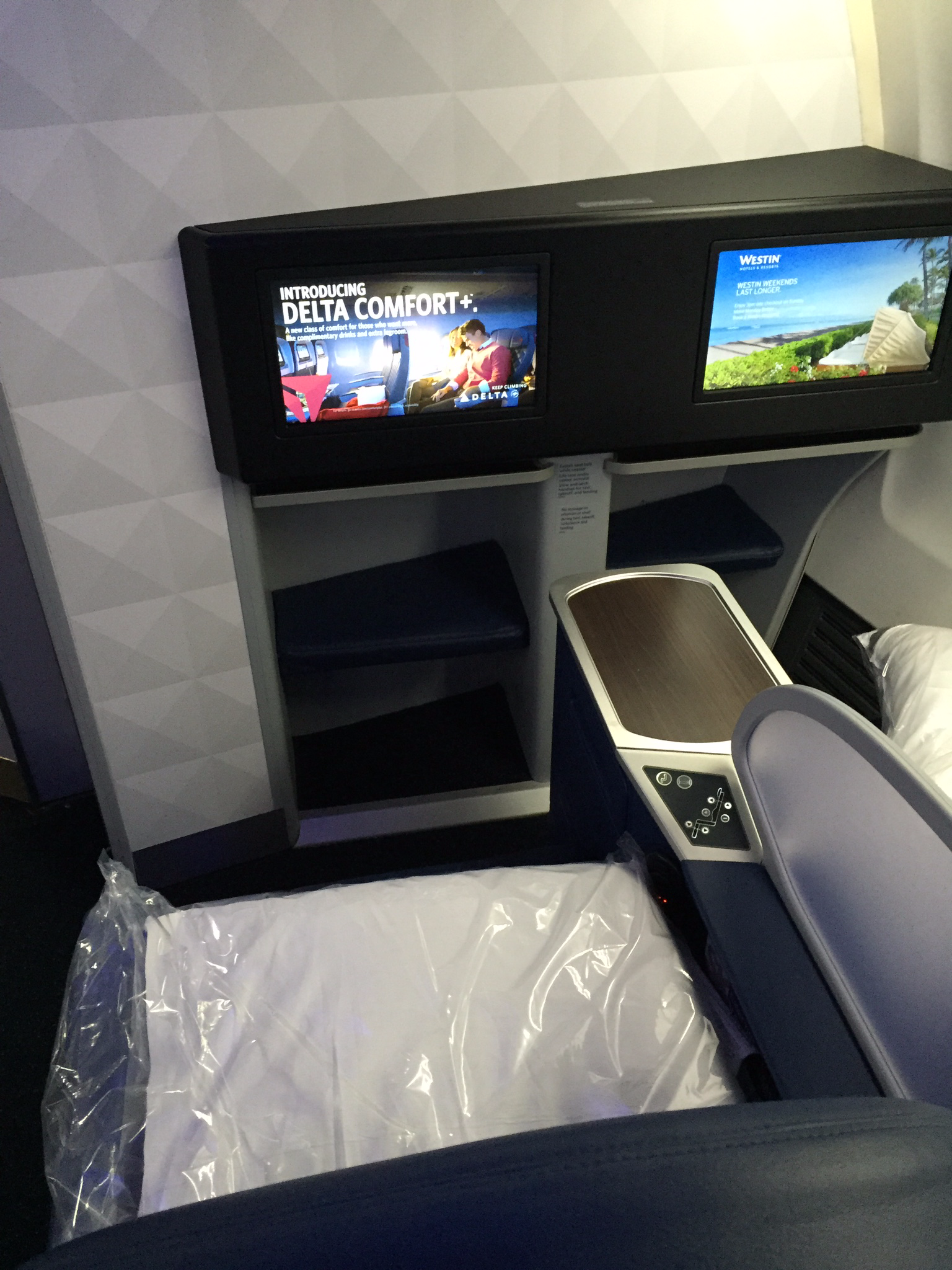 This is actually terrific news not only for folks who regularly fly the LA-DC route, but also for the future of domestic first class flying in general. Delta seems to be competing here, not with American, but with JetBlue's Mint expansion, and it seems likely the LAX-DCA route will be a bit of a test run for Delta to see how its enhanced premium product does elsewhere.
The timing of the once-per-day flight is actually pretty convenient, as well: Delta #2036 will depart Los Angeles at 8:30 a.m. and arrive into National at 4:50 p.m., and Delta #1913 will depart National at 5:45 p.m. and arrive into Los Angeles at 8:30 p.m.
In order to free up the restricted slot at Washington-National, Delta is shifting one of its twice-daily Salt Lake City flights to Washington-Dulles.
What is unclear right now (although I've reached out to Delta for a response and will update if there is anything to report) is whether the lie-flat product will be standard domestic first class, subject to unlimited complimentary upgrades, or whether First on this route will be "Delta One," with its enhanced food and beverage service, access to special check-in areas at LAX, and restrictive upgrade policy.
UPDATE: Delta has confirmed its 757 service between Los Angeles and Washington will be domestic first class, not "Delta One." This means no enhanced food service, Westin Heavenly bedding or special check-in, but this also means the seats are up for grabs with unlimited complimentary upgrades, which for me is a huge plus.
What do you think of Delta's new route?