Delta is adding a new drink to their beverage lineup, which I'm looking forward to.
Delta introduces BON & VIV spiked seltzer
Delta has announced that they'll be rolling out BON & VIV spiked seltzer on all flights as of March 2020. They tested this in SkyClubs earlier this year (as they often do with drinks), and are now rolling it out on flights.
This will be complimentary for customers in Delta One, First Class, Premium Select, and Comfort+, while it will be available for purchase in Main Cabin for $8.
The spiked seltzer will come in two flavors — grapefruit and lemon lime. Each can will have 90 calories, and has zero sugar, and is gluten free.
For those of you who have no clue what spiked seltzer is, it's basically flavored sparkling water with alcohol. Think of it as the avocado toast of alcohol.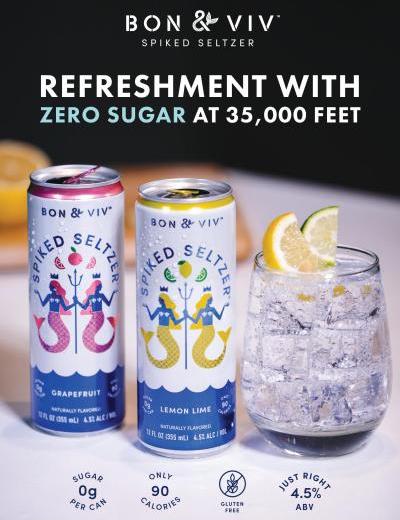 Delta is following JetBlue & American here
JetBlue was the first major airline to introduce spiked seltzer to their onboard beverage list, as the company started serving it in late 2019. Then as of February 2020, American rolled out spiked seltzer on all their flights as well.
JetBlue and American both serve Truly branded spiked seltzer, and I recently wrote about why I kind of love it.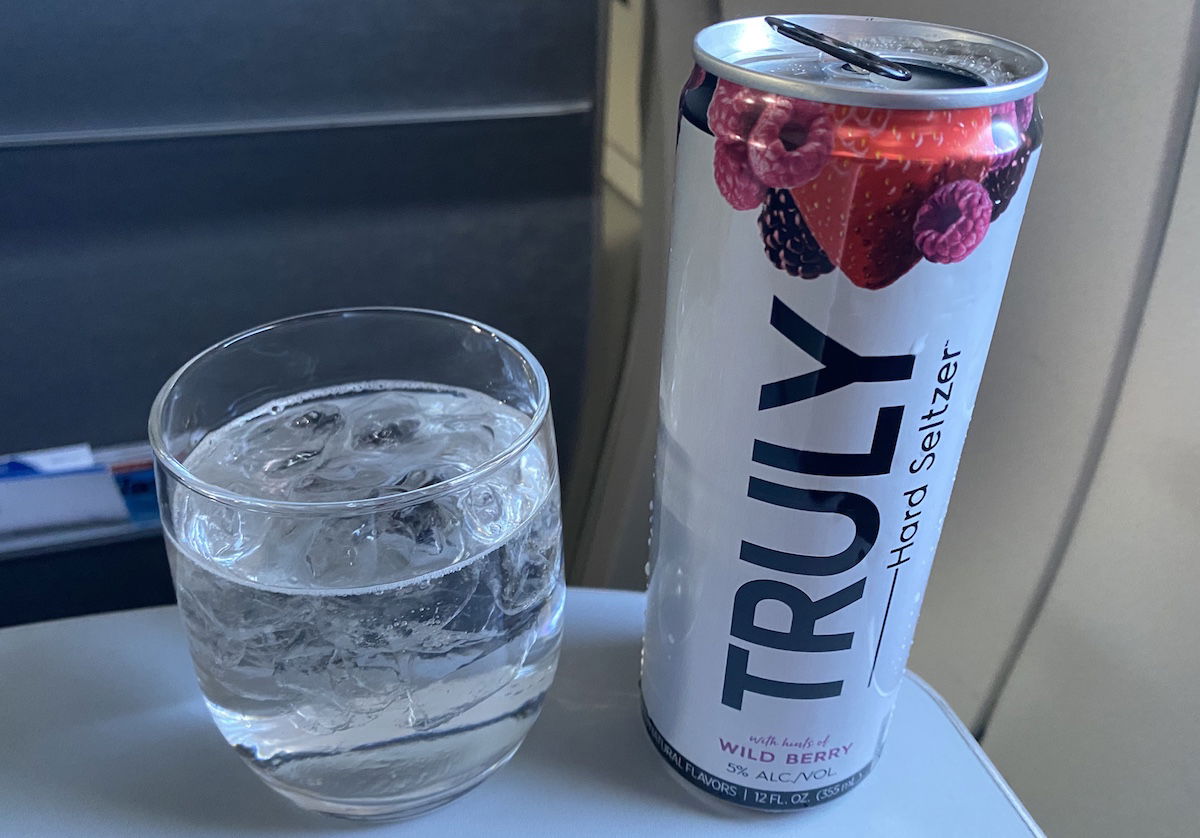 Can iced coffee or cold brew be next, please?
Delta's VP of Onboard Service Operations said the following in the press release:
"We have a keen focus on listening to customer feedback and innovating our food and beverage programs to provide more choice. Spiked seltzer has been a fast-growing trend in the beverage industry, so we knew it was something our customers wanted."
I know I'm going on a crusade here, but can we please see a major US airline start offering iced coffee or cold brew on planes, even if it's only available for purchase?
Iced coffee/cold brew has become increasingly popular among consumers
Airplane coffee is kind of gross, and this would present a nice bottled alternative for those who want to get caffeinated
Bottom line
I'm excited to see spiked seltzer expand to yet another US airline. Airlines aren't exactly known for investing in great wines on domestic flights, so personally I love the concept of a fairly low calorie spiked seltzer as an alternative, if I'm looking to have a drink or two.
Anyone else excited to see Delta add spiked seltzer to their onboard drink lineup?