Back in early 2013, Delta SkyMiles announced that they would be adding revenue requirements for earning status, starting with the 2014 program year. This began a long and ongoing trend of airline frequent flyer programs moving toward revenue-based requirements.
While I still remember the (generally misguided) rage that I felt when I read the email, revenue-based status requirements are just about as common these days as delays at LaGuardia.
That being said, a lot has changed since 2013, so I figured it was high time we do an overall update on how Delta's MQD requirements work. A quick note – if you've been earning and burning on Delta for years, you probably won't need to read the rest of this post (although you may still want to check out the section on earning MQDs on partner flights, since that seems to trip people up).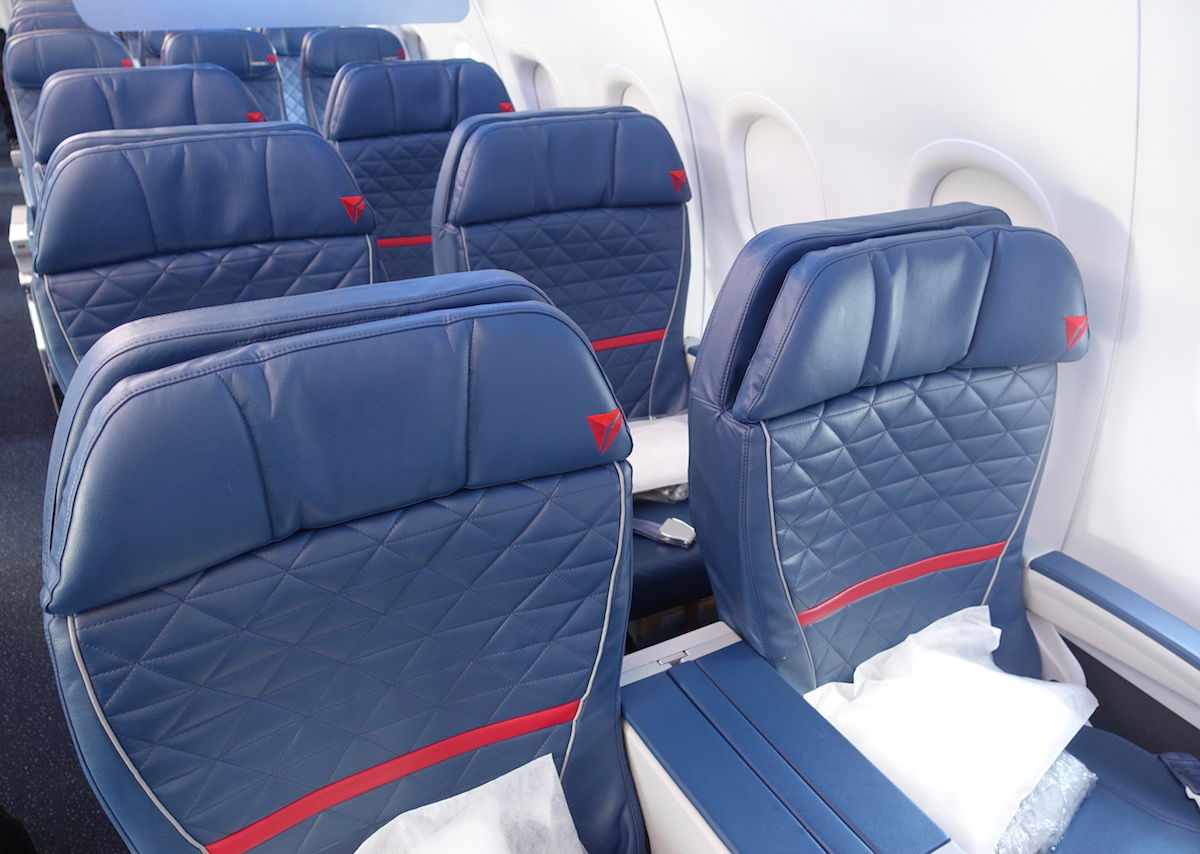 But for those of you who don't know the difference between MQD and MCO, here's a handy guide that can hopefully help you get the lingo straight.
Wait, what's an MQD?
First and foremost, if you're looking to earn Delta elite status, there are two ways to do it – by flying a certain number of miles, or a minimum number of segments. Those distances are known as Medallion Qualifying Miles (MQMs) or Medallion Qualifying Segments (MQSs). I've found that more people seem to earn status through MQMs than MQSs, but if you're one of those rare characters who earns Diamond Medallion status on segments – bless your soul.
In addition to MQMs, Delta announced the infamous requirement in early 2013 that required flyers to spend a minimum amount of money on Delta-branded flights in order to maintain their level of elite status. That money spent translates to Medallion Qualifying Dollars – or MQDs.
(Oh, and MCO is Orlando's airport code, for those of you who don't speak IATA 😉 )
2019 Medallion Requirements
For flyers traveling in 2019, and earning status for the 2020 year, the requirements for each tier are as follows:
Silver Medallion – 25,000 MQMs or 30 MQSs and 3,000 MQDs
Gold Medallion – 50,000 MQMs or 60 MQSs and 6,000 MQDs
Platinum Medallion – 75,000 MQMs or 100 MQSs and 9,000 MQDs
Diamond Medallion – 125,000 MQMs or 140 MQSs and 15,000 MQDs
If you're curious, MQM and MQS requirements haven't budged since the dawn of time, while MQD requirements have gone up anywhere from $500 to $2500, depending on the status tier, since their introduction five years ago.
It's also worth noting that unlike MQMs, Delta MQDs do not rollover — you'll have to meet the spending requirements every qualifying year.
That said, non-U.S.-based SkyMiles accounts are exempt from the MQD requirement.
Earning MQDs
To make matters more difficult, MQDs are a pretty elusive currency that can only be earned on Delta flights (for the most part). According to Delta's SkyMiles terms and conditions:
Medallion Qualification Dollars (MQDs) are the sum total of the SkyMiles Member's spend on Delta-marketed flights (flight numbers that include the "DL" airline code), inclusive of the base fare and carrier-imposed surcharges, but exclusive of government-imposed taxes and fees.
(You can read the full terms and conditions of the SkyMiles program here, but good luck finding that quote. It's at the bottom of the page.)
What that means, in plain English, is that dollars spent on the flight, as well as the Delta-imposed surcharges, will count toward your MQD spend. Taxes and fees will not.
MQDs on Delta flights
Let's look at an example, so that there are no surprises when you are booking. I bought a flight from Washington's DCA airport to Hartford's BDL airport last month (connecting through Detroit – don't judge). Here is what the summary of my receipt looked like: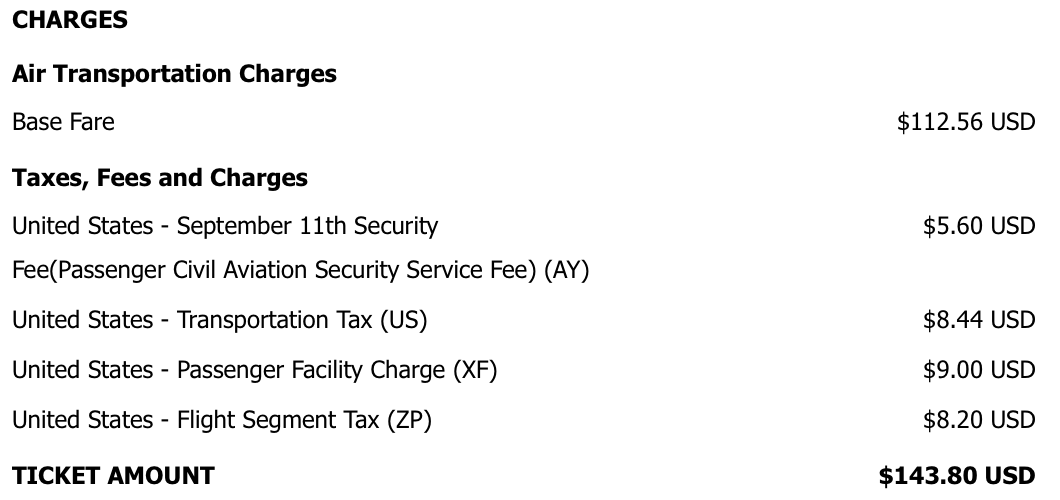 And here is what my MQD qualifying activity looked like: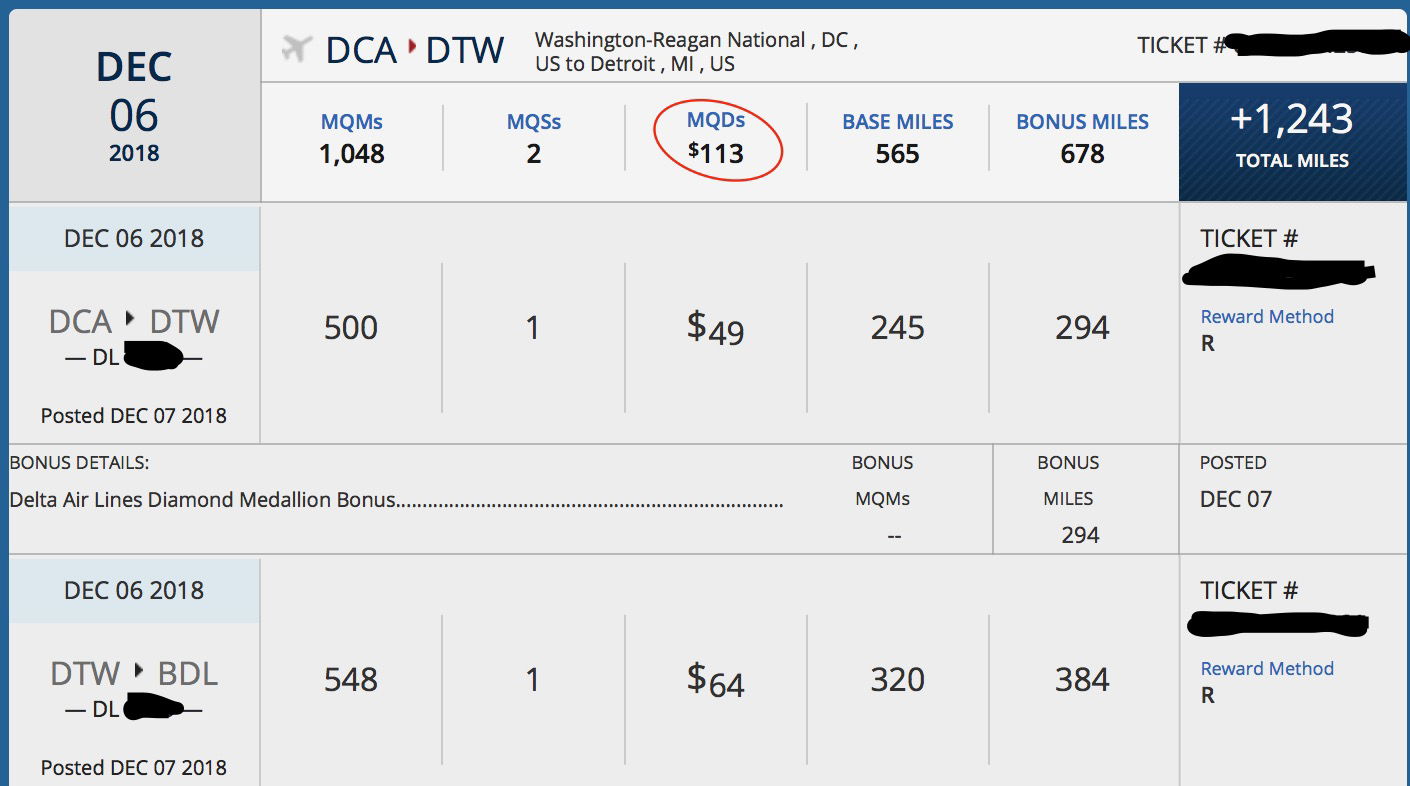 In other words, my base fare of $112.56 (rounded up to $113) qualified for MQD spend, but none of the other taxes and fees did.
Not terribly rewarding, but not necessarily that hard to track, if you know what you're looking for.
MQDs on partner flights
Here is where things get potentially interesting. While Delta-marketed flights earn MQDs via the above method, Delta partner flights earn MQDs based on a percentage of the distance flown. This is calculated based on a combination of the fare class and distance of the flight.
Confused yet?
Here's another way to look at it. If I book a flight on AeroMexico from JFK to MEX in any of their business class fare buckets (J, C, D, or I), MQDs are calculated based on 40% of the distance flown.
So, in the above example, I would be flying 2,090 miles. 40% of 2,090 is 846, so I would be earning 846 MQDs, regardless of how much I actually spent on the ticket.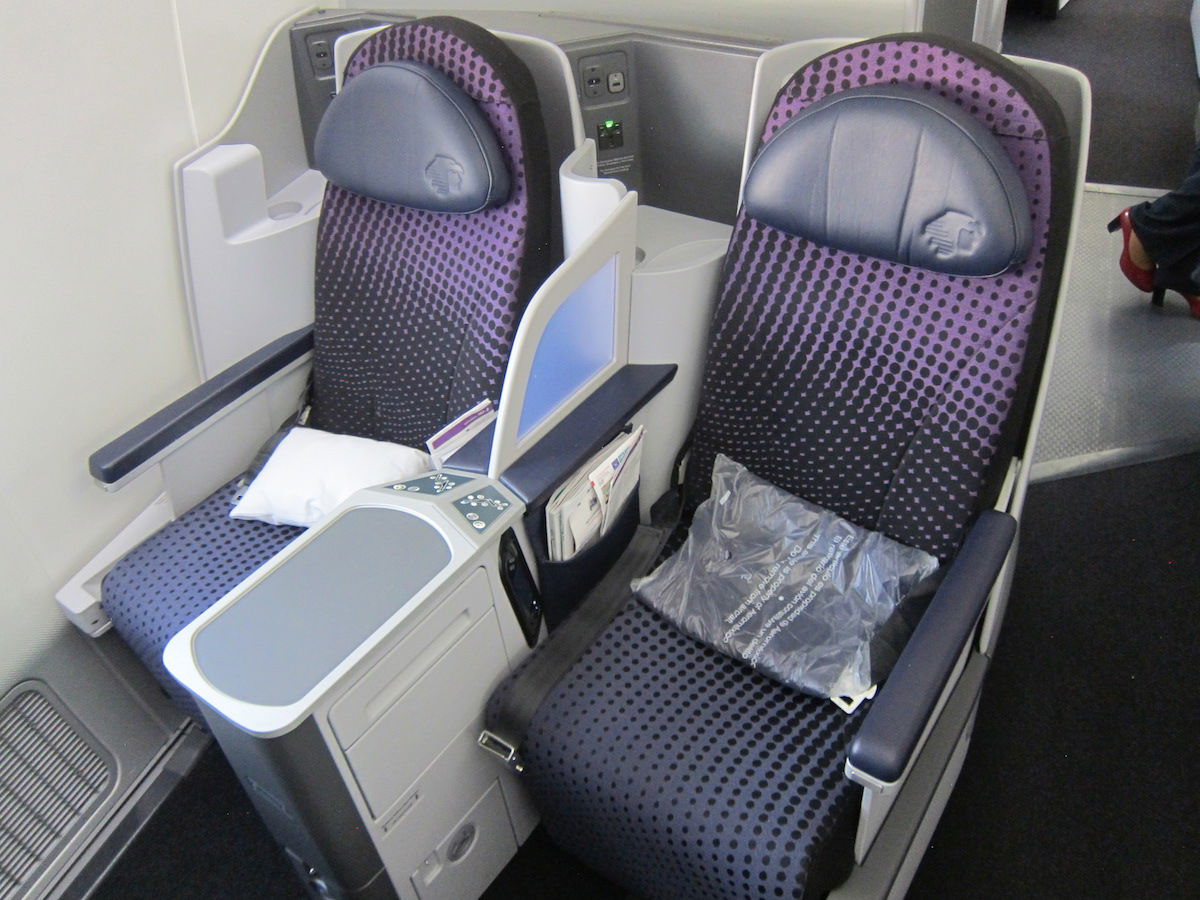 As you can imagine, this presents some great opportunities if you're looking to maximize MQDs with discounted business class fares to Asia – as well as some not-so-great opportunities if you're flying discounted economy on a partner airline. Premium economy can be a sweet-spot compromise as well.
So, where's Delta's partner MQD chart?
Sadly, this doesn't exist, and Delta buries their partner earning rates pretty deep.
While there's no easy way to access the information in one place, here is a list of airlines that currently offer Delta's MQD earning at the 40% rate on business class fares:
AeroMexico (J, C, D, I fares)
AirFrance (J, C, D, I, and Z fares – First Class fares earn MQDs at 60% of distance flown)
Alitalia (J, C, D, I, and E fares)
China Eastern ( First class U, F, and P fares earn MQDs at 60%, J, C, D, Q, I, and domestic P fares earn MQDs at 40%)
KLM (J, C, D, I, and Z fares)
Korean Air (First Class P and F fares earn MQDs at 60% of distance flown, J, C, D, I and R earn at 40%)
Jet Airways (F and A fares earn at 60%, C, J, and Z earn at 40%)
Virgin Atlantic (J, C, D, I, and Z fares)
Virgin Australia (First Class F and A fares earn at 60%, J, C, D, and I fares earn at 40%)
For all other fares and all other airline partners, you'll want to check Delta's partner earning page, locate your airline, and select the option that looks like this (the date varies by airline):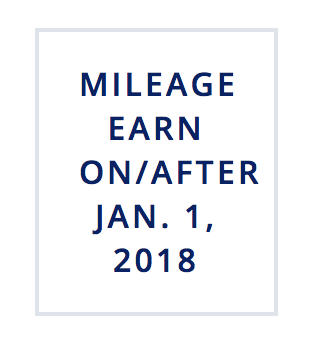 Just be forewarned that MQD earnings rates not listed above range from 30% of distance flown for premium economy tickets, to 5% of distance flown for deeply discounted economy tickets. And any Delta partner not listed above will likely offer a weaker MQD earning rate.
In other words, if you're flying paid business class on China Airlines, make sure that you do it for the awesome product and not for the mediocre MQDs.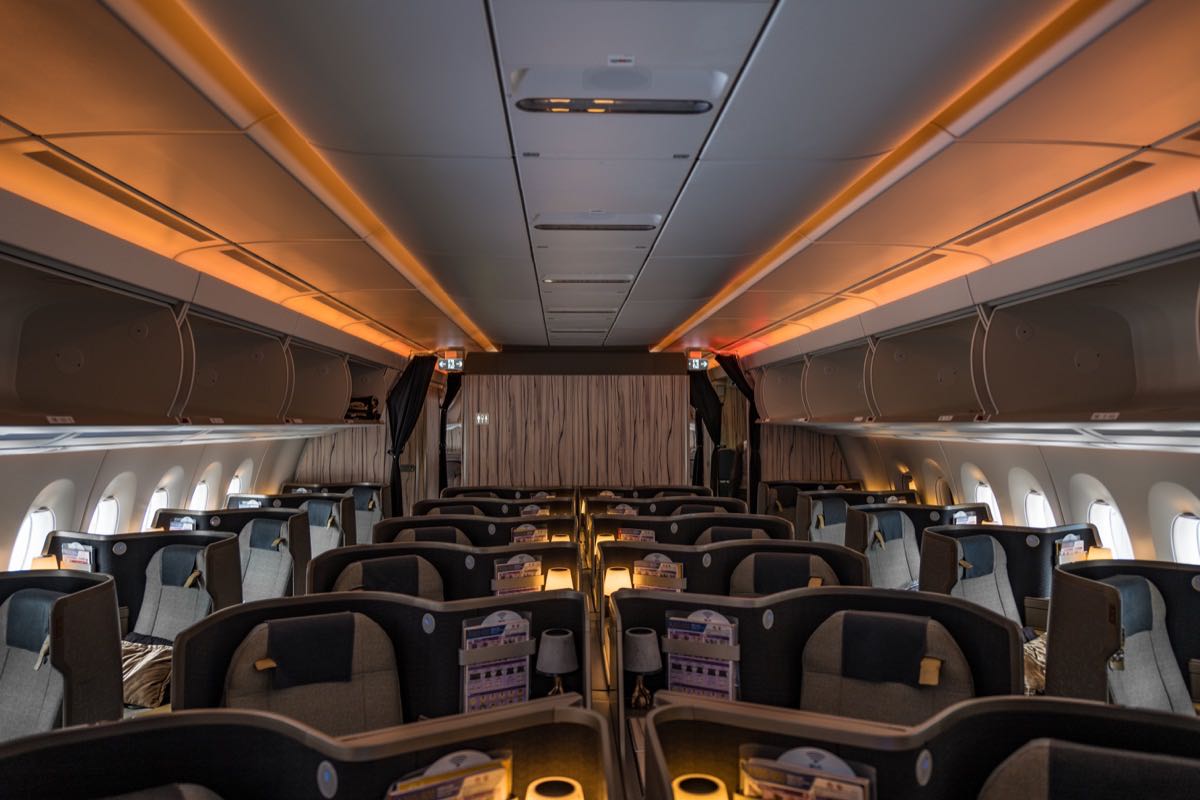 Delta MQD waiver
Naturally, Delta has presented an alternate option for those of us who can't meet the MQD requirements and like to spend money on a co-branded credit card. If you're able to spend $25,000 dollars in a calendar year on the Delta Gold, Platinum, or Reserve credit cards, the MQD requirement is waived for Silver, Gold, and Platinum Medallion status. (Was that enough precious metals for one sentence?) You'll also get a slew of other benefits, including bonus miles and MQMs, companion certificates, and lounge access, depending on which card you choose.
Likewise, in the highly unlikely event that you spend $250,000 in a calendar year on one of the above cards, the MQD requirement for Diamond Medallion is waived. (But please don't do this – there are so many better options if you're spending the equivalent of a small mortgage in a calendar year!)
Given that Delta's $25,000 credit card waiver used to be eligible up through Diamond Medallion status, I imagine that the value proposition of spending 25k in a calendar year on one of their cards offers diminishing returns. For me, the thought of not having to hit $9,000 in MQDs for Platinum Medallion status, combined with the bonus MQMs that roll over to the next year, still makes the card worthwhile. But I imagine that mileage will vary for some of you.
Bottom line
Look, it's no secret that Delta Medallion status – and airline status in general – is harder to earn than it used to be. But with a little bit of strategic planning, hopefully you can at least eliminate some of the smoke and mirrors into how this is all calculated.
MQD earning on partner airlines, in particular, can help close the gap, and if you're gunning for anything other than Diamond Medallion status, credit card waivers can still prove worthwhile.
And if all of this reads still reads like a calculus equation and you're ready to eschew airline status for free agency – I certainly don't blame you 😉
What's your strategy for earning MQDs? Is it still worth going for top-tier status given the latest requirements?