Delta Air Lines plans to soon have two inflight wifi providers, as the next step in the company's strategy to offer free inflight wifi to all passengers.
Delta wants to offer free wifi
Delta has long been the most premium of the "big three" US airline when it comes to the investments that have been made in the passenger experience.
For quite a while Delta management has made it clear that the company is working towards offering free inflight wifi to all passengers. Just as free wifi has become a basic amenity on the ground, Delta thinks it should become a basic amenity in the air as well.
There's just one major thing standing in the way of Delta offering free wifi — bandwidth limitations. Delta ran a trial during which it offered free wifi on select flights, and even the high speed Gogo 2Ku wifi couldn't support the heavy usage patterns. At this point the thing standing in the way of Delta offering free wifi is technology, rather than economics.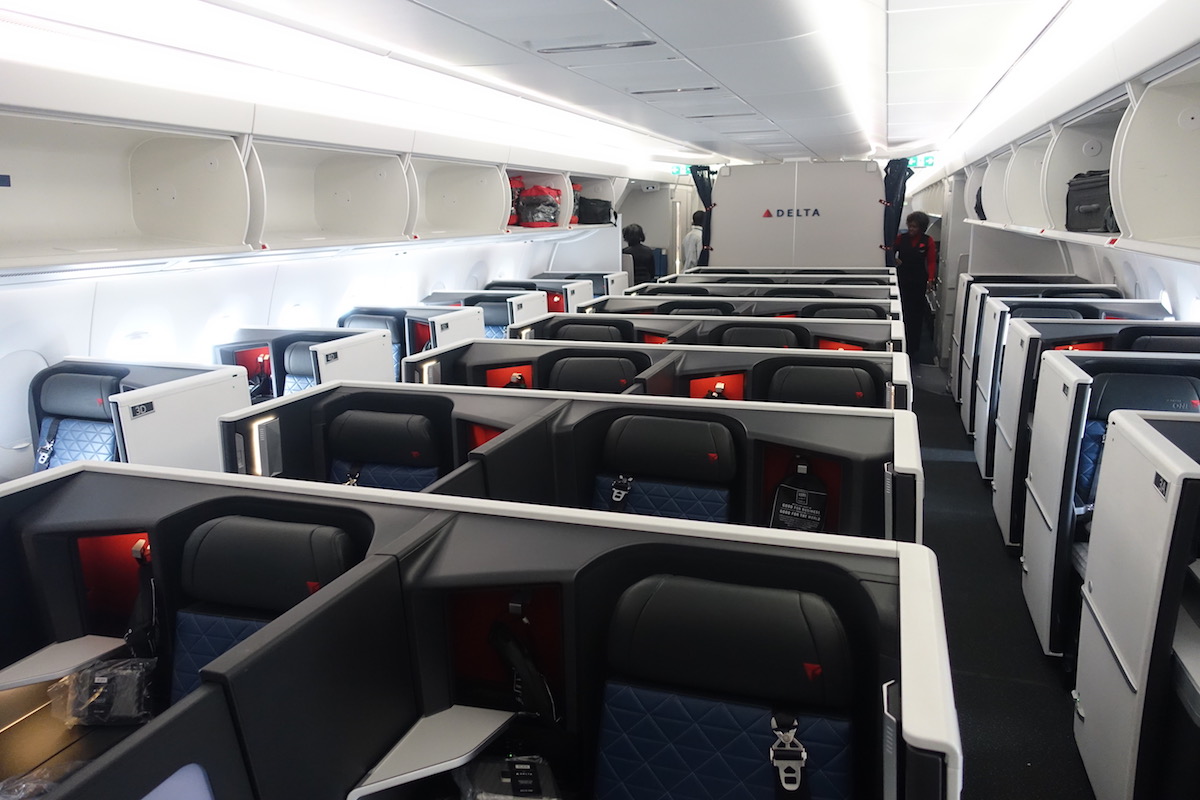 Delta wants to offer all passengers free wifi
Delta plans to break exclusive partnership with Gogo
For years Delta has worked exclusively with Gogo for inflight wifi, but that will be changing. As noted by Seth Miller, a new filing has modified the agreement between Delta and Gogo, and it has big implications. With this Delta has made it clear that it plans on also working with a competing wifi provider in order to create more competition in the industry.
As the decision is explained:
Delta wants to offer free inflight wifi, and this will mean the terms of the contract need to be modified
With the current contract, Gogo subsidizes the installation of wifi on planes, and pays Delta a royalty for offering it, given that consumers pay for wifi directly
For Delta to be able to provide free wifi, the airline must control the commercial relationship with passengers, and in turn directly pay for wifi
Since Delta will be paying directly for wifi, the company plans to diversify its provider base in order to generate competition, with the airline planning on splitting service between Gogo and a competitor
Delta also doesn't believe that there's currently enough Ku satellite capacity over North America to meet its needs
Gogo is working on a Ka solution to augment its 2Ku solution, but only time will tell what that will look like
Gogo's CEO had the following to say regarding this modified agreement:
"Though we do not relish the idea of having a competitor join us at Delta, this amendment gives us time to complete our 2Ka offering and add capacity to our 2Ku network and will enable us to compete effectively for the fleets in question.

We are also very pleased to see Delta's continued focus on providing free Wi-fi despite the impact of COVID-19 and view that as a positive for the in-flight connectivity industry as it will drive demand."
Delta will no longer partner exclusively with Gogo
Many airlines have multiple wifi providers
Delta won't be alone in working with multiple wifi providers. For example, American Airlines works with Gogo, Panasonic, and Viasat.
On the one hand, it's nice to have a consistent user experience with just one wifi provider. At the same time, from Delta's perspective this makes perfect sense:
Gogo can't currently meet Delta's bandwidth needs when it comes to offering free wifi to all passengers
Competition is a good thing, and Delta is more likely to get a favorable agreement if two providers are competing for its business, rather than just one
JetBlue also offers free wifi and uses Viasat, so that technology might be better for Delta's needs
American Airlines has three wifi providers
Bottom line
Delta will no longer work exclusively with Gogo for providing inflight wifi. Delta still hopes to offer free wifi to all passengers, and the company knows this will work out much better if two providers are competing for Delta's business, rather than just one.
I'll be curious to see what wifi provider Delta chooses to compete with Gogo. Viasat seems like the obvious option, but who knows…
What do you make of Delta adding a second wifi provider?